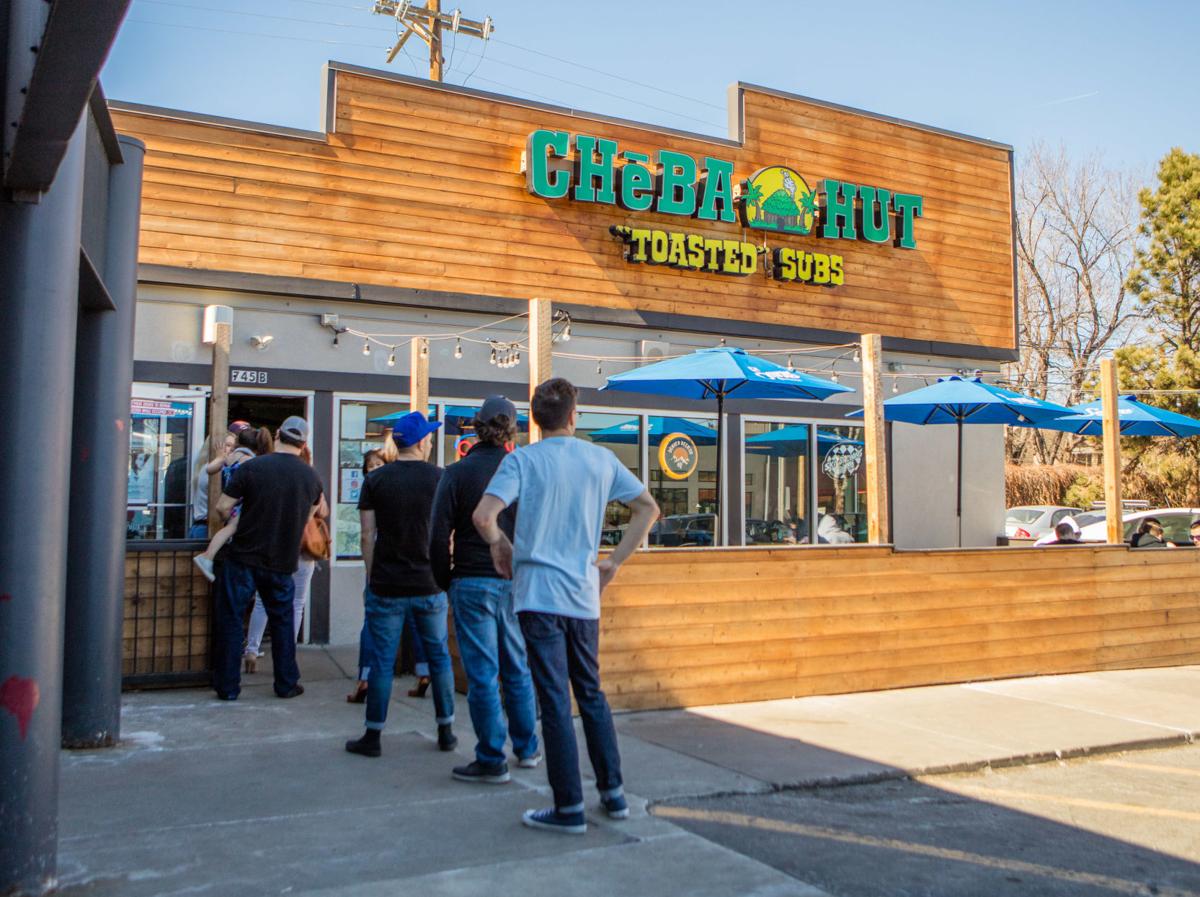 The first big risk Scott Jennings took was moving to Arizona after a breakup.
The Omaha native had headed to the University of Nebraska-Lincoln after high school, mostly, he says, because his girlfriend was going there.
But the relationship went sour, and so after one semester, Jennings headed to Arizona State University.
The second big risk for the Millard North graduate was trying to combine his two great loves at the time, smoking marijuana and food, into a business.
"I'm a foodie at heart," Jennings said. He also happily called himself a "stoner."
While working at several restaurants in college, including stints as a delivery driver, he realized there wasn't any kind of restaurant that specifically appealed to the college "stoner" crowd.
So, after graduation from Arizona State, he set his sights on filling that niche. In 1998, Jennings decided to open a marijuana-themed sandwich shop, Cheba Hut.
"I wanted to do something a little bit different, a little bit outside the box," he said.
Jennings said the concept was mostly about free speech and having fun, and he doesn't consider himself an activist.
He did encounter some pushback with that first store and Cheba Hut does sometimes run into trouble because of its focus on marijuana.
During an event last year on April 20, considered a national holiday in cannabis culture, a Cheba Hut location in Denver was cited after several people were observed smoking pot on its patio. Though recreational marijuana is legal in Colorado, public consumption is illegal in Denver.
The restaurant had faced sanctions on its liquor license but later settled the case.
Despite occasional hiccups like that, Cheba Hut has found acceptance -- and success -- and now has more than two dozen locations, mostly in Arizona and Colorado, with a dozen more planned across the U.S. It also announced earlier this year that it hopes to hit 200 stores by 2025
You have free articles remaining.
At least one of those stores, and possibly more, will likely be in Jennings' home state.
Though many of the Cheba Hut locations are franchised, Jennings said he wants to do the Nebraska locations as company stores.
He plans to open one first in Lincoln, fairly close to UNL and said he has already looked at locations in downtown and The Haymarket. Jennings said he hopes to be open by next fall.
College towns are a big focus for Cheba Hut, and the company now has locations in Eugene, Oregon; Madison, Wisconsin; and Fort Collins, Colorado, among others.
In addition to Lincoln, Jennings also plans to eventually open locations in his hometown.
"It's kind of like coming home," he said. "It's fun. I'm excited."
For those unfamiliar with the brand, he wants them to know it isn't just a gimmick.
"We've got a good product," Jennings said. "The theme is just a bonus."
That theme is infused with pot references in everything from the food names to franchise agreements.
Cheba Hut's sandwiches -- all of which are "toasted," by the way -- are named after strains of marijuana, with choices including Acapulco Gold, Chronic and Sticky Icky. Side dishes such as nachos and garlic bread are referred to as "munchies," while non-alcoholic drinks -- the locations also have a full bar -- are called "cottonmouth cures."
On the website, potential franchisees are prompted to see about owning a "joint," while those who want to contact the company are prodded to "drop a dime."
Jennings stressed, however, that marijuana references are just a marketing tool, and not only is there no marijuana or cannabis products in any of the food, Cheba Hut does not sell pipes or any other kind of paraphernalia.
He also said that you don't have to be a pot smoker or be into marijuana culture to feel welcome and enjoy the sandwiches and other food items.
"We love people who don't get high just as much as we love people who do get high," Jennings said. "We just want to feed people."