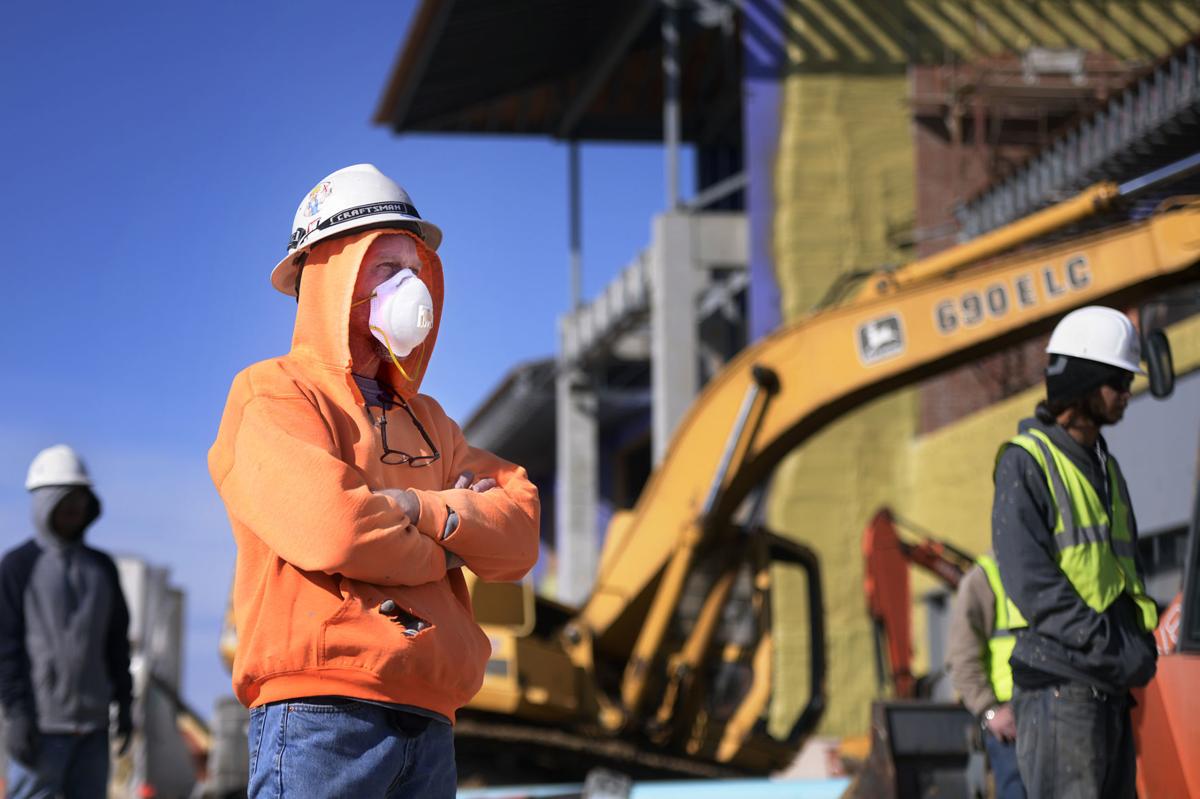 More than 90 Lincoln companies got at least $1 million in Paycheck Protection Program loans, according to data released Monday by the Small Business Administration.
Among the 91 companies that got seven-figure loans were 30 that received at least $2 million, and two — Spreetail and Sampson Construction — that received at least $5 million.
Altogether, nearly 5,000 Lincoln businesses received loans from the program, which was meant to help small businesses keep their doors open and keep paying their employees during the economic downturn caused by the coronavirus pandemic. They were among about 650,000 small businesses nationally who received a total of more than $520 billion.
The vast majority of the local loans, 4,117, were for less than $150,000, including 17 that were for less than $1,000. The SBA did not identify companies that received less than $150,000.
For companies that received more than that, the agency gave the name of the business, but only provided a range of how much money it got.
For example, Spreetail and Sampson both got somewhere between $5 million and $10 million.
Brett Thome, Spreetail's CEO, said the loan gave the e-commerce company "the confidence to keep our team retained when the crisis was underway."
However, as Americans stayed home and turned to the web for shopping, Spreetail saw its business stabilize and moved toward paying back the loan early.
"We had already repaid it in full with interest by the time the forgiveness period even started on July 1," Thome said.
Spreetail aside, most of the businesses with the highest loan amounts came from the construction, manufacturing and health-care industries.
In addition to Sampson, Hausmann Construction got a loan of $2 million-$5 million, as did Ayars & Ayars and Stonebrook Roofing. Among the construction firms getting at least $1 million were Brester Construction, Cameron General Contractors and Resort Lifestyle Communities, which builds and manages senior living facilities.
Among the health care companies getting large loans were Associated Anesthesiologists and Lincoln Surgery Center, which each got at least $2 million, and Advanced Medical Imaging, Lincoln Orthopaedic Center and Nebraska Orthopaedic and Sports Medicine, which all got at least $1 million.
Manufacturing companies receiving loans of at least $2 million included Li-Cor, Norland International, PCE Inc. and TMCO.
It wasn't just private businesses that got loans. A number of nonprofits also received large loans.
The National Arbor Day Foundation, Union College and The Community Supports Network all got loans of more than $2 million, while Cedars Youth Services and CenterPointe both got at least $1 million.
Catholic-affiliated entities got loans totaling several million dollars. They included at least $1 million for Pius X High School and at least $350,000 each for the Catholic Bishop of Lincoln, Catholic Social Services, Cathedral of the Risen Christ School, St. Peter Catholic Church of Lincoln and St. Michael Catholic Church of Cheney.
According to the information provided by the SBA, the loans helped companies keep tens of thousands of local workers on their payrolls and off unemployment.
Under revised rules, companies that received the loans have to spend the money within 24 weeks of receiving it, and at least 60% must be used for payroll expenses.
According to SBA data, PPP loans extended to Nebraska businesses covered more than 93% of total small-business payrolls in the state, an amount that was exceeded only by Mississippi and South Dakota.
The U.S. Treasury Department had initially said it would not release data about the loans but relented after several news organizations filed a lawsuit seeking its release.
However, it gave only a range of loan amounts for businesses with loans of more than $150,000 and it did not release the names of companies that received less than $150,000, which comprised more than 85% of all the loans.
"Today's release of loan data strikes the appropriate balance of providing the American people with transparency, while protecting sensitive payroll and personal income information of small businesses, sole proprietors and independent contractors," Treasury Secretary Steven Mnuchin said in a news release.