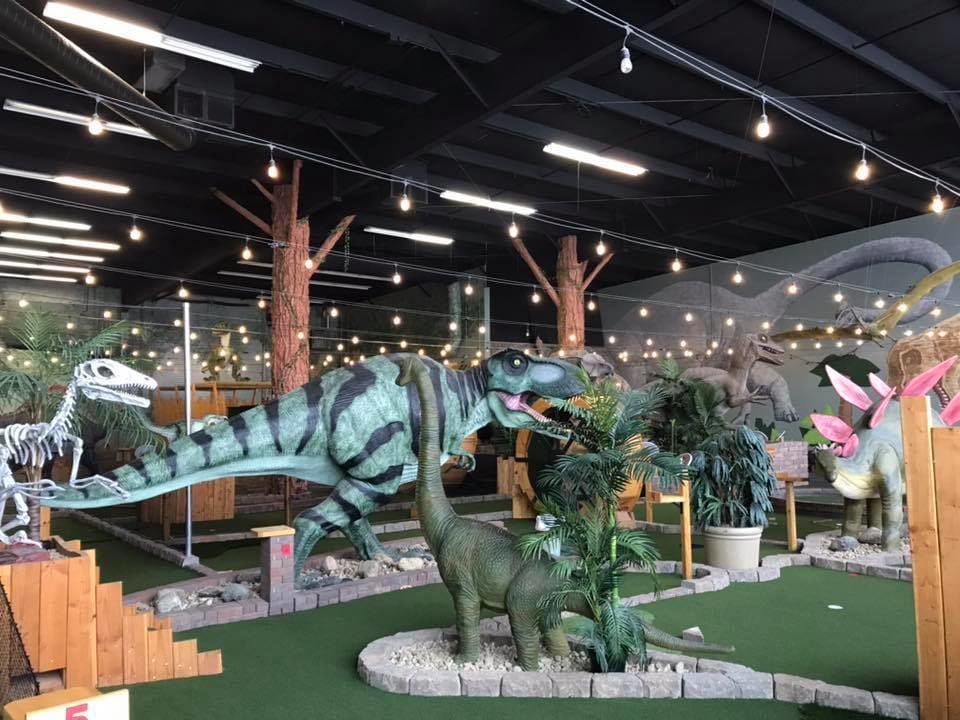 Michael Worley said he's always been an entrepreneur.
He owned a body shop for 13 years and flipped houses after that for about four years.
But a few years ago, he was getting burned out and looking for something different to do.
He and his wife had always enjoyed playing miniature golf but found themselves disappointed with the offerings in the region.
So they decided to try to do better.
In January 2017, Worley opened Prehistoric Putt, a dinosaur-themed indoor miniature golf course at 112th and Q streets in Omaha.
In September of that year, Medieval Putt opened in Elkhorn. In June of 2018, Worley branched out across the river into Council Bluffs, Iowa, with Pirate Putt.
Now, Worley has plans to bring his mini-golf theme to Lincoln.
In July, he bought a 10,000-square-foot former warehouse at 1919 Cornhusker Highway and has been working on remodeling it into a second Prehistoric Putt that he hopes to have open by April 1.
The building will have two 18-hole putt-putt courses and will have a similar look and theme to the Prehistoric Putt in Omaha, but the similarities will end there.
"Besides the dinosaur theme, it will be completely different," Worley said, with a different layout and different obstacles.
Obstacles are a big feature of Worley's courses, which he builds himself, and the ones he has planned in Lincoln include a hole where you have to go down a slide and a zipline to transport players between certain holes.
"It's not just regular putt-putt," he said. "We try to make it interactive and different than what you usually see."
Another thing that will be different about the Lincoln course: It's targeted more toward adults.
Worley said the choice of location is somewhat because of the availability of a building that was the right size and the right price, but he also liked it because it is fairly close to the University of Nebraska-Lincoln campus, and he's hoping to attract a lot of college students.
It's also very close — less than four blocks — to Champions Fun Center, which has a miniature golf course.
Worley said he's not worried about being so close to another entertainment center. He said it's encouraging that Champions has been successful in what is otherwise a fairly industrial area.
"The fact that Champions is able to make it work makes me feel good that we can make it work," Worley said.
Prehistoric Putt will be the second new miniature golf course opening in Lincoln this year. In September, Sun Valley Lanes announced a major expansion that includes adding miniature golf.
The business news you need
With a weekly newsletter looking back at local history.