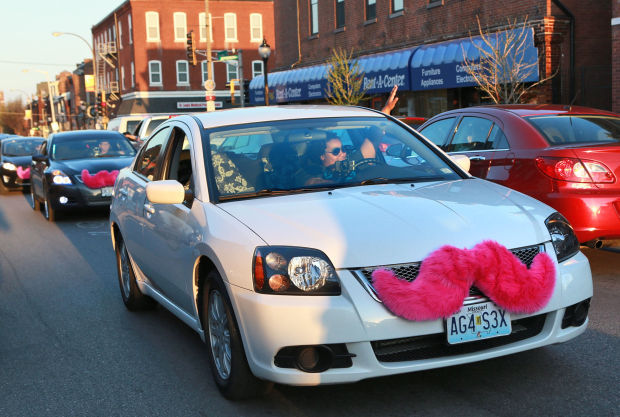 The Nebraska Public Service Commission is heading off two companies that it believes want to offer on-demand ride sharing in Lincoln, Omaha and Columbus, as they have in lots of other U.S. cities.
Lyft and Uber are two San Francisco companies that use smartphone applications to enlist motorists to give other people a ride for money, often at lower fares than those offered by licensed taxis. Lyft says it operates in three dozen U.S. cities, Uber in 50 cities in the U.S. and Canada, and in 35 nations total.
In some jurisdictions, the services conflict with local or state law. In others, they have been tolerated.
The Nebraska Public Service Commission held an informational hearing on them Tuesday but took no action, and no representatives from either company appeared.
The PSC on Monday issued letters saying both companies are advertising for services to be provided in Nebraska, and warned both not to start operating in the state without permission from the commission. PSC Transportation Director Mark Breiner said the companies have advertised on Facebook and Craigslist for drivers in Omaha, Lincoln and Columbus.
"In theory, they could offer service anywhere, if the driver had a smart phone and a Facebook account," Breiner said.
Typically, the app lets users look for members who offer rides. Passengers are encouraged to make a donation through the app when the ride is over, instead of paying a metered fare. Drivers use their own cars but give the companies about 20 percent of their proceeds.
The letters from Breiner reminded the companies that Nebraska statutes say it is unlawful for a "carrier" to do business on any public highway without a certificate from the commission. A carrier, in Nebraska law, is "any person who or which owns, controls, manages, operates or causes to be operated any motor vehicle used to transport passengers."
Breiner told the commission the companies planned to use their drivers' insurance to serve as the primary coverage for the service with the companies' own insurance policies serving as supplemental coverage.
"The applicability of insurance for individuals who are driving their personal cars in this service is a major concern," Breiner wrote in his letters. "The background checks of the drivers and the quality and safety of the vehicles being used to provide transportation are also concerns.
"Any operations that you undertake in the state, as well as the persons who perform any such operations on your behalf, are violating state law," Breiner wrote. "These violations will result in criminal prosecutions as well as civil penalties. Any vehicle that is used in these unlawful operations will be impounded as a public nuisance."
PSC members expressed concern Tuesday about the ride-sharing services. Commissioner Anne Boyle said she was concerned the companies have shown a willingness to violate public laws and court orders. "It's almost as if there's an arrogance from the people who are operating, saying they don't have to operate within the bounds of the law," she said.
In St. Louis, Lyft went operational at 7 p.m. on Friday. By Monday afternoon, St. Louis Circuit Judge David Dowd ordered Lyft shut down and its mobile application disabled in the city and St. Louis County.
Paige Thelen, a spokeswoman for Lyft, said the company did not receive a notice to appear in court before an injunction was issued. She called that a violation of Lyft's due process rights.
"We will not let bullying and intimidation by the taxi commission keep the people of St Louis from exploring this new model of community-powered, safe rides and economic opportunity," she told the St. Louis Post-Dispatch.
Jim Campin, CEO of Emerald Limousine, which offers service in Omaha and Lincoln, said he's begun speaking to his clients about the drawbacks of taking rides from Uber or Lyft drivers. He said the companies charge riders more during special events, a practice known as surge pricing.
"They're just being bullies," he told the PSC. "The only line of defense we have is you guys."
The business news you need
With a weekly newsletter looking back at local history.