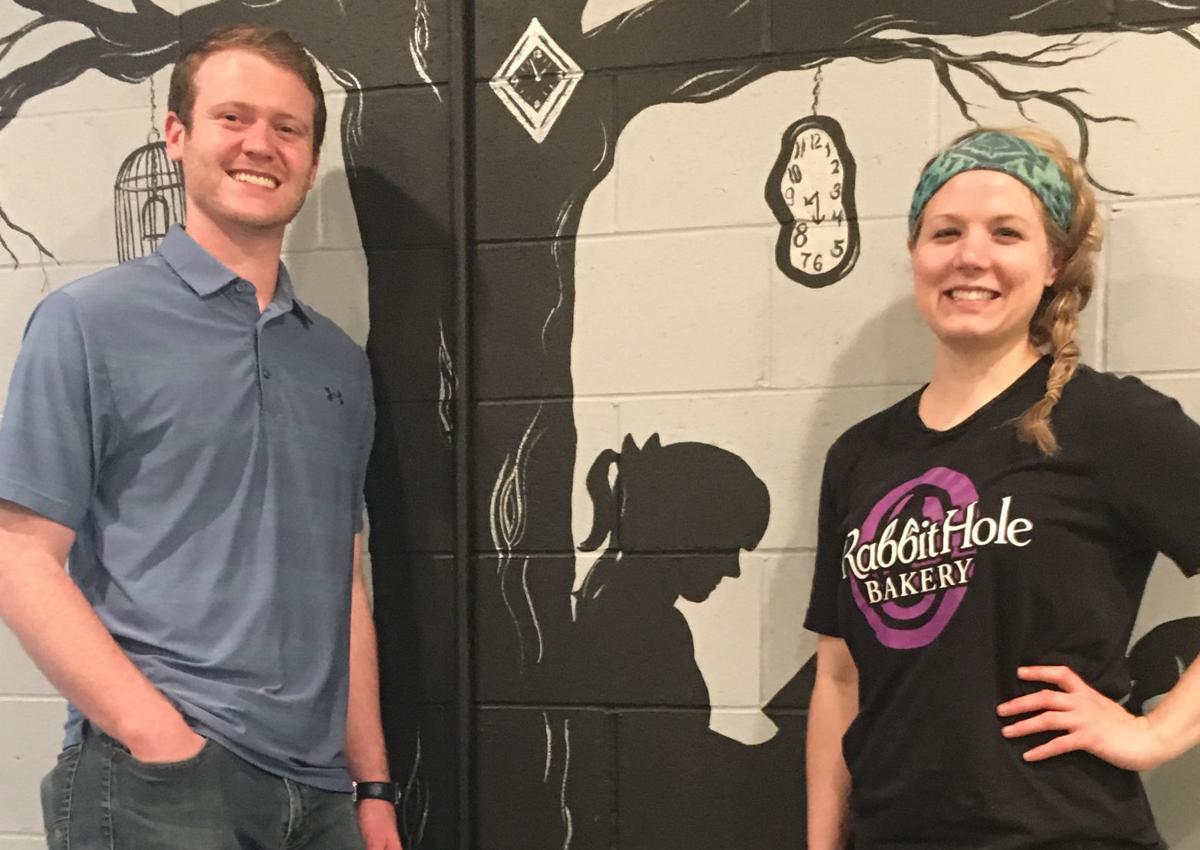 Beau Ballard's earliest memory of Amanda Fuchser is of her decorating a cake.
"I don't know this …," Fuchser said as she and Ballard sit and chat at a table inside Rabbit Hole Bakery, the Haymarket dessert shop they opened three years ago.
"I was 14 and she was 16, and she made this beautiful Texas Longhorn cake for our friend," Ballard continued. "It had a Texas Longhorn …"
"I remember," Fuchser interrupted. "It was covered in fondant (an icing used to sculpt and decorate cakes). That was a big deal back then."
"Orange and white fondant," Ballard said. "It had a big Texas logo on top. It was a three-tier cake. It was beautiful."
"That's where I started," Fuchser said. "Making cakes for friends and for (sister) Marissa. Marissa would plan her birthday cake every year, so I could practice."
All that practicing, well, it got her to thinking: Why not make a career out of it?
"It was always in the back of mind, but I never took myself seriously," Fuchser said. "Then I kind of went for it and started searching for schools."
After graduating from Parkview Christian High School in 2010, she wound up at Mountain State University in West Virginia to study baking and pastry-making. After MSU lost its accreditation and closed, she finished her degree in 2014 at the University of Charleston in Beckley, West Virginia.
Ballard, meanwhile, planned to become a dentist. He graduated two years behind Fuchser from Parkview Christian and headed to Colorado Christian, where midway through, he made a 180-degree turn and switched to business and political science.
"I hit chemistry, and said 'no more,'" joked Ballard, who graduated in May 2016.
Returned to Lincoln
While Fuchser and Ballard left Nebraska to get their degrees, they decided to come home to begin their careers.
"Family is a big deal to me," Ballard said, "and this is where all my family is. I wanted to come back to be closer to parents, grandparents, brother and sister and cousins. And I wanted to have something of my own."
Fuchser said she wasn't sure she would stay in Lincoln.
"But an opportunity came about," she said.
The pair came together to open the Rabbit Hole Bakery in September 2016 in the basement of the building on the northeast corner of Eighth and Q streets. Prior to that, Fuchser had been working at Butterfly Bakery, where she had interned summers while in college. Ballard had graduated the previous May. At the time, Fuchser was 24, and Ballard was 22.
"I really wanted to start my own business," said Ballard, who also works as a legislative aide to Sen. Mike Hilgers. "I didn't know it would be a bakery, per se. I'm happy it came to fruition like it did. It was something I had a passion for – small businesses, investing in a community."
Fuchser said the idea for a dessert shop came from Ballard's parents, Jim and Barb Ballard, who own James Arthur Vineyards in Raymond and the From Nebraska Gift Shop, located across the street from the Rabbit Hole in the Haymarket.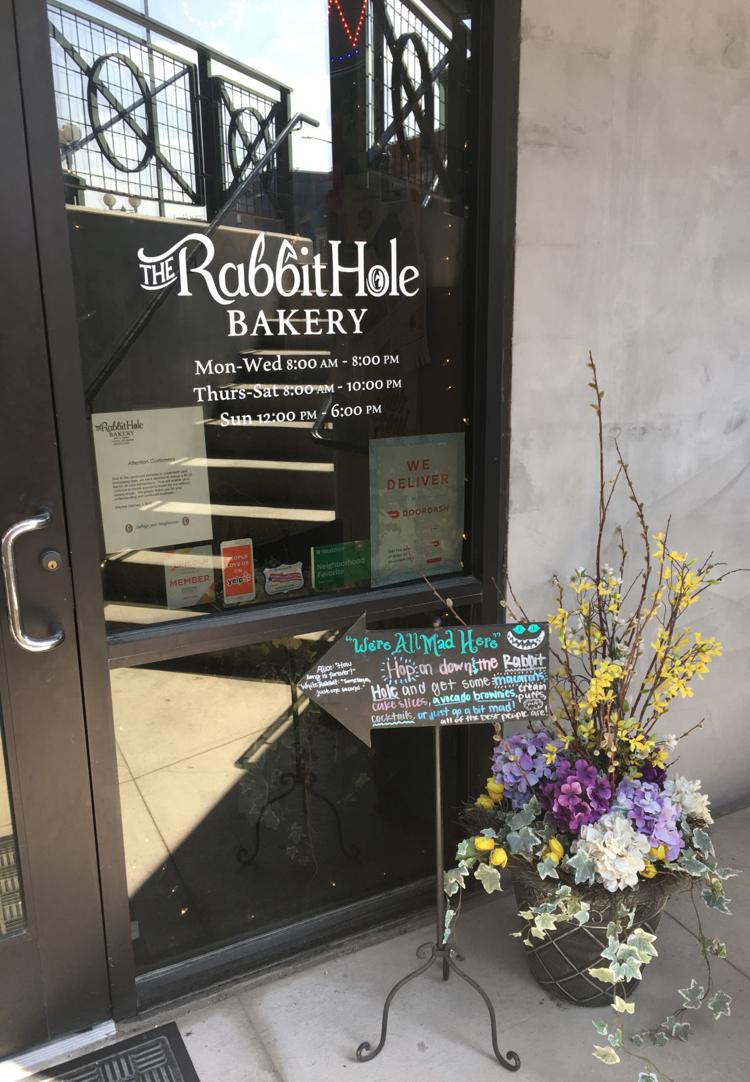 "They saw, working at the gift shop, a need for desserts down here and brought me the idea," Fuchser said. "It was in line with what I wanted to do, so I was all in for it."
Said Ballard: "I love to travel. I love to go to large cities. And that's something they have an abundance of – places where you can go and get a dessert and coffee or a drink before a show or before a concert, when you're not really in the mood for something heavy. It's kind of a big city idea.
No surprise
For them to start a business at such a tender age came as no surprise to Dottie Lamson, their English and speech teacher at Parkview Christian High School. Lamson, by the way, is a huge fan of Fuchser's lemon lime tart.
"But I keep trying new things," said Lamson, who recently retired from teaching after 45 years, including 23 at Parkview Christian. "The cheesecake, the mudpies, the mint brownies … there are so many good things."
Lamson said Fuchser's and Ballard's families prepared them well for business ownership.
"They have amazing families," she said. "When they were in school, both were active in sports and other activities. Both were excellent students. They had a good work ethic. They never turned in a late paper. They learned that at home, is what I expect."
In creating the Rabbit Hole, Fuchser said they wanted it "to be different from other bakeries where you just go in and grab a cupcake and go. We wanted this to be more of an experience."
That started with the name.
Fuchser and Ballard based the bakery's theme on Lewis Carrol's children's novel "The Adventures of Alice in Wonderland." The theme resulted from its basement location and a baking project Fuchser did in college. One wall features a mural, painted by Fuchser's sister Marissa, of Alice sitting under a tree. Another wall is filled with clocks – many, many, many clocks.
"We wanted that whimsical feel when you enter the bakery," Ballard said.
"We played around with some other names, but this fit so well with the location," Fuchser added.
Special offerings
The bakery specializes in desserts, breakfast pastries and custom-made cakes. Its gluten-free avocado brownies have become a customer favorite.
The bakery has nine employees and is open seven days a week – 8 a.m.-8 p.m. Monday-Wednesday, 8 a.m.-10 p.m. Thursday-Saturday and noon-6 p.m. Sunday. It offers the occasional comedy show and other entertainment events, as well as small-group gatherings such as birthday parties or bridal showers.
With early-morning baking, "I figured the lights are on almost 18 hours a day," Ballard said.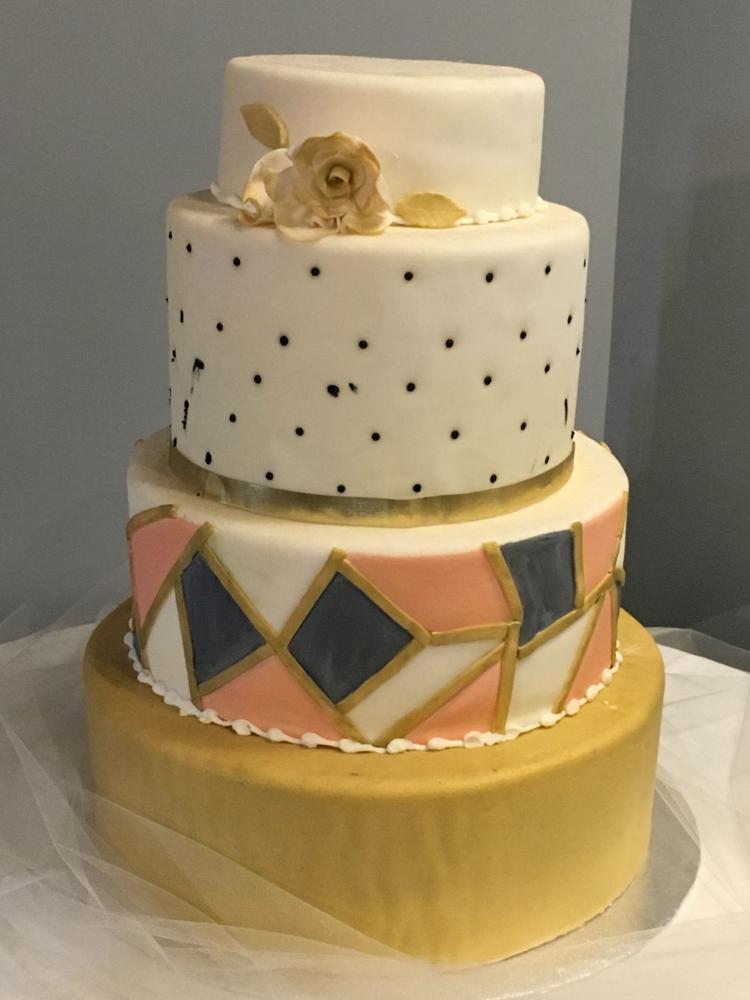 Fuchser and Ballard said they believe they've found their place in the thriving Haymarket.
"There is just so much to do in the Haymarket," Ballard said. "When we started, we wanted to be a destination for people. There is a competing element. There are coffee shops, ice cream shops, bars. We're trying to find our niche in the market and remain competitive."
Top bakeries in Lincoln
The business news you need
With a weekly newsletter looking back at local history.