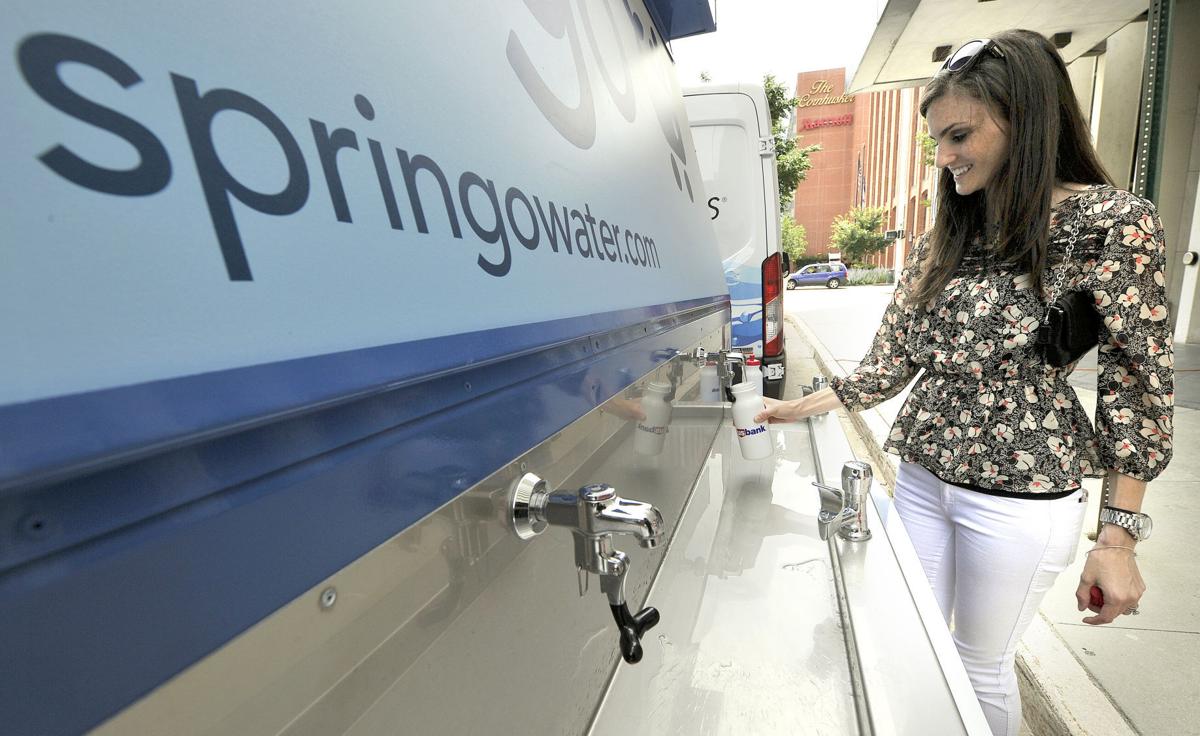 Jeff White didn't really take the "This Is My Edge" contest from U.S. Bank and MasterCard too seriously.
He and his brother and business partner Dan Warren shot their 60-second video entry on the day of the deadline with an iPhone.
White said they did it basically to humor an employee who found out about the contest and encouraged her bosses to enter. After entering the video, he figured that would be the end of it.
But it was just the beginning. White and Warren found out a couple of months ago their company, Springo Water, was one of the 10 finalists for the grand prize of $50,000, and then last week they learned they had won. 
On Tuesday, U.S. Bank officials presented Springo Water with $50,000 in credit.
White said the timing of the award couldn't have been any better, as the company is just starting out in franchising, and the only thing holding it back was a lack of capital to build more of its mobile hydration trailers.
Springo already has one franchisee operating in Temecula, California, and has awarded two more franchises-- one in Sacramento, California, and one in Longmont, Colorado.
"This 50 grand enables us to get them in business," White said.
You have free articles remaining.
It's quite a growth leap for a company that just started two years ago by running a hydration station at a Bold Nebraska concert in Neligh featuring Willie Nelson and Neil Young.
At that point, they didn't have their own trailer. Now they do and have since done other events, including the State Games of America and the Lincoln Marathon.
White has been in the water business for more than a decade as owner of the Lincoln office of  Aqua Systems, a national company that specializes in water softeners, water purification systems and drinking water systems. He said he felt the mobile hydration station was a good idea just from the standpoint of providing water.
But it turned out that "green" element was a big draw as well.
"We thought we were onto something with hydration, and what we quickly learned is that waste diversion is more important than hydration for many people," White said.
The business has been recognized for its waste-reduction efforts, being named Service Provider of the Year last year by WasteCap of Nebraska and also receiving a grant from the Nebraska State Recycling Association.
White and Warren said they are looking to expand the business in Nebraska in addition to franchising nationally.
"We haven't touched Omaha yet," Warren said.