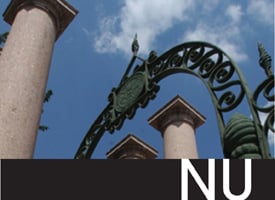 Three companies from Lincoln and one from Blair are among 100 featured in a new campaign by the Science Coalition, a lobbying organization, as prime examples of how federal dollars turn basic university research into local economic success.
The Science Coalition is a non-profit organization of 50 of the leading public and private research universities in the United States, including the University of Nebraska. The coalition says it is dedicated to sustaining the federal government's commitment to U.S. leadership in basic science.
Its new report, Sparking Economic Growth, identifies 100 companies that trace their origins to research conducted at a university and sponsored by a federal agency.
These stories include world industry leaders like Google, Genentech and Cisco Systems,
The Nebraska companies and descriptions by the coalition are:
J.A. Woollam Co., spun off the University of Nebraska-Lincoln in 1987, the company has grown to become a worldwide leader in the manufacturing of spectroscopic ellipsometers for non-destructive thin film and bulk material characterization.
Spectroscopic ellipsometry has become the standard for measuring thin film thickness and optical constants and is used for characterization of all types of materials: semiconductors, metals, organics and others.
Research money used jointly by UNL and Woolam has come came from the Department of Defense, National Aeronautics and Space Administration and National Science Foundation.
LI-COR Biosciences, a global leader in the design, manufacture, and marketing of scientific instruments for plant biology, biotechnology, drug discovery, and environmental research.
Founded in 1971 as Lambda Instruments, the name was changed in 1978 to LI-COR.
The U.S. Department of Agriculture played a significant role in financing university professors, their graduate students, their laboratories, and their research projects.
Founders: William Biggs, Jerry Eastin, Jerry Maranville, Charles Sullivan, Eugene Heavican, Jacob Schafer.
Address: 4647 Superior St.
Virtual Incision Corp., developing to commercialize the first inexpensive, remotely operated, miniature robotic surgical tools and camera systems to operate within the abdominal cavity in minimally invasive surgeries.
Research has been paid for by the Department of Defense, The National Institutes of Health and NASA.
Founders: Shane Farritor, a UNL mechanical engineer; and Dr. Dmitry Oleynikov, a professor of surgery at the University of Nebraska Medical Center.
Address: 6137 Blackstone Rd.
Ximerex, Inc., of Blair, is working on the treatment of tissue and organ failure by transplanting cells, tissues, and organs from pigs, using minimal anti-rejection drugs or none at all. It sprung in 1993 from research done by Dr. William Beschomer at UNMC.
Research money came from the National Institutes of Health and the National Institute of Standards and Technology.