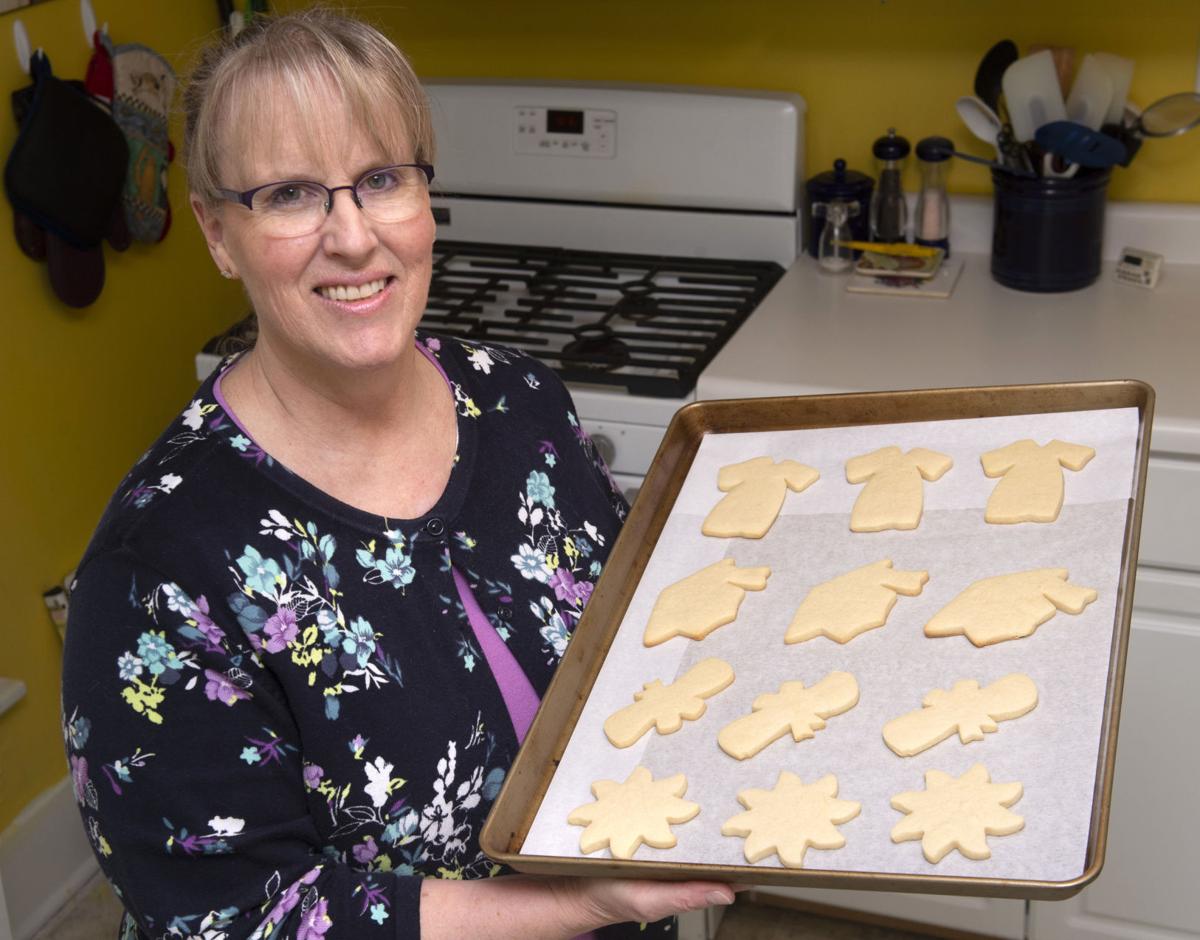 A sugar cookie and pound cake maker has sued the city of Lincoln to undo its ordinance requiring home bakers like her to get permitted and open their kitchens to inspections. 
In her lawsuit filed Tuesday in Lancaster County District Court, Cindy Harper is asking a judge to overturn the ordinance and temporarily block its enforcement as the case proceeds. 
Harper and her attorneys say the ordinance, passed in February, violates the Nebraska Constitution because it comes into direct conflict with a state law passed last year.
State lawmakers legalized so-called cottage food vendors last year and required only that they register with the state and disclose to their customers that the food wasn't subject to regulation or inspection, according to the lawsuit.
Harper registered with the state in September, but Lincoln's ordinance put a halt to her business, Creative Confections, beginning in December.
At that time, city officials said cottage foods were forbidden until additional regulations were approved. Lincoln-Lancaster County Health Department officials pursued an ordinance because Lincoln's city code prohibited those businesses, and people who legally wanted to sell food products made in their home needed to go through a farmers market.
Kitchen inspections would help mitigate the risk of food-borne illness, which can still spread through baked goods, said Scott Holmes of the health department.
Under the new rules, operators pay a $30 annual fee, face health inspections and keep pets and non-toilet-trained children out of the kitchen while food is being prepared.
Lincoln's nonpartisan City Council approved the ordinance on a 4-2 along party lines, becoming the first Nebraska city to pursue such regulations. Democrats signed off on the regulations that Republicans saw as excessive and disadvantaging to local entrepreneurs.
No one testified in opposition to the ordinance at a public hearing on it.
Sales of her sugar cookies and pound cakes by mail and in person have been crippled by the new city ordinance, and she's not willing to apply for a permit, she said in the lawsuit. 
"The (ordinance) thus forces Cindy to make an untenable choice: Either comply with an invalid ordinance or forfeit your right to sell cottage foods from home," Harper's attorneys with the Institute for Justice and Omaha firm Husch Blackwell said in the lawsuit. "That is not a choice Cindy should have to make."
City Attorney Jeff Kirkpatrick on Wednesday said he hadn't reviewed the lawsuit. 
He believes the city ordinance complies with and supports the goals of the state law, and these regulations are similar to those required for restaurants, he said.
The timing of the lawsuit intrigued Kirkpatrick, who said he found it interesting she was saying the city went overboard by seeking to ensure food sold to city residents was produced with good hygiene during a time when health officials are fighting to contain the spread of a contagious potentially fatal disease. 
The pandemic underscores the challenge as Harper's interest in selling online rather than in person has increased as has her unwillingness to allow someone into her home to inspect her kitchen, she said.
"Cindy just wants to comply with the (state law) — the law she fought for — and get back to selling her sugar cookies and pound cakes," the lawsuit said.