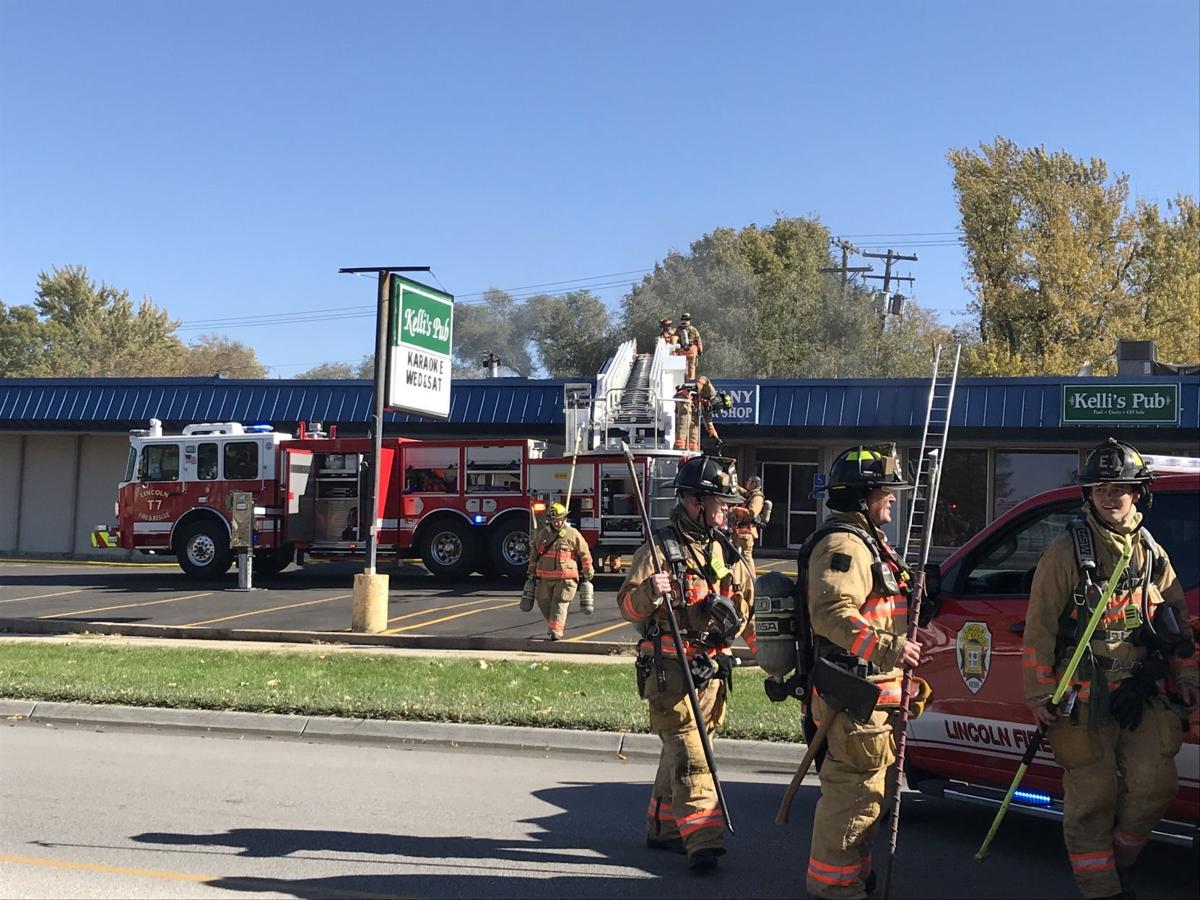 A fire at a north Lincoln strip mall over the weekend caused extensive smoke damage to several businesses, which could force them to be closed for an extended period of time.
The fire Saturday morning started on the north end of the strip mall near 66th and Holdrege streets.
There were no injuries, but the fire is estimated to have done $200,000-$250,000 in damage. The cause of the fire remains under investigation.
The space was the former home of Four Star Drug, which closed several years ago. Silver Attic had moved in earlier this year, but the business vacated the space a couple of months ago.
Budler Auctions had also listed the address for its business, but owner Jon Budler said he had shared space with My Silver Attic and moved out when that business did at the beginning of September.
While flames were contained, smoke and heat did extensive damage throughout the building, causing several other businesses to close.
Inspector Ken Hilger said the businesses could be closed for weeks or even months because of the damage.
You have free articles remaining.
"The smoke was so heavy and for such a long time that it got into the walls," Hilger said Tuesday.
He said it's likely businesses will have to replace drywall, carpeting, furniture and other materials that were inundated with smoke.
Chris Kodad, owner of Kelli's Pub, said there is soot and smoke everywhere inside his bar. In addition, there is no electricity or water.
He said the landlord's insurance adjuster is supposed to inspect the property on Wednesday, but from what he's heard so far, it sounds like the entire building may have to be gutted and rebuilt.
Kodad said that if that's the case, it will likely mean the business, which has been at the location for 25 years, will be closed for at least a couple of months.
Another strip mall business, Cook's Cafe, hinted in a Facebook post that it is considering relocating to a new space either temporarily or permanently.
"We are looking at options to be able to see you soon," the post said. "We will be back ASAP."
Kodad said he will reopen no matter how long it takes.
"We'll be back open and better than ever," he said.