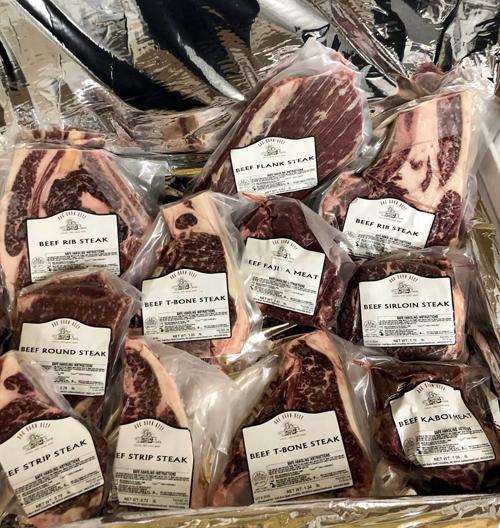 Fresh off its win in the University of Nebraska-Lincoln's New Venture Competition last week, Oak Barn Beef will join four other startup companies as part of the NMotion 2019 Spring Cohort.
The five companies will spend seven weeks in the startup accelerator that's based at Fuse Coworking, receiving intensive and individualized coaching. The program culminates in a Demo Day from 6-9 p.m. May 22 at Nebraska Innovation Campus where the companies will present 5-minute pitches to an audience of mentors, investors and community members.
Oak Barn Beef, which was one of two winners of the $25,000 grand prize at last week's New Venture Competition, is an e-commerce company that ships dry-aged beef products direct to customers from the Unadilla cattle operation where they are raised. It is the brainchild of Hannah Esch, a junior animal science major at UNL.
You have free articles remaining.
The other companies accepted into the spring cohort are:
* Canary Sound Design, a company founded by doctors in Lincoln and Missoula, Montana, that offers a product called CanaryBox, which links to patient monitoring devices and automatically lowers volume or mutes music if those vitals move outside a preset level.
* Modern Ferret, a company that curates content and also sells products that focus on ferrets.
* Sapahn, a company that sells sustainably sourced leather goods and textiles made by artisans in Thailand.
* TextyPitch, which provides sales professionals a "smart" phone number they can use for business purposes to call and text contacts and customers.