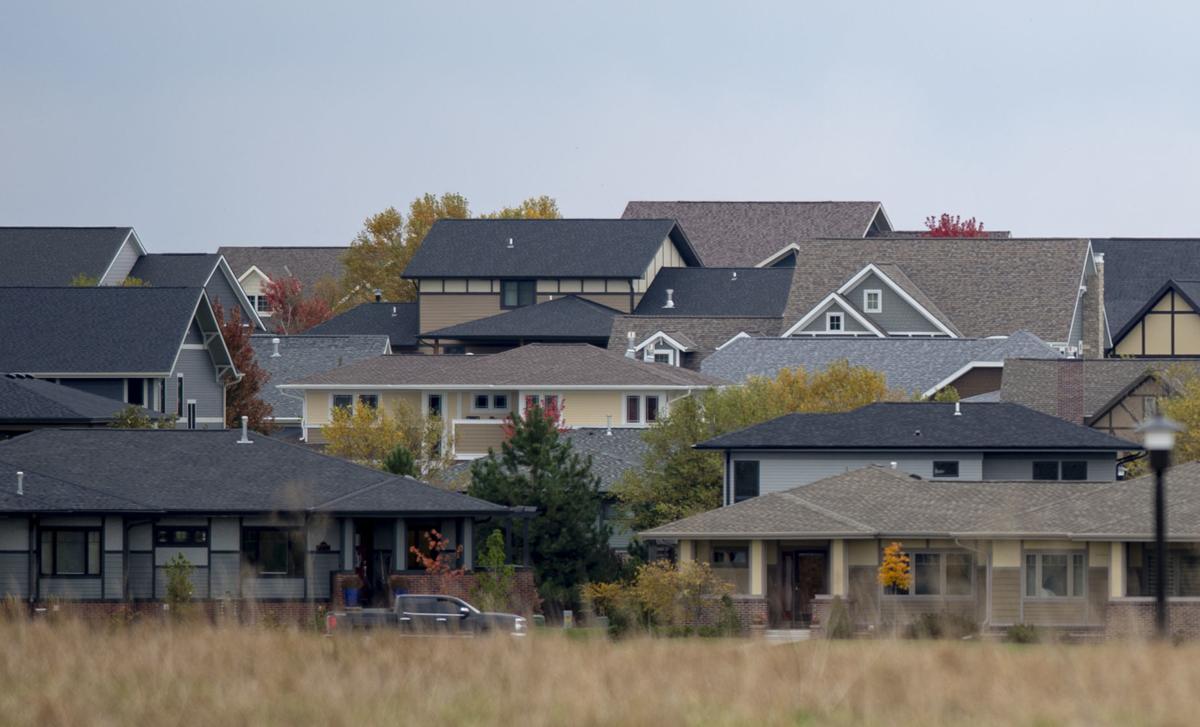 A first-ever study of the Lincoln real estate market by the University of Nebraska at Omaha finds home price appreciation may not have been quite as robust as statistics suggest over the past couple of decades.
The study done by Steven Shultz, a professor of real estate and land use economics, looked at home sales in Lincoln from 2000 through Sept. 30 of this year. The study used a more in-depth modeling method than the common method of median sales price.
What it found was that home prices increased 44% over the nearly two-decade period. That was less than the 63% gain in median price.
Most of that gain came in the past six years, with a 41% gain since 2013 after a decline of 9% during the national housing crash from 2006-2011.
Schultz's study used Lincoln Public Schools district boundaries as its parameters, which means it differs from most other home price reports for Lincoln, which typically include either the entire county or the Lincoln Metropolitan Statistical Area, which includes Seward County.
It also had several other differences. In addition to excluding sales of new-construction homes, it also excluded condo sales, sales of homes on lots larger than an acre, and sales of homes for less than $20,000 or more than $600,000.
The median price of sales for the past 19 months was $184,000, which isn't that far off from the median of $188,000 over the past 12 months as reported by the Realtors Association of Lincoln.
The most interesting part of the study was its breakdown of median prices by zip code and by high school attendance area.
The lowest-priced homes, with a median price of $118,000, were in the 68503 zip code, which is roughly between 17th and 48th streets and O Street and Leighton Avenue. The highest median, $327,000, was in the 68526 zip code, which is the area east of 84th Street between Saltillo Road and Pioneers Boulevard.
Homes in the Southwest High School attendance area were most expensive, at a median price of $245,000, while East High was second at $227,000. Homes in the Northeast High School area were cheapest, at $149,000, just $1,000 cheaper than those in the Lincoln High area.
Take it to the bank?
Nebraska has done pretty well when it comes to bucking the trend of declining brick-and-mortar banking locations.
According to data from the Federal Deposit Insurance Corp., the state had 1,074 bank branches as of June 30, down 16, or a little more than 1%, from five years ago. By contrast, the number of branches nationally has dropped nearly 5% over the past five years.
Actually, the drop in bank branch locations is half the size of the drop in the number of banks operating in Nebraska during the same period, which declined from 215 to 184.
Of course, some areas can be hit incredibly hard by a merger and just a single branch closing.
That is illustrated by a recent study from the Federal Reserve, which looked at rural access to bank branches.
According to the study, rural and urban areas both lost 7% of their total branch offices between 2012 and 2017, but the cuts fell harder in rural areas.
In fact, the study identified 44 counties in the U.S. that were "deeply affected" by branch closures, defined as having fewer than 10 branches and losing half of them during the period. Thirty-nine of those counties, or 89%, were rural. And two of them were in Nebraska.
Grant and Hooker counties, Sandhills counties that share a border, both went from two bank branches to one between 2012 and 2017.
According to the most recent FDIC data, there are nine Nebraska counties with only one bank branch and seven with only two. Thankfully, there are not yet any counties without a bank office.
You have free articles remaining.
A (Green) Flashback
Green Flash Brewhouse and Taproom abruptly closed at the end of October with little notice, even to another business that was partnering with it.
Neither local management nor officials from Green Flash corporate offices in San Diego returned numerous emails and phone calls from the Journal Star.
The company did, however, issue a statement to the San Diego Union-Tribune, although it didn't say much.
"Regarding your inquiry," Vice President of Marketing Ben Widseth wrote in an email to the newspaper, "the official company statement is that Green Flash has decided to close our tasting room in Lincoln NE effective November 1st. We appreciate the support from the Lincoln community."
Reporter Peter Rowe wrote this in his short item: "This may be 2019's least surprising closure. A Midwestern college town was an odd outpost for a Miramar company with a West Coast sun-and-surf vibe."
Rebelbean Coffee Roasters, a local business which opened a shop inside the brewpub, is still operating in the space, at least for the time being.
Listing the lists
I have for quite some time now included interesting lists at the end of this column that highly rank either Lincoln or Nebraska. Some seem quite sound while others seem to stretch the facts a bit. I include more for entertainment value than anything.
Recently, what I consider to be the oddest one I've ever gotten came through my inbox.
Grooming Lounge, an upscale men's barbershop and spa with two locations in the Washington, D.C., area, named Lincoln the "Sixth Most Handsome City in the U.S."
Our well-groomed lads beat out those in bigger, hipper cities such as Denver, Minneapolis and Austin, Texas. We also beat out Omaha, which came in 14th.
Next time you see a well-groomed man walking down the street, stop and thank him for contributing to this honor. And you can read about it at: bit.ly/2OLnJDy.
One other (slightly more legitimate) list we landed on was the CreditCards.com list of Best States for Managing Money, on which Nebraska ranked sixth.
Best of the Buzz
Excerpts from recent Biz Buzz posts:
* Fresh Healthy Cafe has closed at 13th and P streets, but a sign on its door and a post on its Facebook page says it will be moving to an as-yet-unnamed location.
"We will announce our new location as soon possible," the Facebook post reads.
The Canadian-based franchise that is known for its panini sandwiches, wraps, smoothies, salads and power bowls was open just a few weeks short of a year.
The Lincoln location is the only one in Nebraska.
* It looks like Lincoln will be getting its first standalone Sephora cosmetics store.
The cosmetics retailer, which has a store inside JCPenney at Gateway Mall, has filed a building permit for a location at SouthPointe Pavilions.
The suite number listed on the permit would put the shop next door to Charming Charlie.
Sephora has had a store inside JCPenney since 2009. It has a standalone store at the Village Pointe shopping center in Omaha, which is owned by the same company as SouthPointe.