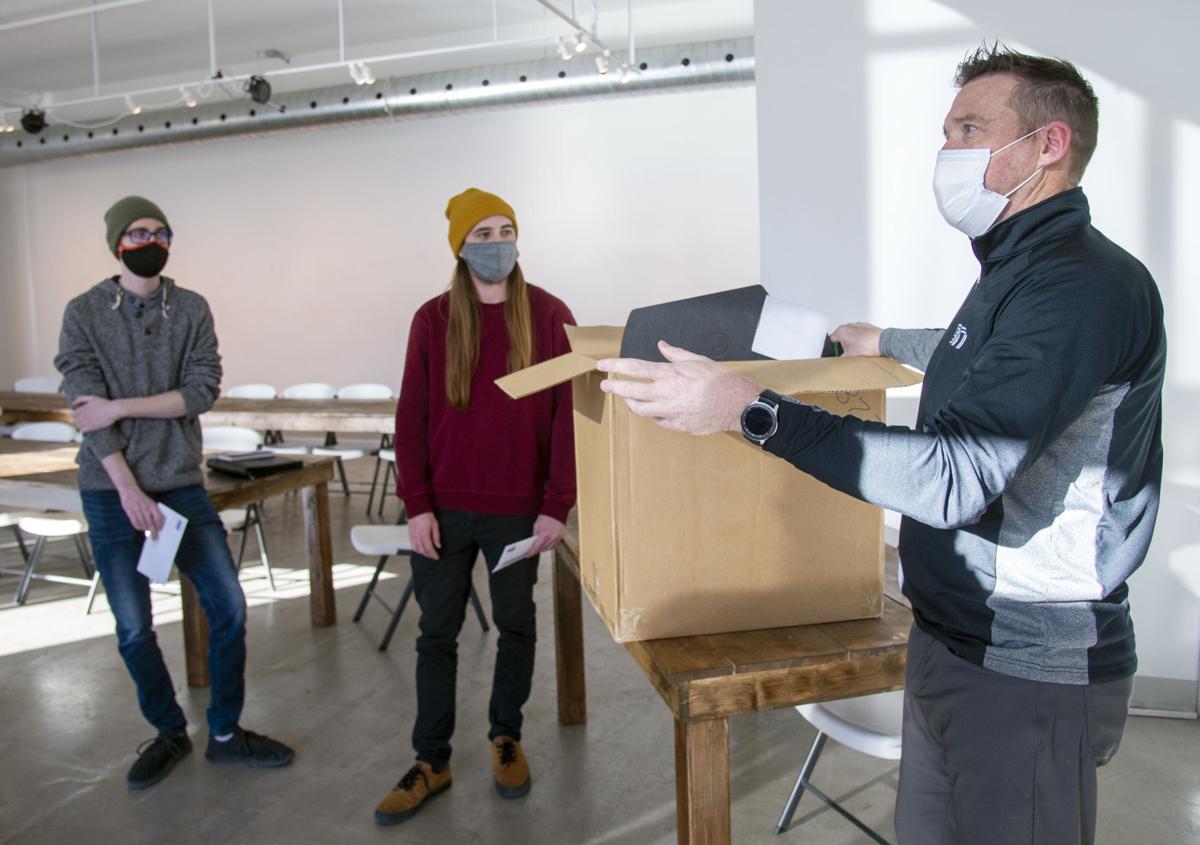 Tom Wald hasn't seen a year like 2020, and he hopes he won't see one like it again.
"In my 48 years on this planet, this is the weirdest year I've ever lived through," said the CEO of TOBA Inc., a family-owned company based in Grand Island.
While it's been a weird one for him, it's been a tough one for his employees, many of whom have worked overtime to make up for staff shortages or been out of work themselves due to having to isolate or quarantine because of the COVID-19 pandemic.
Because of that, the company as early as June started thinking about what it could do to recognize the hard work employees have done under stressful pandemic conditions.
Wald and other executives at TOBA came up with the idea for a "hero" bonus during the summer, and as it got later in the year, they realized things were going well enough that the company could afford to do what it wanted to — provide a 10% year-end bonus to all of its approximately 250 employees.
On Monday, Wald and other executives came to Lincoln to announce the award to employees of Agency 877, a marketing and branding firm the company started a couple of years ago. On Tuesday, they headed to Omaha and McPherson, Kansas, to hand out checks to employees at Wald Family Foods, another company it owns.
A 10% bonus could mean a big tax hit, so the checks were grossed up to account for taxes, meaning the company's 250 or so employees at three different businesses will net 10% of what they normally earn in a year.
Casey Hodgin, who is coming up on a year working at Agency 877, said in his case the bonus was very well-timed and served almost like a one-year anniversary gift.
Hodgin, a marketing analyst, said the company has "just been really busy" this year.
Will Hays, Agency 877's vice president of accounts, said 2020 was actually going to be the company's first profitable year.
"It's been a great year for us," Hays said.
For many companies, the coronavirus pandemic has been an economic disaster, cutting their sales, leading to layoffs and furloughs, and, in extreme cases, causing some to go out of business altogether.
But among those that are surviving, and in some cases even thriving, many have tried to do right by their employees.
For example, a number of retailers have boosted wages and provided bonuses for their workers, as demand has soared for everything from toys to toilet paper.
Walmart earlier this month announced that it would provide an additional $4.7 million in bonuses just to its employees in Nebraska, and that's on top of millions more the company paid out in extra compensation earlier in the year.
A number of smaller, more local businesses are doing what they can for their employees, too.
Like many local companies, Speedway Motors formed an emergency response team to focus on employee safety early on, and it allowed people who could work at home to do so. It also instituted a temporary time-off policy to make it easier for people to not come into work if they were feeling sick.
But the company that sells parts and accessories for race cars and hot rods went well beyond that. In August, it gave every single employee a $1,000 bonus, and it encouraged them to spend it locally. That same month, it also hired local company Bulu to send personalized gift boxes to all the employees.
On Tuesday it gave employees another $500 bonus, again encouraging them to pay it forward by spending some of it at local small businesses.
Speedway has been lucky. The e-commerce side of its business has boomed during the pandemic, and that has led the company to increase its headcount by more than 15%, from 400 employees in May to nearly 470 currently.
"We've been so fortunate to see our business boom in this time where people are at home, in their garages and working on their beloved projects," said Betsy Grindlay, Speedway's director of marketing and people operations.
On the other hand, many of the tenants that rent from Speedway's commercial real estate arm have not been as fortunate.
So the company formed an "Active Tenant Assistance Plan" and has offered rent deferrals to hundreds of tenants that needed them.
Speedway also has helped pay for some small businesses to advertise in local media over the holidays.
"In this extremely challenging time for so many struggling businesses, we recognize and appreciate how truly fortunate we are to be profitable this year," Grindlay said.
The challenging times have now stretched on for about nine months in Nebraska, longer than many people likely thought they would. But it's something the leadership at Swanson Russell knew was a possibility.
Brent Schott, president of the Lincoln-based advertising and marketing firm, said when the company sent most of its employees home in March to work remotely, it knew it could be for a long time.
That's why Swanson Russell management adopted a "marathon mindset" about the pandemic.
Schott said he knew his tech-savvy workforce would excel at remote work. He also knew "they are going to struggle from not being around each other."
So Schott and his team put a big focus on communication, keeping people in the loop and doing numerous surveys of employees.
What they found was that while production continued at a high level, morale was starting to suffer.
"So we knew it was important to come up with some things to remind people of our culture and keep them engaged," Schott said.
Among the things the company did was to create Camp Connection, a series of videos for employees with kids that offered activities as well as educational content.
Schott also did a "Feels Like Home" series, where he walked around the office videotaping himself so employees could be reminded of what their work spaces looked like.
In July, Swanson Russell sent wellness packages to all of its employees that were supposed to be from the building itself, "telling employees that it missed them," he said.
Schott also created a virtual version of the company's annual pumpkin plop, where employees drop pumpkins from the roof of Swanson Russell's building at 12th and P streets onto the parking lot, and he also set up a drive-through canned food drive. The company also plans to do a virtual holiday party.
Through all the pandemic disruption, the good news is that the company has seen its business increase.
"We're as busy now as we've probably ever been in the history of this company," Schott said.
The increased business, and the steps it took early on in the pandemic, allowed Swanson Russell to reinstate merit pay raises and promotions that had been put on hold earlier in the year. It's also looking to hire about a half dozen additional people.
With COVID-19 vaccines on the way, Schott has a date in mind that he hopes maybe employees can come back to the office and have things get back to some semblance of normal: March 15.
That would be exactly one year since Swanson Russell sent most employees home and would be the perfect end to the "marathon" the company's been running since the pandemic began.
"It would be great if that's the date we can say we crossed the finish line," Schott said.
PHOTOS: A DAY INSIDE SPEEDWAY MOTORS
Photos: A day inside Speedway Motors
Progress Speedway Motors, 2.3
Progress Speedway Motors, 2.3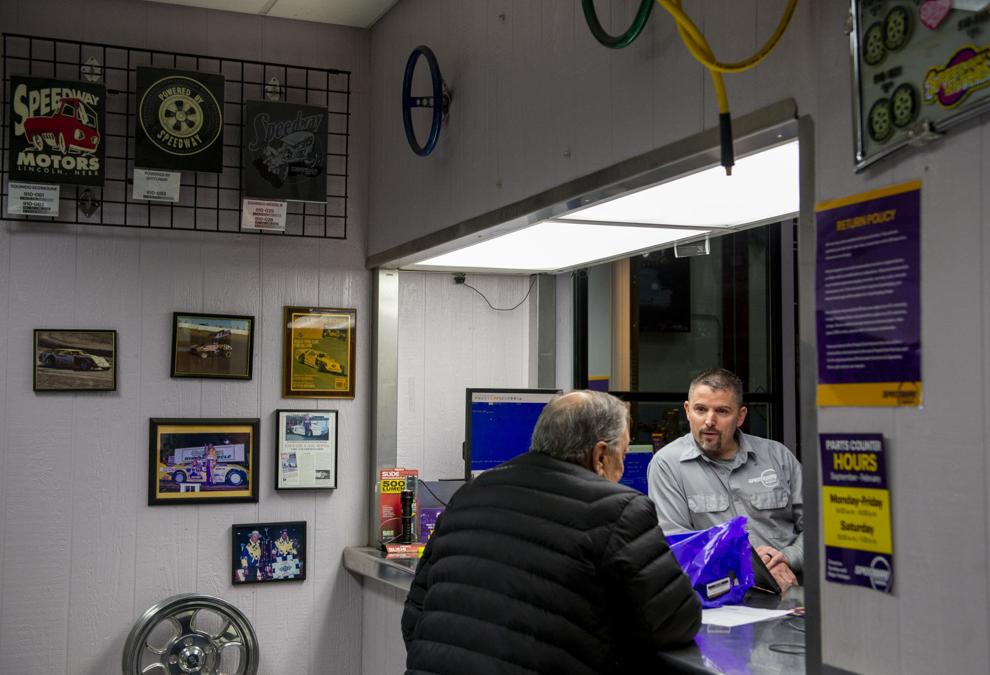 Progress Speedway Motors, 2.3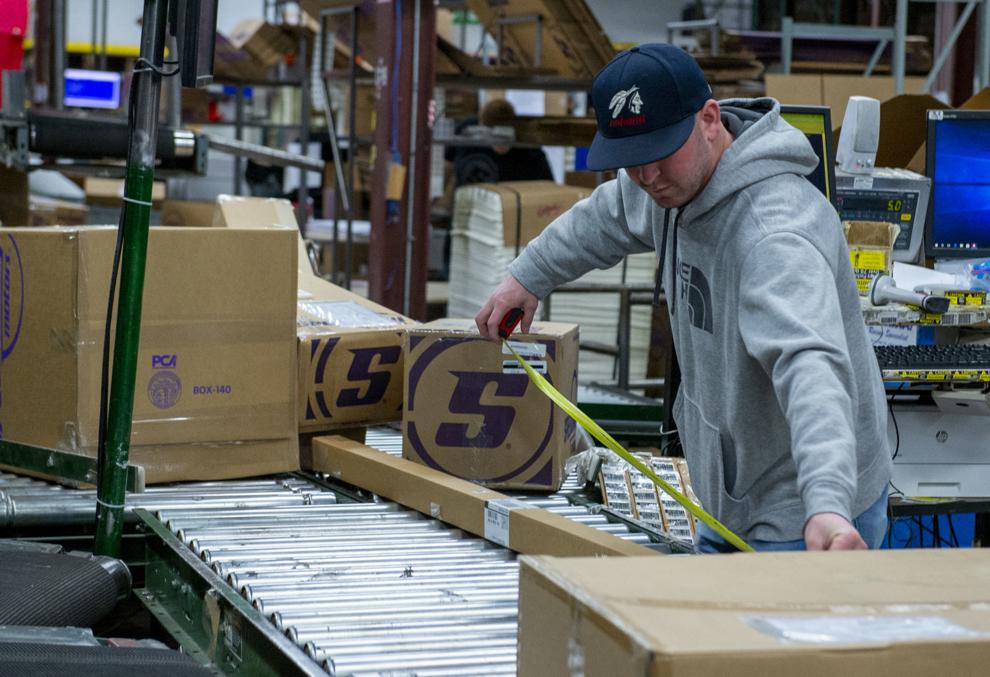 Progress Speedway Motors, 2.3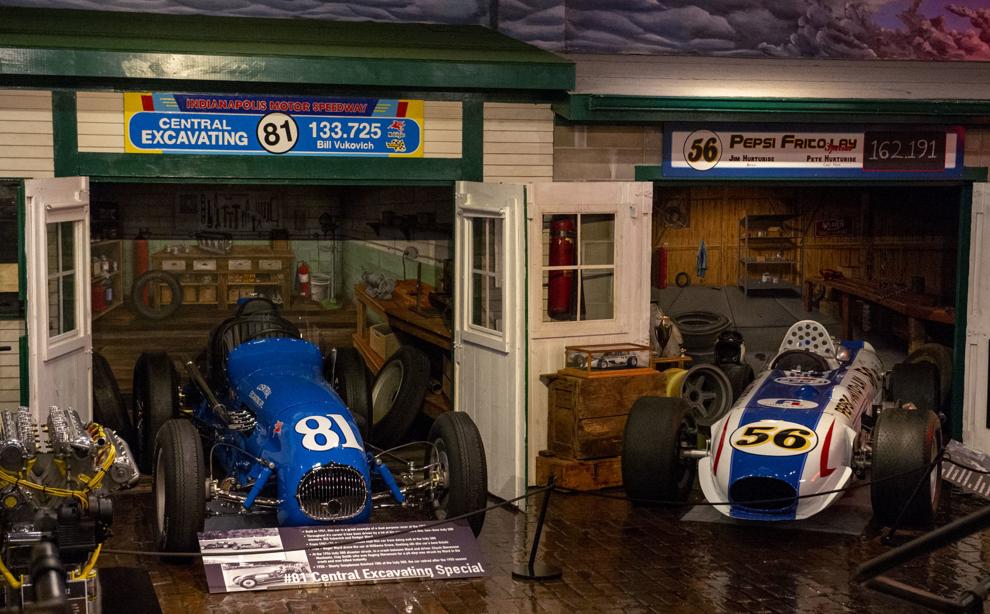 Progress Speedway Motors, 2.3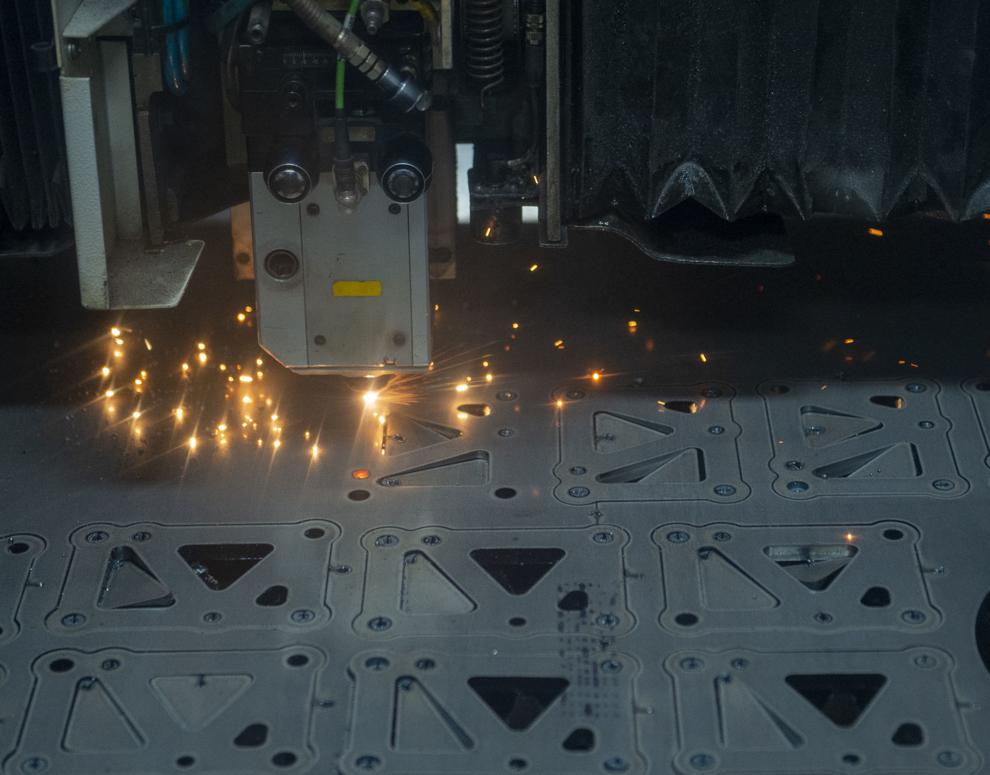 Progress Speedway Motors, 2.3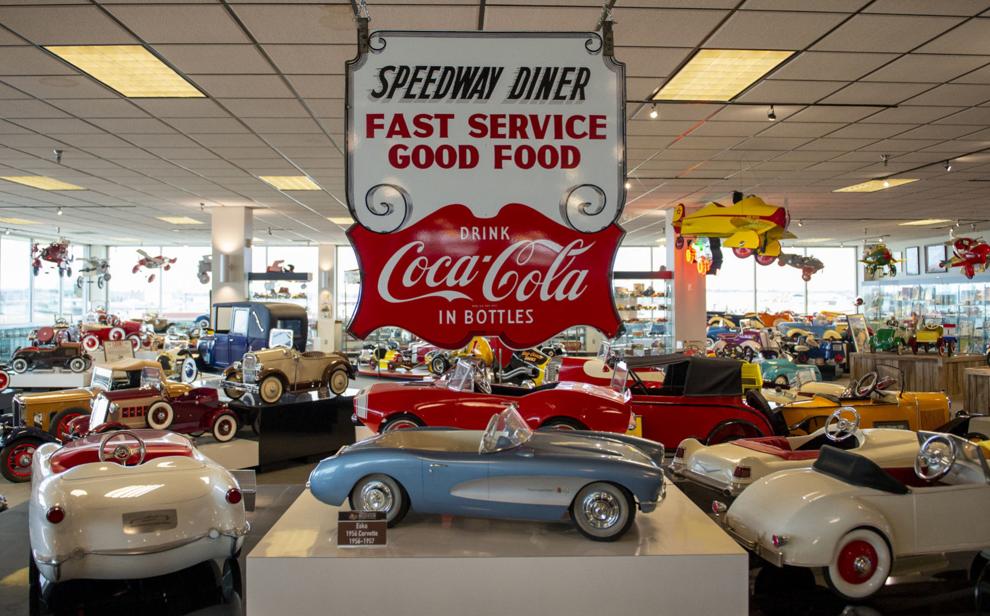 Progress Speedway Motors, 2.3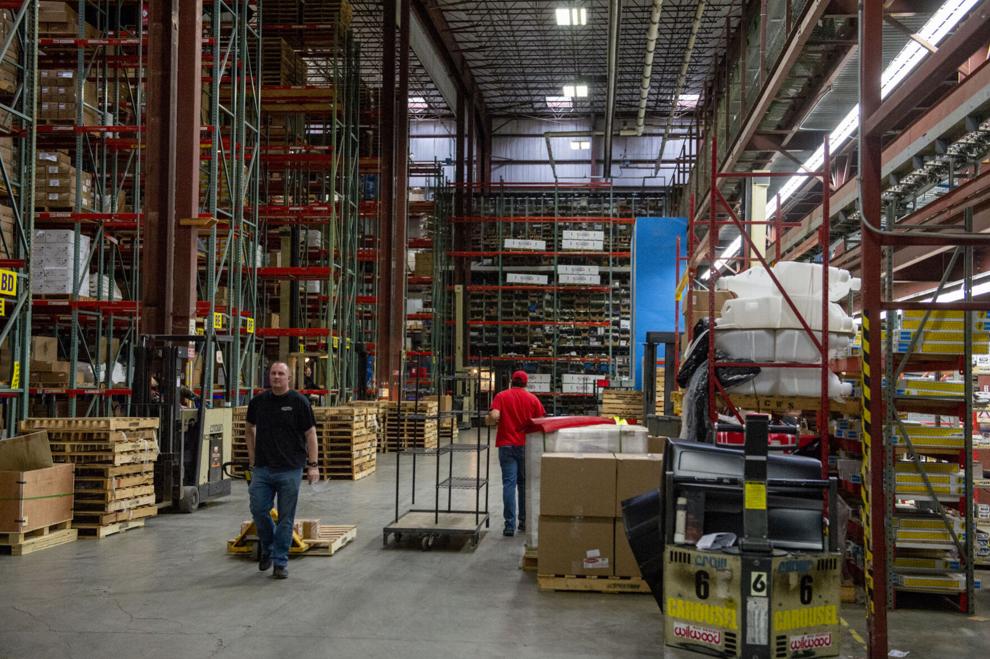 Progress Speedway Motors, 2.3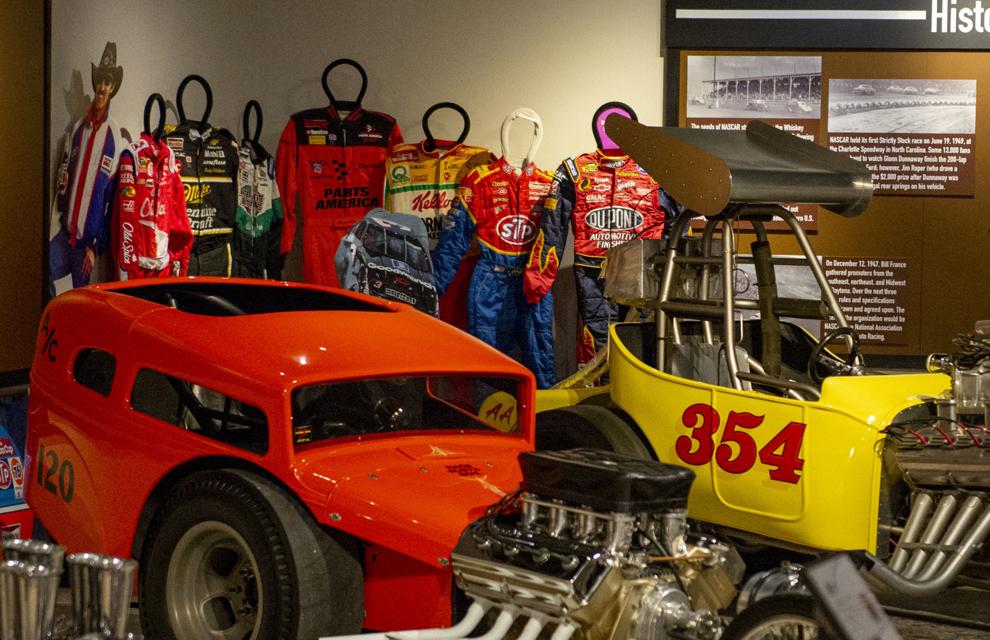 Progress Speedway Motors, 2.3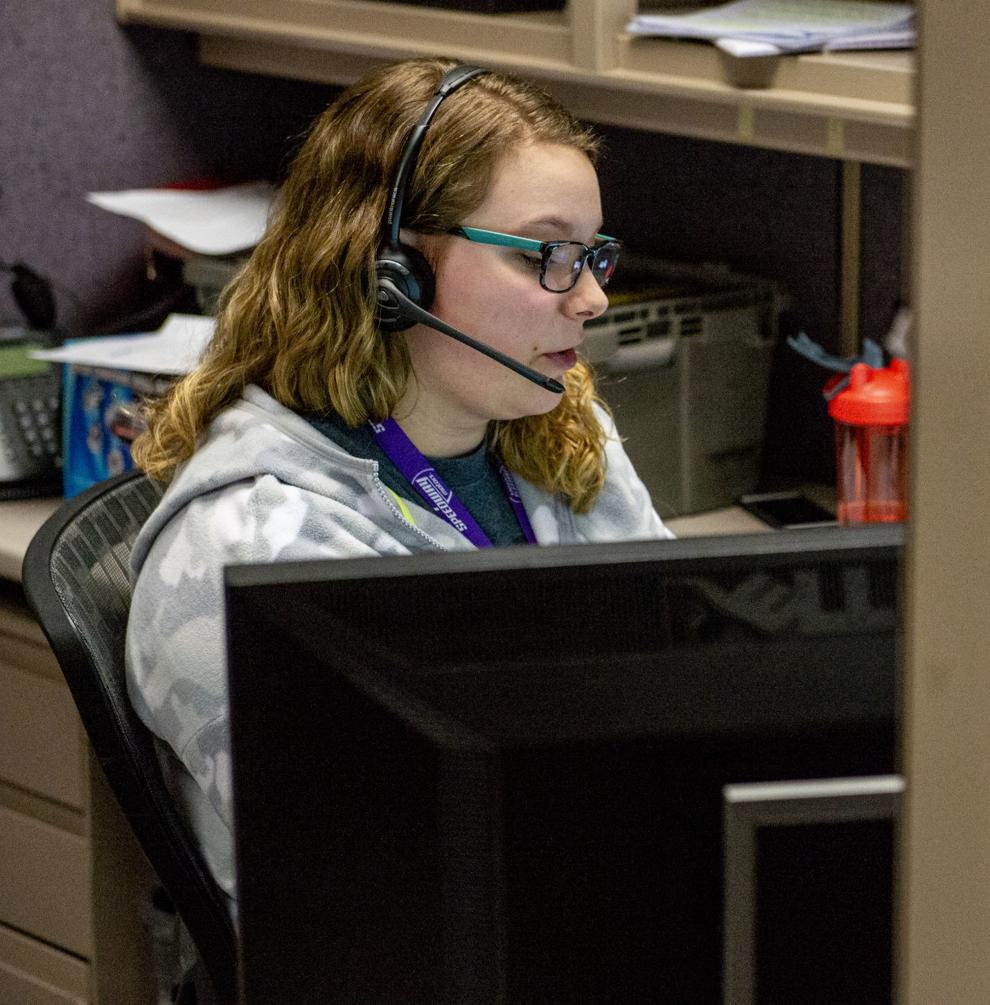 Progress Speedway Motors, 2.3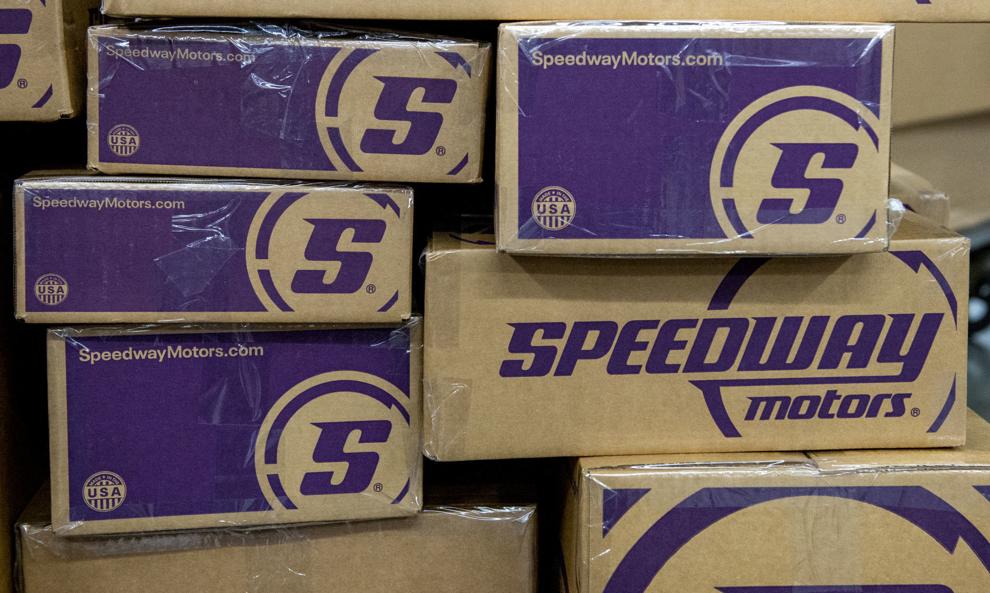 Progress Speedway Motors, 2.3