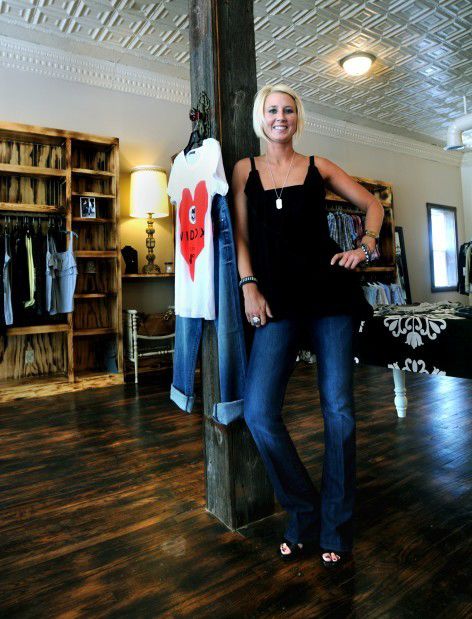 A Lincoln businesswoman accused of ripping off customers and sales agents has pleaded no contest to five misdemeanors.
Andrea R. Christensen, 39, faces up to a year in jail and a $1,000 fine on each count at her sentencing in October on attempted sales tax evasion, three counts of attempted income tax evasion and attempted failure to collect and pay over income tax.
The charges initially were felonies but were reduced Wednesday as part of a plea agreement.
You have free articles remaining.
The case arose from an investigation by the Nebraska Attorney General's Office into the practices of Christensen's former businesses Pixi Chix and State 51 Wear after more than 150 customers and consultants complained to the office in 2016, a spokeswoman said then.
Customers alleged they paid for custom-made merchandise and never received it, received only part of it or received their items months after they were promised.
In 2016, the Attorney General's office also filed a lawsuit against her and her companies alleging she violated the Nebraska Consumer Protection Act and Uniform Deceptive Trade Practices Act, among other laws.
In April 2018, Christensen and her businesses admitted no wrongdoing but agreed to pay $7,500 in a settlement.
Both businesses are defunct, according to state business records.