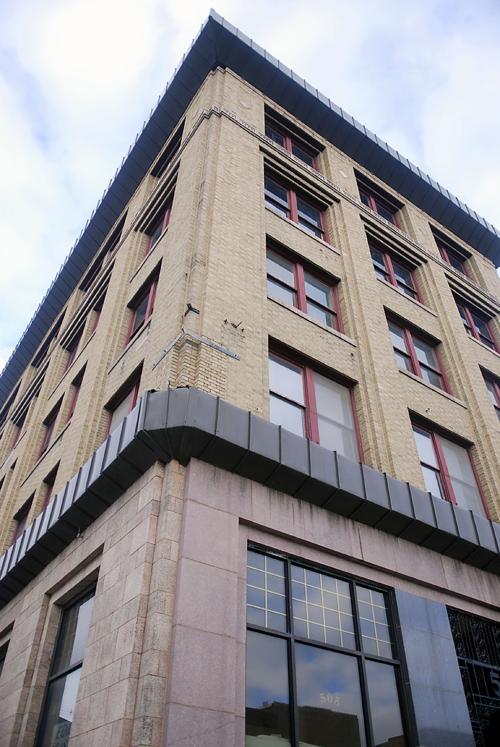 A longtime Lincoln brewing employee has plans to bring a brewery to Fremont.
Shawn Morrow, who worked at Empyrean Brewing Company for nearly 12 years, is a co-owner of 505 Brewing Company, which hopes to open in the basement of the historic 505 Building in downtown Fremont.
The Fremont City Council last week unanimously approved $165,000 in local-option economic development funding for the $1.25 million project.
505 Brewing, which would be the first brewery to open in Fremont, will provide core and specialty brews, local guest taps and craft sodas.
Tim Gesell, co-owner of 505 Brewing, said that craft breweries have been on the rise in Nebraska and help to boost local economies by providing jobs and promoting tourism.
"We're excited to be a part of that, and our vision is to be Fremont's brand, Nebraska's brewery."
You have free articles remaining.
Gesell said 505 Brewing wants to help drive growth in downtown Fremont and support local events.
Cortney Schaefer, executive director of MainStreet of Fremont, said she supported the brewery's efforts and said she saw a positive change come from other cities that have added breweries, including Wichita Falls, Texas.
"When they added the brewery, it changed the entire culture of downtown, and it was great to see for Wichita Falls," she said.
Garry Clark, executive director of the Greater Fremont Development Council, said he's worked behind the scenes with the brewery and likes the plan they have presented.
"I'm just really excited for the potential here," he said. "We have a lot going on in Fremont, and this is just one of those things that can be a catalyst for a lot of activity downtown and also to benefit other businesses."
9 Lincoln breweries