Lincoln will have to wait a week for the debut of its first boutique hotel.
The Kindler had planned to be open Thursday, but work is not quite done in a number of places both inside and outside the 49-room hotel at 11th and P streets.
Michelle Venter, director of sales, said an opening date has not been finalized, but the hotel will be open before the first Nebraska football game on Aug. 31.
In the meantime, staff along with hotel designer Ross Vincent are working to get the hotel ready for guests.
Vincent, who lives in California, has been spending much of his time the past couple of years in Lincoln working on The Kindler, which is the first hotel project on which he has been the sole designer.
"This project is kind of like my heart and soul," he said.
Vincent, who has been a designer for 15 years and has designed a number of celebrity homes, has known Nick and Brooke Castaneda, the owners of The Kindler, for several years.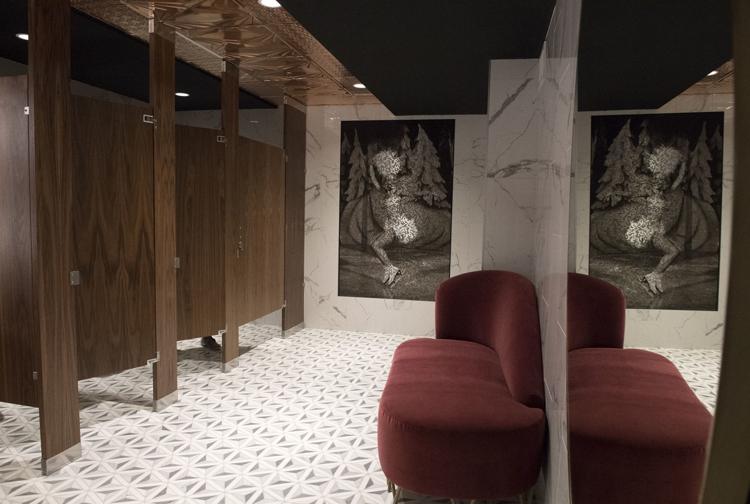 Several years ago, he said Nick told him he had a dream to buy a building in Lincoln, where Brooke is from, and turn it into a hotel.
"Five years later, he called me and said, 'Ross, I bought the building and I want you to design it,'" Vincent said.
He said when he set foot in Nebraska for the first time more than two years ago, he toured Lincoln and Omaha and noticed that a lot of the older buildings had art deco elements to them.
So The Kindler design is a mix of new and old, with art deco features.
You have free articles remaining.
And because the hotel is a tribute to Brooke's father, Ken Kindler, who was a welder and industrial artist, there is a lot of copper, brass and other metal implemented in the design.
"It brings a Great Gatsby glamour to the Midwest," he said.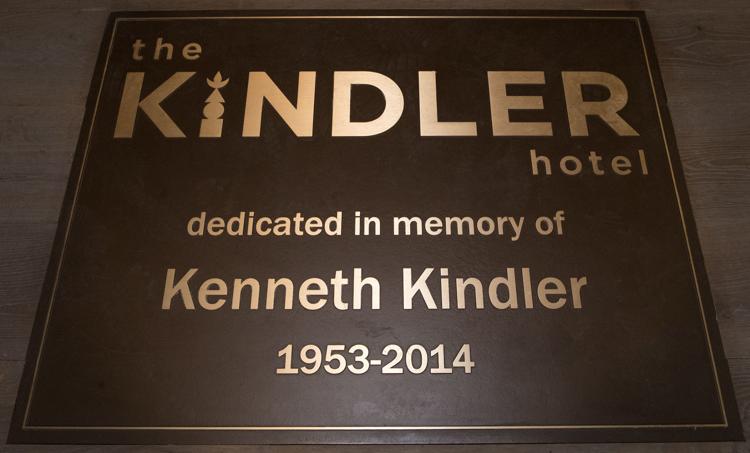 Vincent has spared no expense in designing the $19 million hotel.
For example, he designed all the furniture and imported fabric from France, England and Spain.
All the mattresses in the rooms and suites were custom designed by a company in Beverly Hills, and are the same type of mattresses used in the Ritz Carlton and Four Seasons hotels.
There's also healthy use of granite and marble throughout the rooms and public spaces.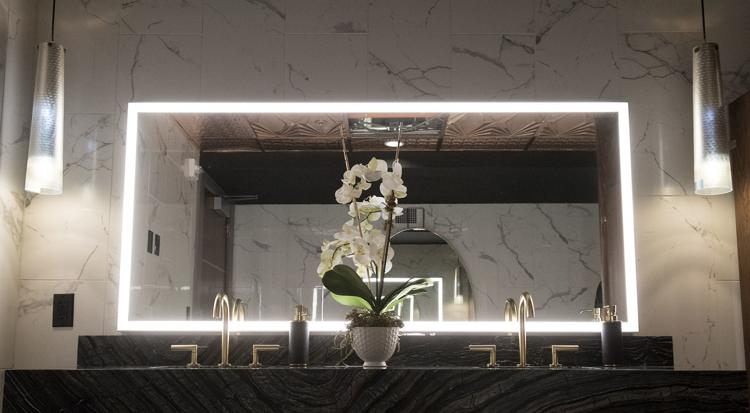 "Ross has a keen eye and talent for blending the impossible seamlessly to create one-of-a-kind unique decors and environments. He took the time to learn about Nebraska culture and style and was able to blend his west coast flavor with Nebraska elements," Nick Castaneda said in a statement. "The result is a stunning environment previously unseen."
Features of the hotel include Boitano's Lounge, with a cocktail and food menu designed by figure skater-turned-food celebrity Brian Boitano, a fitness center, business center and conference room.
The hotel still won't be 100% complete when it opens next week. The ballroom in the Commercial Club building next door, which will host weddings, parties and other events, is being renovated and is expected to be ready by the end of October.