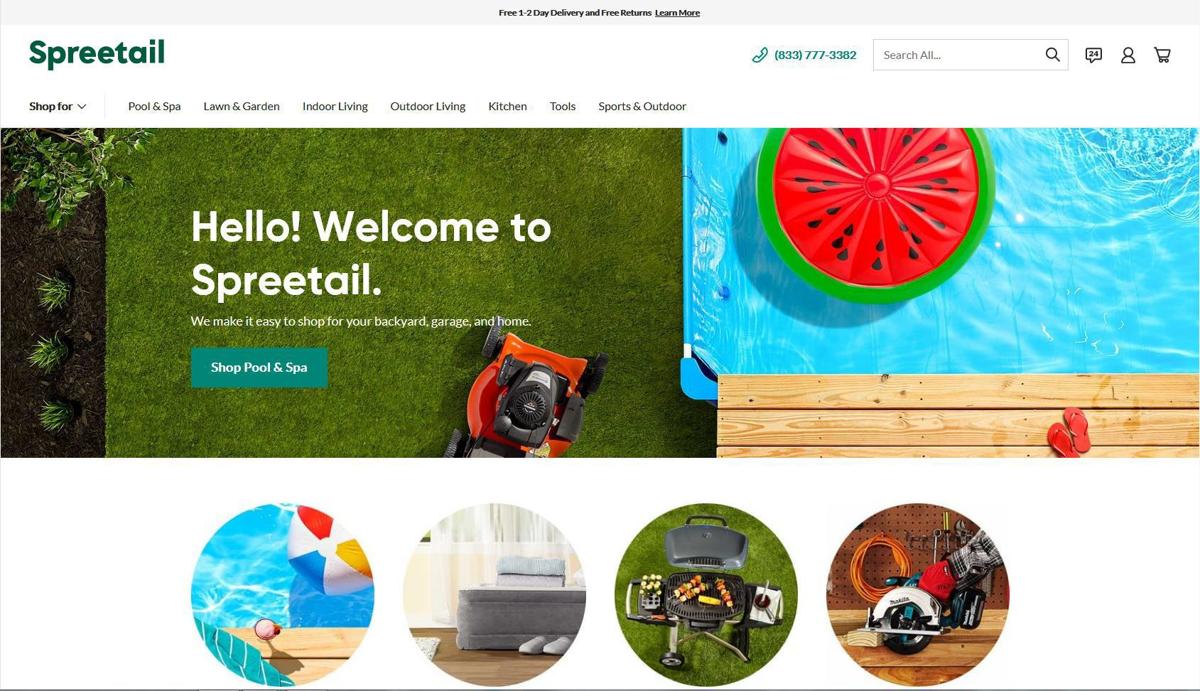 It was about 3½ years ago that the Spreetail name was born.
That was when longtime Lincoln e-commerce company VM Innovations introduced its new brand to the world.
But while the company has been marketing itself to potential employees, the public and others as Spreetail, its customers have continued to know it as VM Innovations, the name under which it continued to sell its products.
That all changed last month when the company rolled out its new and improved e-commerce site, Spreetail.com.
Brett Thome, Spreetail's CEO, said the company built the website in house from scratch over the past four months.
He said the new site, which technically still is in beta testing mode, is "focused on speed and simplicity."
Spreetail focuses on selling products for the backyard, garage and "useful" home. It lists seven product categories on its website that are mostly focused on indoor and outdoor work and leisure, selling items such as vacuums, lawn mowers, tents, grills, pool accessories and patio furniture.
Though Thome said the company has no near-term plans to expand into other merchandise categories, it is working to expand its offerings within those categories by seeking out up to 100 new vendors each month.
Despite the focus on the new site, Spreetail will continue to sell through other venues, including Amazon, Walmart, Target, Home Depot, Facebook and others, Thome said.
He said using both channels is a "key part of our long-term growth strategy."
That strategy for several years has been to get to $1 billion in annual revenue by 2023.
Spreetail no longer makes its revenue numbers public. It reported about $250 million in revenue in 2017 and based on its recent rate of growth likely would have hit $300 million or more last year.
In addition to revenue growth, the company has continued to grow its physical footprint. It just recently announced plans for a seventh distribution center that will open this summer in Pennsylvania.
Thome said that with the addition of that facility, which will take up more than 600,000 square feet, Spreetail will have more than 50 acres of space dedicated to fulfillment.
He said the company probably won't need to add office space this year after expanding its home office in Lincoln last year and also opening new offices in Omaha and Austin, Texas, but expansion probably will be on tap in 2020. That's the situation even though the company went from 20,000 square feet of office space to 100,000 last year.
However, it continues to add dozens of employees every year. Spreetail has about 650 employees and currently lists about 75 job openings on its website, including nearly 30 in Lincoln. Another of its goals was to hit 800 employees by 2023.
"We're pretty darn excited about what we're going to do in the next four years," Thome said.