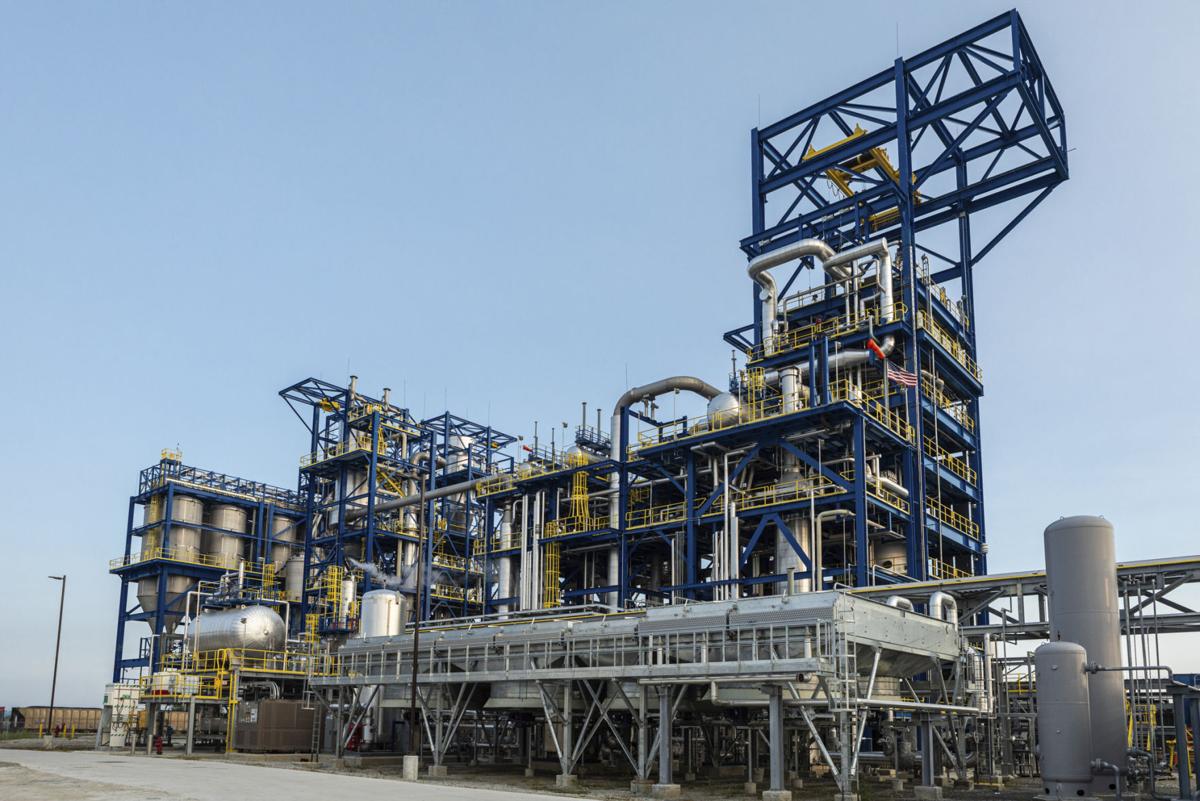 Monolith, the company that built a carbon black manufacturing plant near Hallam and is in the process of developing a second plant, plans to launch a hiring spree to support the expansion.
The company, which is headquartered in Lincoln, said it plans to hire 200 new employees over the next 18 months.
Many of the jobs are for highly skilled positions, including chemists and engineers, Monolith said, and are needed to support its expansion.
The company, which moved to the Lincoln area from California several years ago, opened a $100 million plant last year south of Sheldon Station with the capacity to produce about 14,000 tons annually of carbon black, a powdery substance that's used in tires, inks, plastics and other products.
It now plans to build a second carbon black plant to the north of the existing plant near Hallam, at a likely cost of $1 billion or more, that will have 12 times the production capacity.
As part of that expansion, the company also plans to build an anhydrous ammonia plant that will use the hydrogen produced in the carbon black manufacturing process and combine it with nitrogen to produce the liquid fertilizer that farmers use. That plant will have a capacity of about 275,000 metric tons annually.
"Producing clean materials like green hydrogen, clean carbon black and carbon-free ammonia in support of a sustainable energy future doesn't happen without some of the most talented and innovative minds in the business," Rob Hanson, Monolith's co-founder and chief executive officer, said in a news release. "At Monolith, we're passionate about creating a green world, but also creating a company culture that challenges employees to pursue their passions and then rewards them well for doing so."
Gov. Pete Ricketts said the announcement comes at "an exciting time for the state of Nebraska."
"High-paying clean energy jobs like those at Monolith play a critical role in our state's economic growth, and we're proud to see a Nebraska company at the forefront of innovative technology with global impact," he said in a statement.
Monolith is the second local company to announce major hiring plans in less than two months.
In July, Kawasaki announced plans to hire 550 employees over the next 18 months as part of a $200 million expansion to its Lincoln operations.
In July, the Lincoln Metropolitan Statistical Area had a 1.9% unemployment rate, its lowest rate since at least 1990.
PhotoFiles: Sheldon Station
There's a lot of buzz surrounding the Sheldon Station generating plant near Hallam and the announcement of a new partnership with Monolith Materials Inc. that will make Sheldon the nation's first hydrogen-burning power plant. But Sheldon's made history before, as Nebraska's first nuclear power plant, before it was decommissioned almost immediately and converted to burn coal.