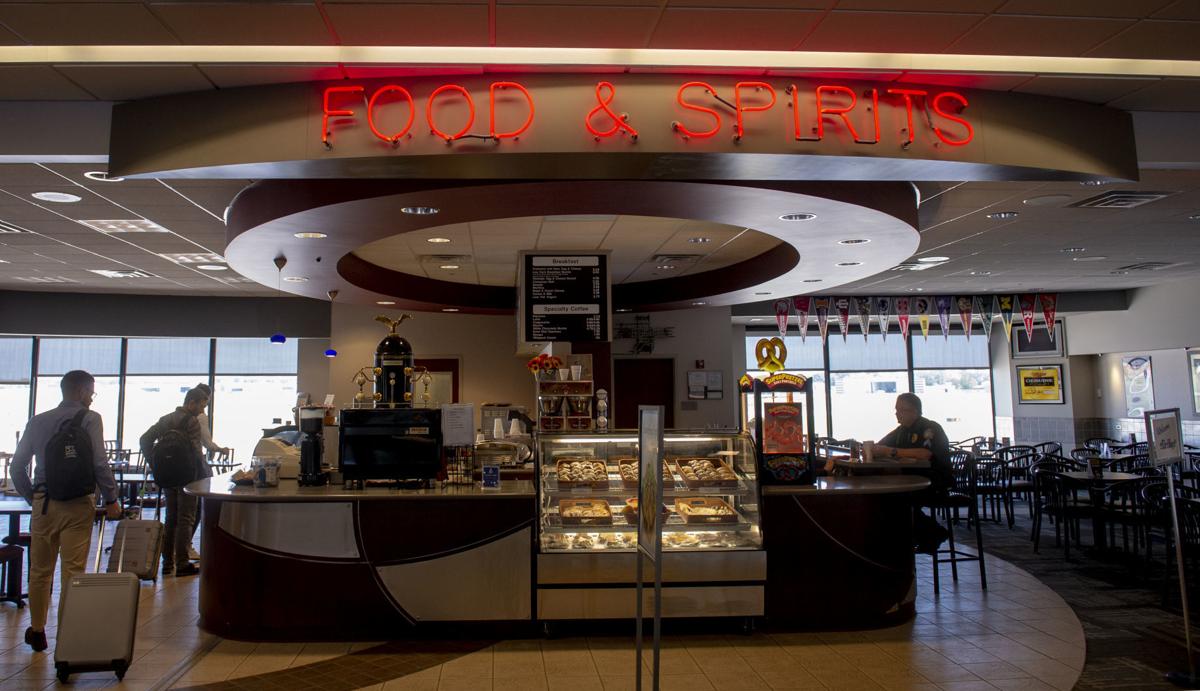 Some big changes will be coming soon to the food and beverage options at the Lincoln Airport.
The Airport Authority on Thursday voted to award a contract to Tailwind Concessions, a company that does food service in about two dozen small and mid-sized airports around the country.
Airport Executive Director David Haring said contract details still have to be worked out, but that Tailwind would likely take over operations sometime around Oct. 31, which is when the current contract with Air Host expires.
Air Host, which has run the restaurant at the airport for as long as anyone can remember, did not respond to a request for proposals the airport put out last month.
Haring said he was informed by Air Host's president that the terms of the RFP did not fit the company's business model.
Air Host has been receiving an annual subsidy of close to $100,000 from the airport for several years as it has failed to break even on operations.
Haring said one of the terms of the RFP was that no operating subsidy would be available.
That was fine with Tailwind, which put in a bid that promised a $54,000 payment to the airport in the first year of the contract, Haring said.
You have free articles remaining.
One other major aspect of the RFP was that the bidding company had to agree to make food and beverage service available at the gate areas, after passengers have gone through security.
That is not something offered at the Lincoln Airport and is an inconvenience for fliers.
Tailwind, which is based in Wilmington, North Carolina, narrowly beat out a bid from Oakwells, a company that operates facilities in a few small airports as well as in rail stations, hotels and hospitals.
Haring said he had never participated in an RFP where there was so little separation between bidders.
"We're excited to work with Tailwind," Haring said.
Tailwind operates in airports mostly in the Southeast, with a few in the Northeast and on the West Coast.
It has very little presence in the Midwest, with its closest location to Lincoln in Bloomington, Illinois.
Company officials declined to comment Thursday afternoon, saying they had not yet been officially notified of the Airport Authority's decision.
On its website, Tailwind said it specializes in regional airports and works closely with airport administrators and community groups to "enhance the concession experience and reflect the neighborhoods, people and geography of the area."