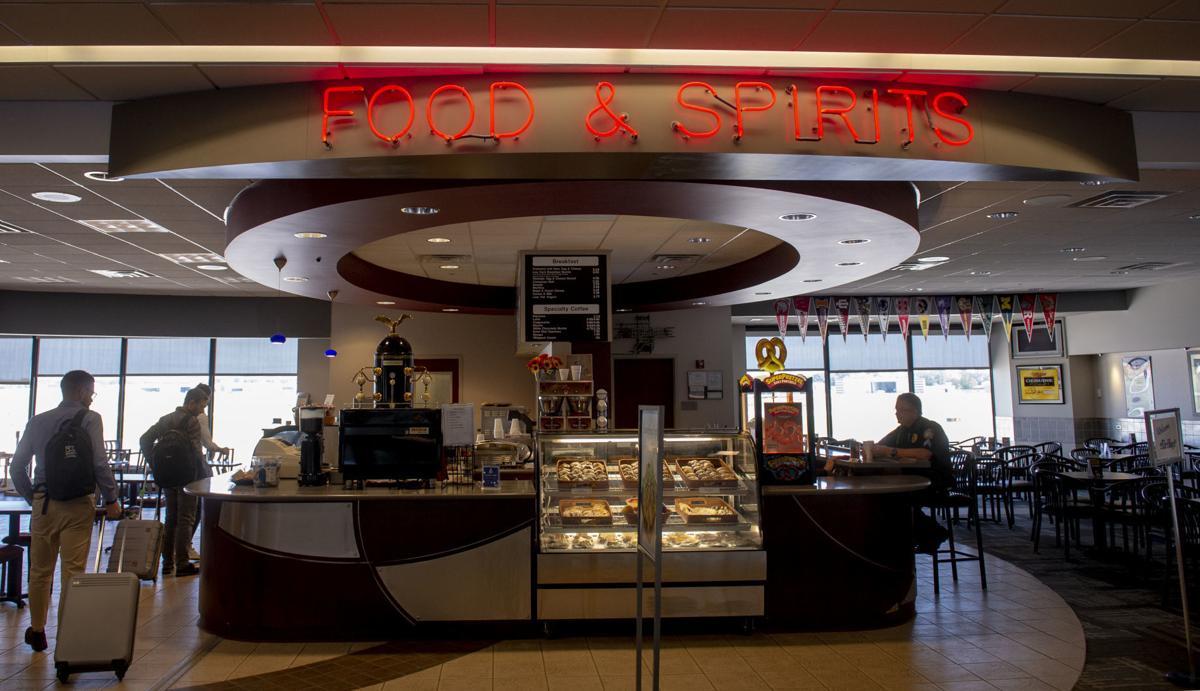 Travelers at the Lincoln Airport will soon get a perk they've never had before.
The airport's new concessions company, Tailwind Concessions, will start serving food and beverages in the gate areas, likely on either Wednesday or Thursday.
The offerings will include pizza, hot dogs, wraps and sandwiches, as well as pop, coffee and other beverages. Alcohol eventually will be served, likely before the end of the month.
Offering food and drink in the gate areas is something the airport has long wanted to do, but logistical issues have prevented it because items must go through security screening just like passengers and bags do.
Tailwind and the airport have worked out those issues, meaning people will soon be able to grab something to eat while waiting for their flights.
"I anticipate demand will be much greater inside the gates than outside," David Haring, the airport's executive director, said.
Food service in gate areas is something that's offered in virtually all larger airports and most smaller ones. The airports in Omaha and Kansas City have it, and Grand Island added it when its new passenger terminal opened in 2016.
You have free articles remaining.
Tailwind, which took over concessions operations at the Lincoln Airport on Nov. 1 said it's also something it offers at the two dozen or so small- and mid-sized airports it serves.
"Post-security is where the money's made," said Jeffrey Switzer, president of the Wilmington, North Carolina-based company.
Switzer said not having the service in Lincoln is a "glaring omission."
He said there will be pre-packaged "to go" items, and travelers also will be able to order items and have them delivered. Offerings will be similar in both gate areas, Switzer said.
The airport chose Tailwind earlier this year over another concessions company to replace Air Host, which had run concessions at the airport for decades.
Air Host had received an annual subsidy of close to $100,000 from the airport for several years, but Tailwind has promised not only to operate without a subsidy but also pay the airport more than $50,000 in its first year of operation.
Haring said that the transition has gone fairly smoothly so far.
"Overall, we've received positive reviews and feedback," he said.