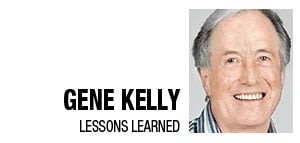 A little skepticism is just fine. Over the years, readers have told me of their reluctance to make contributions to IRAs, or to employer-sponsored 401(k)s or similar profit-sharing plans. "I need every dollar in my paycheck," is a typical comment.
A high level of concern: This type of skepticism often becomes the rationale to not begin saving.
It's clear that workers are worried about retirement. In its 2011 retirement confidence survey, the Employee Benefits Research Institute found that 50 percent of respondents were either "not too confident" or "not at all confident" they will be able to live comfortably in retirement. This is the highest level of concern in the survey's 21-year history.
Why all this pessimism? About 29 percent of those in the survey had less than $1,000 squirreled away for retirement or in investments. Among those who were making an effort to save, 56 percent had accumulated less than $25,000.
Capturing the match: The first step in becoming a disciplined saver is to grab every dollar your employer agrees to match. The employer's contribution might be a modest 50 cents on the dollar, as much as 6 percent of your income. However, some government workers in Lincoln can lock in an astounding two-for-one match.
You are a serious saver when the amount you're putting away -- in tax-deferred and taxable retirement accounts -- plus any employer match, reaches 15 percent of your income.
Need every dollar in your paycheck? When you save first -- by making monthly, automatic contributions to a retirement account -- you won't miss those small transfers.
At any age, go online to see whether you're saving enough, to handle estimated retirement expenses. One website with a comprehensive calculator is bankrate.com.
Still on cruise control: Even if you're mostly retired, like me, there's an important reason to keep saving -- and investing. You likely will live several decades in active retirement. A recent demographic study found that the 85-plus slice of the population is increasing faster than any other.
The bottom line: You don't hesitate to get a comprehensive annual physical exam. In the same way, calculating your net worth -- everything you own minus all debt -- based on Dec. 31 information, can give you a financial health snapshot. In comparing net worth, year to year, you'll be able to see whether assets have appreciated and how investments performed. You'll gain perspective. For example, are you putting more into savings? Did you pile up new debt? The long-range goal is a gradual growth in your net worth.
If you have a Lessons Learned topic to suggest, you can call Gene Kelly at 402-421-2861, write to him at 2611 Bretigne Circle, Lincoln, NE 68512, or email him at EKELLY1@neb.rr.com.