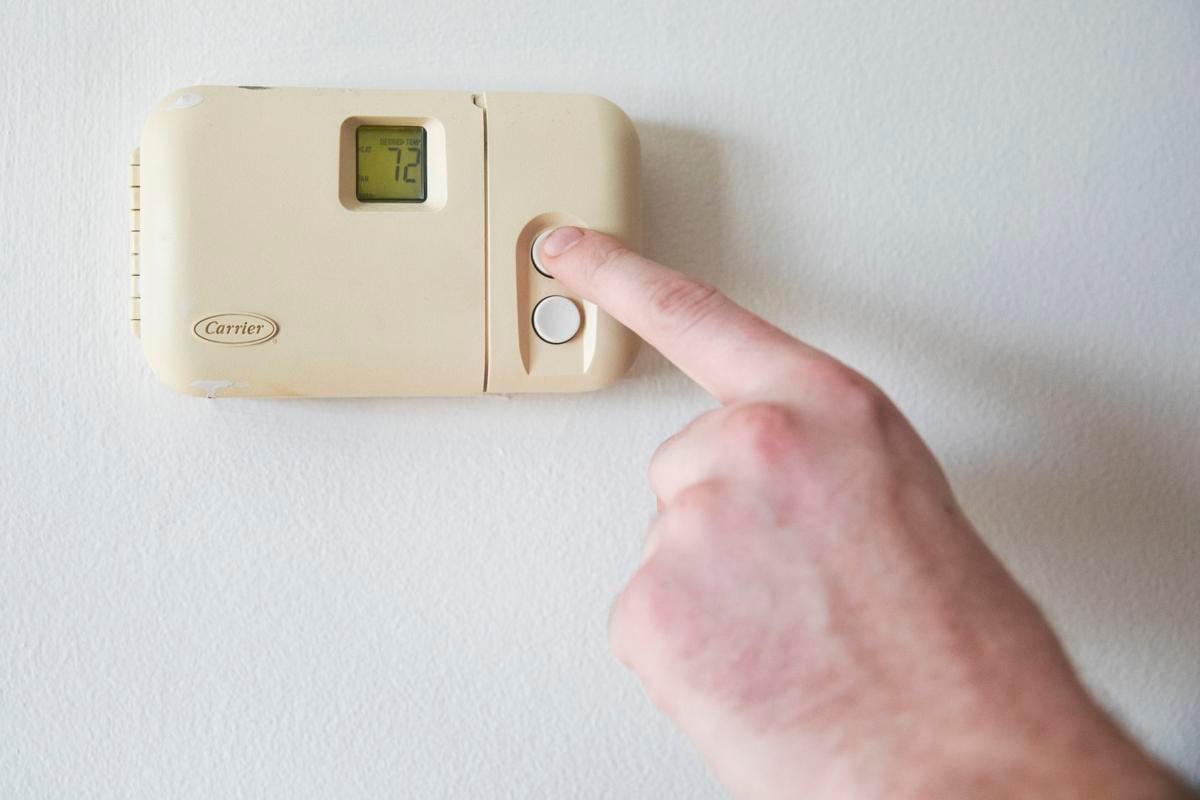 The bill will come due for this cold snap — literally.
Customers of Lincoln Electric System and Black Hills Energy are likely to see higher bills for February, but exactly how much higher is unclear.
The extremely cold weather that has engulfed much of the United States over the past week has led to soaring energy costs.
On Friday, spot natural gas prices soared to hundreds of dollars per million British thermal units, a huge spike for prices that are normally less than $10.
Electricity prices soared as high as $9,000 per megawatt hour in Texas on Tuesday, according to news reports.
Under Nebraska law, Black Hills is allowed to pass on the actual cost of the natural gas it buys to customers.
"The PSC regulates the cost for the delivery of gas; this stays the same regardless of the price of gas," said Deb Collins, a spokeswoman for the Nebraska Public Service Commission. "The cost of purchasing the gas itself (what the company pays for the delivery of gas) is a direct pass-through."
That means if Black Hills goes from paying $10 for each unit of natural gas to $20, it can pass on that $10 increase to its customers. The only customers exempt from those increases would be the ones who have signed up for its "fixed-price" option, which locks in a price in the fall.
It's not clear what kind of increases in prices Black Hills is experiencing right now.
Brandy Johnson, a local spokeswoman for the Rapid City, South Dakota-based company, said its gas supply team plans in advance for "abnormal demand" and price changes to try to minimize financial impacts to customers.
But, "the current polar event has caused the largest natural gas price increases in the last 20 years."
Unlike Black Hills, Lincoln Electric System does not have the authority to automatically pass on increased power costs to customers.
President and CEO Kevin Wailes said the city-owned utility would have to seek a rate increase after the fact and get it approved by both its own board and the City Council.
Wailes said LES has had to deal with energy prices that are "basically changing every 5 seconds," but he said he's fairly confident that cost increases will be moderate.
Because the utility is still generating more energy than it needs, it is able to hedge its costs, he said. While it might have to buy pricey natural gas to power a plant, it can also sell its excess power at higher market rates.
"It shouldn't have a significant impact on prices," he said.
That, of course, doesn't mean customers won't see higher bills.
Even if prices don't increase much, energy use is way up, meaning people will likely pay more because they are using more energy.
LES set a winter peak demand record Friday, then broke it Sunday and again Monday.
Daily electricity use was higher on 11 of the first 14 days of February this year compared with the same period last year.