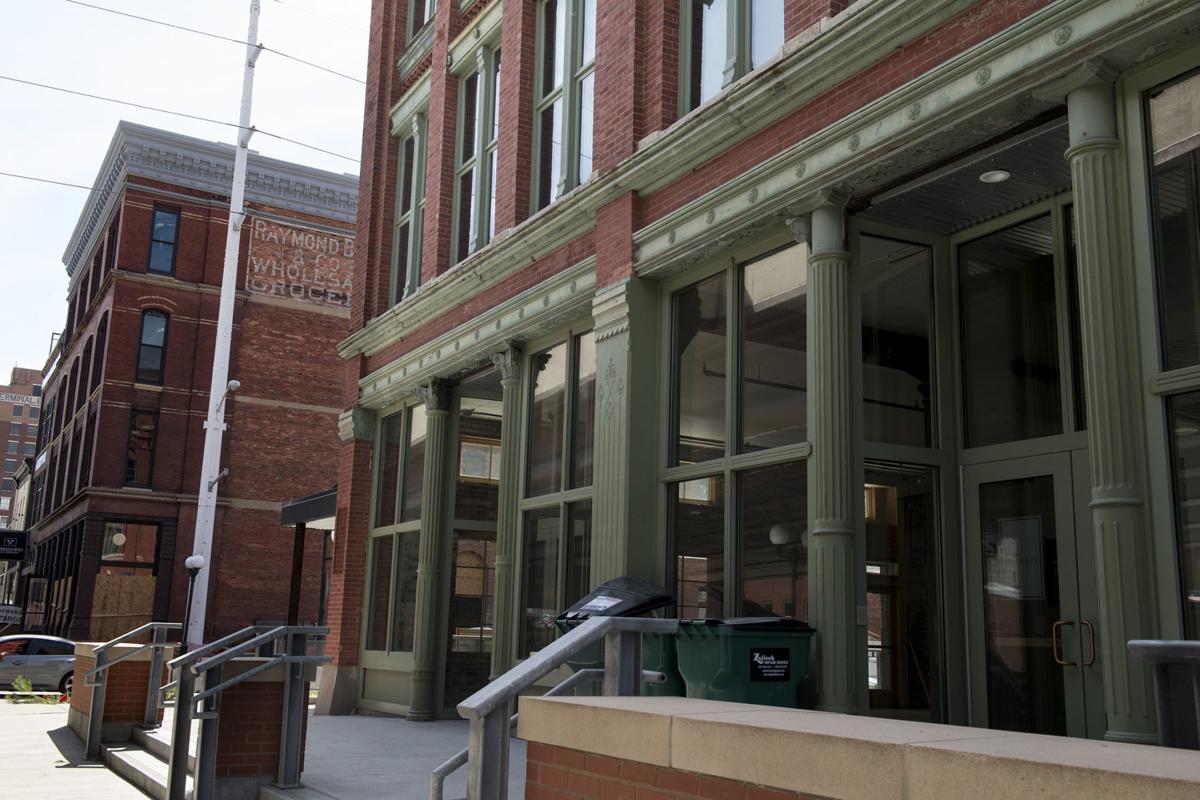 One of the most important tenets of real estate is that "rooftops bring retail."
That usually means new housing subdivisions with hundreds or thousands of homes will attract services for those residents.
But it can work on a small scale as well, something that is evidenced by what's going on at Eighth and O streets.
Lincoln construction firm BIC has renovated two 1880s-era buildings at the corner and is seeing great success.
Craig Gies, a partner in the business, said the Schwarz Paper building at 747 O St. is nearly full. There is only one condo left for sale and there potentially is only one commercial space left as well.
Digital marketing firm BCom Solutions now has its offices in the building, and Gies said an insurance agent also plans to open an office there.
Across the street, at the Raymond Brothers building at 801 O St., work is still going on, but there already has been a lot of activity.
Gies said one-third of the condos are occupied and another third have been sold.
The big news is the tenant that will be taking up most of the commercial space.
Gies said a Korean steakhouse called Kor will be opening there sometime in the fall, likely in September.
"It won't make the first football game, but it won't be too far behind," he said.
Kor is a project by Sunseo Omega 3, a Korean company that opened a U.S. office last year at Nebraska Innovation Campus.
You have free articles remaining.
Sunseo Omega 3 is known as Green Grass Co. in South Korea, where it supplies a balanced feed mixture of omega-3 and omega-6 to hundreds of thousands of hogs and dairy cows.
Gies said the restaurant at the Raymond Brothers building will be a place where Sunseo Omega 3 can showcase the process it uses to produce beef.
"We think it's really going to be nice," he said.
BIC's work on the two buildings seems to have sparked a mini-boom in the area, as several other businesses either have moved in or plan to soon.
Just next door to the east of the Raymond Brothers building, Tomahawks Axe Throwing moved in in February. An escape room business is planning to open on the second floor at 815 O St.
Next door to the Schwarz Building, some local partners are planning to resurrect the Occidental Saloon at 735 O St., where it operated more than 100 years ago.
The space, which most recently hosted Fringe & Tassel, will actually be host to two drinking establishments. The Occidental will be in back of the very deep space. The front will be home to Kate Martin, which will serve custom cocktails. It is named after the woman who ran the St. Charles Hotel for many years.
That hotel was in the building next door to the west, and the first-floor space there is occupied by another new business, Wax Buffalo Pure Soy Candle Co., which opened in May.
The Schwarz and Raymond Brothers buildings received more than $1.7 million combined in tax-increment financing from the city, which helped supplement the more than $10 million BIC spent to renovate the properties.
Hallie Salem with the city's Urban Development Department said that investment accomplished a number of goals, including replacing windows, preserving facades, adding more than 35 housing units and providing a "grand south entrance from Eighth Street" into the Haymarket.
"Furthermore, these residential projects, along with Canopy Row and the continued redevelopment of the blocks south of the arena, are encouraging additional investment in (the) Haymarket south of N Street, including public investment in a future park and right-of-way improvements," she said in an email.
Salem said the city already has held a kickoff meeting with staff to begin collecting data for parking, street and streetscape improvements to "Haymarket South," and she said public meetings are scheduled for August.
Lincoln restaurants that have opened in the past year