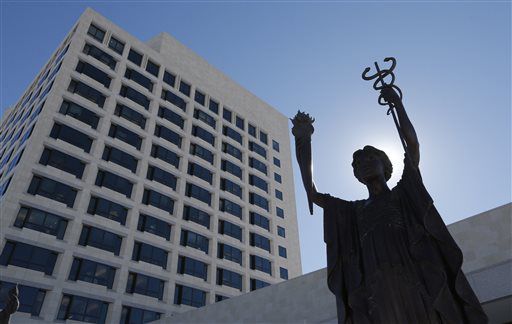 Nebraska, like much of the nation, is a tale of two cities, officials from the Federal Reserve said Thursday night.
Lincoln and Omaha have low unemployment rates, strong job and wage growth, and robust housing markets. But many cities and towns in the rest of the state are not doing as well, largely because of prolonged low commodity prices.
Lincoln, in particular, is doing exceptionally well, said Nathan Kaufmann, Omaha Branch executive of the Federal Reserve Bank of Kansas City.
Unemployment is at 2.5 percent and home prices have increased $40,000 over the past five years, an average of 5 percent a year, he said.
"When you look at a snapshot of Lincoln's economy, it's doing quite well," Kaufmann said.
But there are concerns in the rest of the state.
In the last two quarters of 2017, Nebraska's gross domestic product actually declined compared with the same period a year ago. And in the past two years, economic growth in the state has "been just barely positive," Kaufmann said, while the nation as a whole has grown at about 2 percent a year on average.
You have free articles remaining.
The economic weakness in Nebraska and other states in the Kansas City Fed's region has largely been driven by low commodity prices over the past four or five years, which have been driven by production outstripping demand.
Kaufmann said that, unfortunately, the long-term trend over the next decade is for continued low commodity prices. The good news, at least so far, is that the low prices have not led to significant economic problems, such as plunging land prices and farmer bankruptcies.
Kaufmann spoke as part of a Lincoln Economic Forum at Nebraska Innovation Campus.
Also in attendance was Kaufmann's boss, Kansas City Fed President and CEO Esther George.
George spoke mostly about macroeconomic trends in the national economy, which she said are generally positive.
She said the economy is generally considered to be at full employment, meaning virtually everyone who wants a job has one, while inflation has remained just below the Fed's target of 2 percent annually.
With those kinds of conditions, George said, the Fed Fund Rate would be at around 3 percent. Currently it's at 1.5 percent.
"We're not at normal interest rates," she said.
She said she and her colleagues have generally agreed that there should be three rate increases this year, although that number could increase if inflation starts to accelerate.