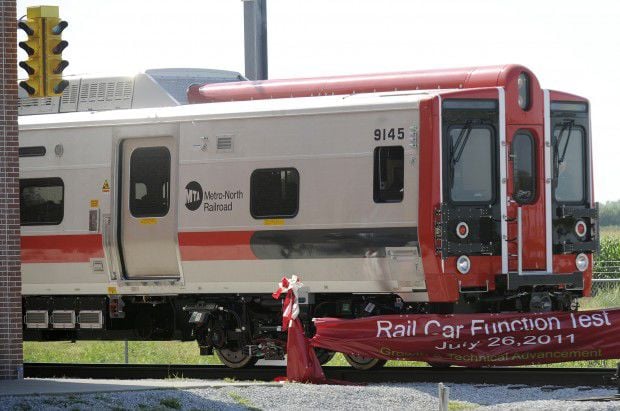 Kawasaki will not shutter its rail car unit, but it will change the way it does business.
Kawasaki Heavy Industries, the Japan-based parent company of Kawasaki Rail Car Inc., released its rail car restructuring plans along with its financial results late Wednesday night.
The company did not provide any comment on its plans, but a management overview report included with its financial results said it will emphasize "quality over quantity" in its rail car operations.
In the U.S., that is likely to mean focusing on producing rail cars for New York-area transportation agencies.
Kawasaki has a rail car plant in Lincoln where it builds cars for U.S. projects. The plant employs around 600 people out of a total Kawasaki workforce in the city of about 2,000. It also has a facility in Yonkers, New York, that does some assembly and testing of cars.
Most of the work Kawasaki has done in the U.S. has been for the Metropolitan Transportation Authority and Port Authority of New York and New Jersey.
It currently has two active contracts with the MTA, one for the Long Island Rail Road that is in production and should be complete by the end of next year, and a much larger contract for the New York City subway system that will start this year and be completed in the summer of 2023.
You have free articles remaining.
Kawasaki also has a small contract with the Port Authority that is scheduled to start next year.
Its one contract that is not for the New York metro area, an $833 million contract with the Washington Metropolitan Area Transit Authority, has been problematic.
Last year, Kawasaki had to fix wire-crimping defects in more than 500 of the cars that had already been put into service, which cost the company several million dollars and was one of the issues Kawasaki Heavy Industries identified as leading to a $78 million loss in its division that makes rail cars in the first half of its fiscal year. For the full year, the division lost nearly $123 million, the company reported Wednesday.
In October, Kawasaki Heavy Industries President Yoshinori Kanehana said he would lead a restructuring committee and mentioned that one option was to exit the business altogether.
Instead, it appears the company will narrow its focus in the U.S. market. Kawasaki has chosen not to bid on a project to provide another 800 cars to the Washington Metro system.
Kawasaki said it also will focus on strengthening its project management and reforming its quality management system, although it did not provide any details on how it will do that.
Jason Hellbusch, director of administration for the Lincoln plant, said in a statement that it has been working closely with its parent company to "strengthen our business model."
"We will continue to focus on project management and quality to successfully provide products to our customers. Kawasaki Heavy Industries will continue to provide all necessary resources and support necessary to accomplish our goals," he said.
Hellbusch said the Lincoln plant should see only "positive effects" from the restructuring process.