Nick Cusick met Elmer Wessel on his first day of junior year at Pius X High School.
Cusick had just moved to Lincoln from Fremont, and Wessel was the first friend he made.
Little did the two know that not only was it the start of a lifelong friendship, but it would also lead to a four-decade business partnership.
A few years later, after Wessel had gone to Southeast Community College in Milford and Cusick had gone to the University of Nebraska-Lincoln, the two decided to go into business together, forming Industrial Machine Specialties in the garage of Wessel's parents in 1974.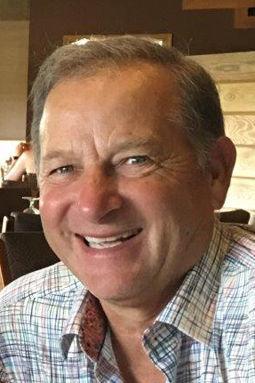 The company did custom industrial manufacturing and quickly assembled a roster of clients including Kawasaki, Square D and Goodyear.
The partnership led to several other companies -- Bison Inc., SignCo and SourceOne, to name a few -- all of them part of a holding company called IMSCorp.
The two were business partners for nearly 40 years before splitting up the companies and going their separate ways in 2014.
Wessel died Monday after a long battle with cancer. He was 68.
You have free articles remaining.
Cusick said the two worked so well together and were so successful because they had complementary skills.
Wessel had the technical know-how and didn't believe there was a problem he couldn't solve.
Cusick, on the other hand, had the business and marketing acumen.
The two, he said, were "yin and yang to each other."
"He'd come to me with an idea and say, 'Nick, do you think we can sell this?'" Cusick said.
An example of that: The company had a softball team, and when the person who brought all the equipment to games was gone for a couple of weeks, Wessel took over the duties.
Cusick said Wessel didn't like the fact that the equipment scattered all over his trunk and got it dirty, so he came up with an idea for a metal equipment caddy.
That was essentially the product that launched Bison Inc. in 1985, Cusick said.
The two remained friends after ending their business relationship, and Cusick said he had lunch with Wessel just about a week before his death.
Wessel's survivors include his wife, Pam; daughter, Erica; son, Tim; and stepson, Mike.
A rosary is scheduled for 7 p.m. Friday at Butherus, Maser & Love Funeral Home, 4040 A St. Funeral services are 10:30 a.m. Saturday at St. Peter's Catholic Church, 4500 Duxhall Drive.