David Graff works remotely these days, as do the hundreds who call Hudl's high-tech headquarters in the Haymarket their workplace.
The coronavirus has thrown the brakes on virtually every business -- near and far.
However, Hudl prides itself on the fact that its workforce has no particular place -- no offices, no cubicles and no assigned desks -- to conduct business each day, which might allow it to better handle the rigors of working remotely.
But Graff is eager to get everyone back.
"We can't wait to get back there," said Hudl's CEO. "We can't wait to eat a meal on the seventh floor. But we're going to do it in a responsible way."
The reopening of the world is underway and that excites Graff. Each day he sees another indicator that sports -- the vehicle for Hudl's success -- is on the road to return.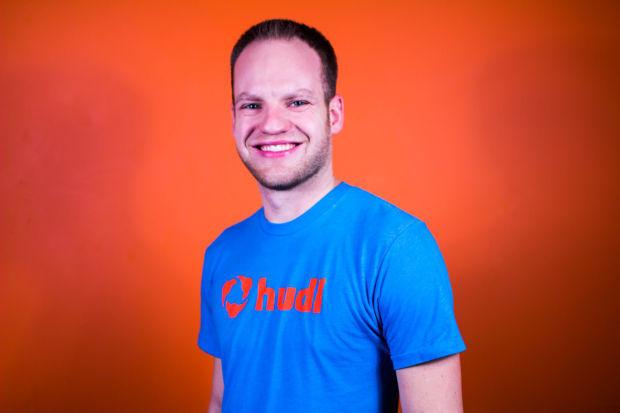 Consider that its product is currently used by more than 6 million coaches and athletes in 139 countries. It cut its teeth with high school football but has expanded to dozens of other sports.
"It's scary to see business get disrupted in terms of games not happening," Graff said. "But everyday, some new news comes and it's exciting." 
On Wednesday, the NCAA announced that student-athletes can return to campus for workouts in June, an indicator that things are moving toward sports seasons in the fall.
Meanwhile, work also came out that practice can begin June 1 in Iowa for the high school baseball and softball seasons, which will begin two weeks later.
Nebraska Gov. Pete Ricketts presented similar directed health measures on Thursday, allowing several non-contact summer club sports to begin next month.
Those updates directly effect Hudl, which now oversees a platform that includes more than three dozen sports.
"When we see positive signs, it's exciting," said Graff, who announced Thursday that Hudl had received funding from Bain Capital Tech Opportunities.
There have been other positive signs. At a time when sports worldwide have been shut down for more than two months, Graff said there has been a 30% increase in highlight videos watched.
"That 30% uptick is huge," he said.
The shutdown has curtailed travel and college recruiting. Without the ability to visit with student-athletes, college coaches have spent a lot more time watching video clips on Hudl's platforms.
"It's actually showcasing the athletes more," Graff said.
As professional soccer, another of Hudl's markets, waited to resume -- the German League played last week inside empty stadiums and others are slated to reopen this summer -- clubs did a lot of online scouting by using Hudl's platform.
"The soccer clubs are analyzing more players, trying to find hidden gems," he said. "Teams are digging deeper into their video."
So, what is the future of sports, both short and long term?
"We've wondered that, too," Graff said. "We've wondered what it might look like. We know the world is going to change as we come out of this pandemic. Sports is going to change, too.
"There might not be fans in the stands and there might be less travel. It's going to be interesting."