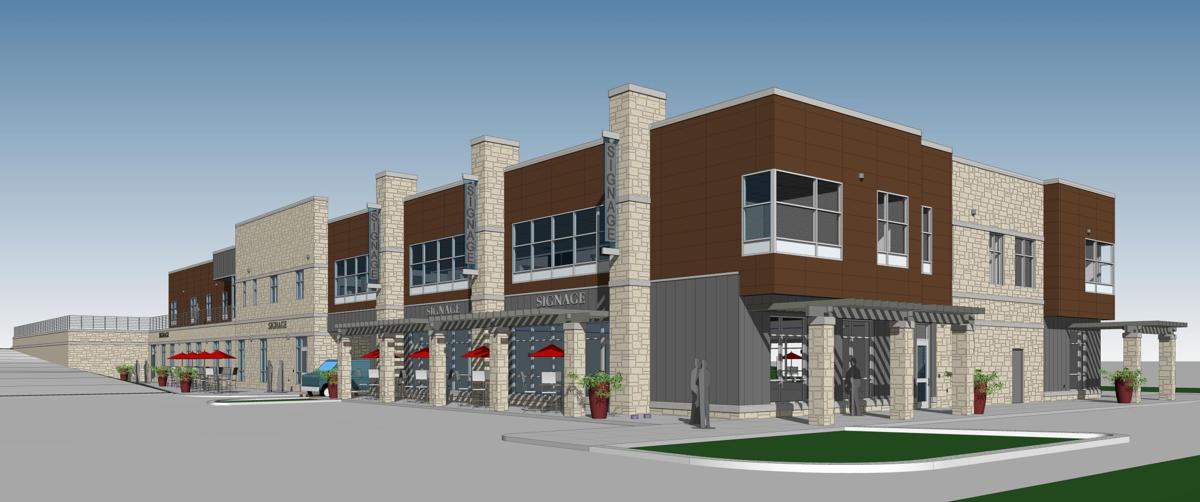 HomeServices of Nebraska plans to consolidate all of its nonresidential real estate options into a new location.
The company held a groundbreaking Wednesday for a new building at 7811 Pioneers Blvd. Gene Brake, CEO of HomeServices of Nebraska, said the company will lease the second floor of the two-story, 32,000-square-foot building.
Construction will start right away, and Brake said he hopes to have the office open by Dec. 1 of next year.
You have free articles remaining.
Manzitto Construction, which will build and own the building, is in negotiation with local food and retail vendors for the lower level, broker and developer Amy Olson said.
The upper-level space will host all of HomeServices' administration, information technology, human resources, marketing and other support employees. It also will be the home of Nebraska Land Title & Abstract, the local HomeServices lending operation, the Larabee School of Real Estate and the commercial real estate operation.
The company, which is a Berkshire Hathaway affiliate, also owns Home Real Estate and Woods Bros Realty. Those companies will remain in their existing offices.
Brake said the new office will house approximately 85 employees who are spread out in two offices right now: one near 40th Street and Normal Boulevard and the other near 84th Street and Pioneers Boulevard.
The new space will offer "a lot of economy of space and scale," Brake said.