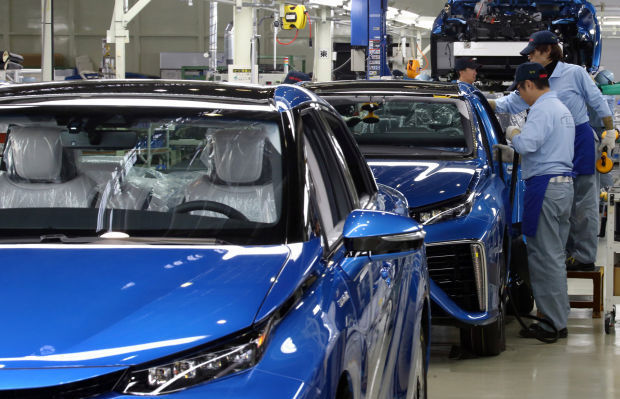 Hexagon Composites on Tuesday announced one of the largest deals in its history.
The Norwegian company that owns Hexagon Lincoln said it will be the supplier of compressed hydrogen fuel tanks for hydrogen fuel cell electric vehicles that will be manufactured by an unnamed automotive company.
Hexagon said production of the vehicles could start as early as 2020 and is expected to run for at least five years.
The company placed a value on the contract of between $120 million and $150 million, which would be its largest hydrogen contract to date by far and likely one of the largest the company has ever received.
Hexagon's hydrogen business unit is based in Lincoln, and the Lincoln plant will share in engineering and production operations for the new fuel tanks, said Rick Rashilla, vice president of the unit. However, work also will be done at facilities in Ohio and in Kassel, Germany, Rashilla said.
He declined to offer any more details.
Toyota last month announced that it will be setting up factories in Japan in 2020 to mass produce components, including fuel tanks, for hydrogen fuel cell vehicles.