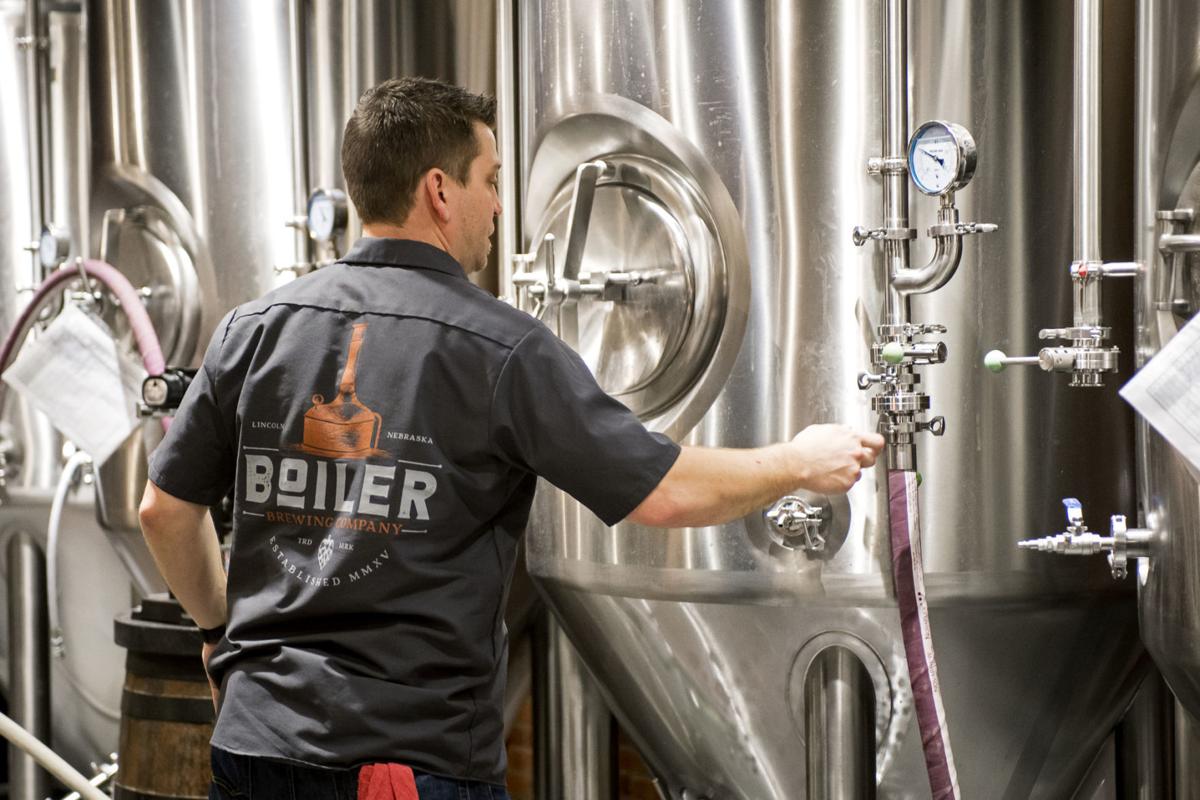 At the recent Strange Brew Festival in Reno, Nevada, you could find beers brewed with steak, onion, macaroni, pickle and garlic bread flavors.
You aren't likely to find any of those in locally brewed craft beers, but there are plenty of concoctions that might qualify as weird.
Boiler Brewing has brewed beers with chocolate, peanut butter, marshmallow and chipotle peppers, to name a few exotic ingredients.
"We're all for pushing the boundary of what is possible with beer and all the flavors it is capable of expressing," said Thad Aerts, taproom manager of the brewery in the basement of the Grand Manse at 10th and P streets.
Jeff Hanson, head brewer at Green Flash Brewing near 17th and P streets, said he likes to experiment with limited-edition beers, and ingredients that have been used recently to brew beers in Lincoln include smoked cinnamon, passion fruit, blood orange, blackberry and hibiscus.
"It's undeniable that craft beer consumers, as a whole, desire unique beer experiences, which definitely includes seeking out beers crafted with notably unconventional ingredients," Hanson said.
Zipline Brewing is a bit more conventional, focusing on making "well-crafted, approachable beers with great traditional ingredients that produce superior drinkability," said co-founder Tom Wilmoth.
That said, Zipline occasionally likes to walk on the wild side.
You have free articles remaining.
"We take this concept to the extreme in our Cask Program, experimenting with exotic ingredients in small batches, and releasing these only in our taprooms," Wilmoth said of the brewery, which in addition to its production facility near U.S. 77 and West O Street has a beer hall at Village Gardens near 56th Street and Pine Lake Road, as well as one in Omaha.
Wilmoth said examples of "extreme" brews include Gummi Bear IPA and Oreo Cookie Stout.
Not everybody thinks the "weird beer" craze is such a good thing, though.
Sam Riggins, who owns Cosmic Eye Brewing, the city's newest brewery near 70th and O streets, said that while it can be fun to brew such beers, "too many breweries are relying on goofy ingredients to get attention and not focusing on a quality product."
"A lot of these beers are fun to taste at a festival or a bottle share, but I doubt too many folks are going to spend their money on a six-pack," he said.
The number of craft breweries in the U.S. and Nebraska has nearly doubled in the past five years, so that means the number of weird beers has proliferated, but that also means more choices for more mainstream beers, too.
"The world is a big place and there is room for it all," Boiler Brewing's Aerts said. "There is literally something for everyone with so many different styles and flavors to choose from."