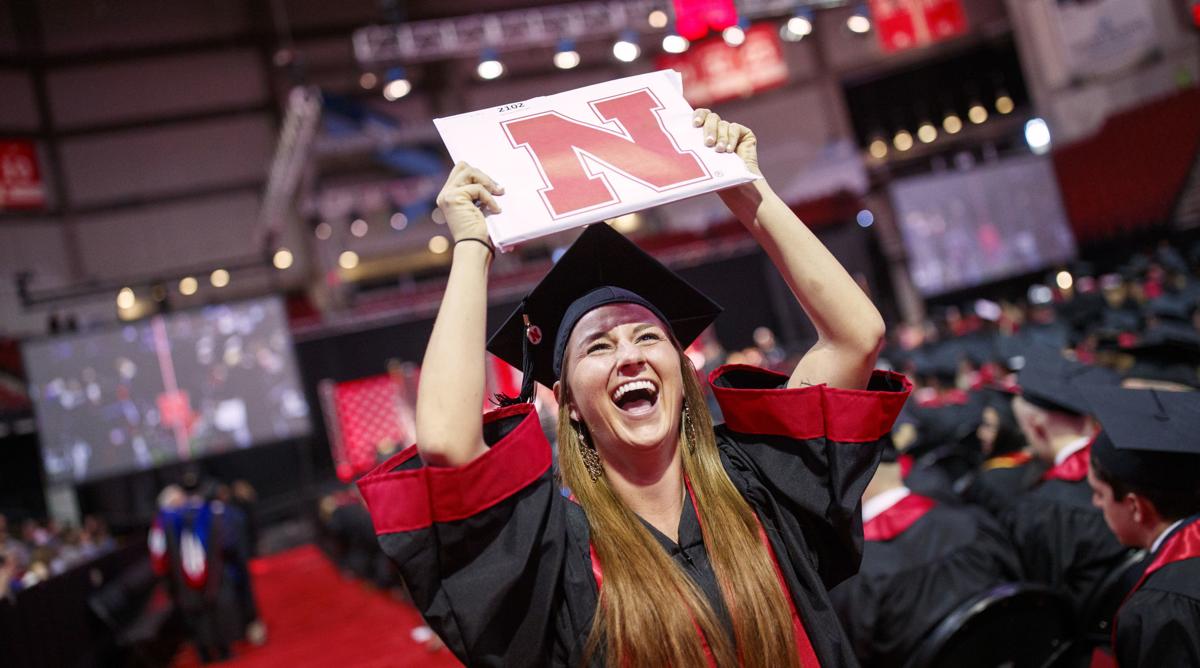 It's a busy weekend for businesses in downtown Lincoln.
On top of a record-breaking number of University of Nebraska-Lincoln graduates and their families heading to one of the two commencement ceremonies at Pinnacle Bank Arena, Saturday's event schedule included hundreds participating in the Lincoln Heart Walk at Haymarket Park, opening day for the Haymarket Farmers' Market and preparations for Sunday's Lincoln Marathon.
Did you keep track of all that?
Following the morning commencement ceremony, Licorice International manager Erin Burianek said she saw double the amount of people browsing through the store as compared to the usual Saturday afternoon crowd
"Students are out showing their parents around the Haymarket and they bring them in here to show what it has to offer," she said. "And we're pretty much right where the Farmers Market is happening, and those people are always interested in checking us out, so we get a lot of people coming in."
While the foot traffic is great, Burianek said her store suffers when the only thing on the calendar is a big sporting event.
"Football games are just awful for us. People don't even come in just to look because they can't take stuff into the stadium or the arena," she said.
You have free articles remaining.
While Saturday's steady stream of visitors looking for a bite to eat was good for restaurants in the Haymarket and across downtown, some of the area's smaller businesses likely lost some of their usual customer base.
"I'd say my business is down at least two-thirds from what it usually is on a Saturday afternoon," said Steve Blazek, owner of Bin 105, a wine store on Eighth St.
Blazek attributed the drop in business to people being more interested in sitting down at a restaurant for a meal than drinking a glass of wine, but the lack of available parking on a big event day is always a significant issue.
"There's just nowhere near me for them to park their cars. It's all filled before they get here," he said. "And around this time people are looking more to get a burger and get to where they need to go, I get it."
He's not alone in thinking that, either. Other businesses in the area noted that some of their usual weekend customers choose to stay home when there's more hustle and bustle downtown. 
"We've had plenty of people coming in asking us questions worried that they're going to get towed or ticketed," said Dan Swanson, of the Canopy Street Market. "I think it's absurd that the parking meters are charging during graduation ceremonies, even if it is still Saturday."
Blazek said there's a silver lining in seeing old customers coming in.
"I get people who came here maybe three years ago when their kid was touring UNL or something, and now they have an excuse to stop back in," he said.