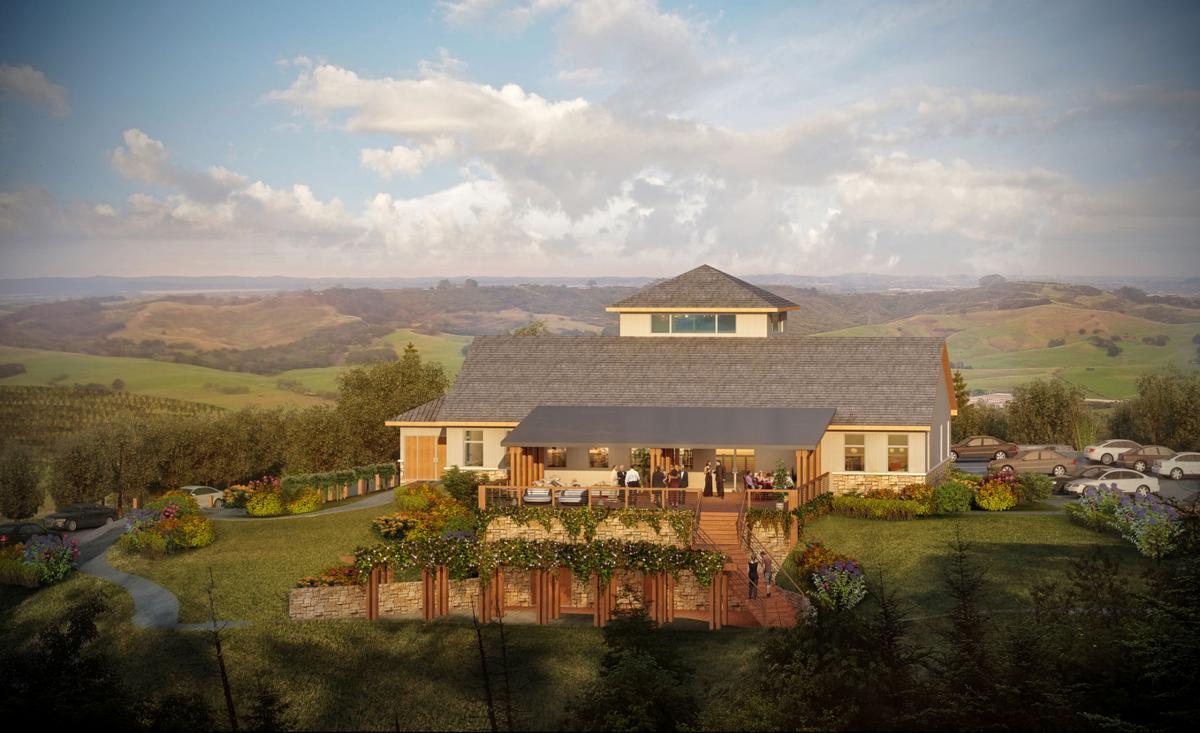 The company is building a new building at its vineyard and winery west of Palmyra to host events. It also has plans to expand its tasting room in Ashland.
Mike Murman, who helps run the winery and vineyard with his three sons, said construction on the event building started last year. It should be completed no later than the end of June and it already has events booked for August.
The building, which will accommodate 300 people, is being built on a hill overlooking the vineyard and winery. It has a large patio and a lower level that will be used for barrel storage and storage of finished wines.
Murman said there were a couple of reasons the company decided to build the $1 million-plus event center.
It has a number of events, including its "Fermented Fridays" every other week during the summer, which often draw 300 or more people. Right now, such events have to be outside or under a tent, which means they can only be held during the warmer months and not when there is inclement weather.
Murman said the addition of the event center would allow the business to have events in three seasons instead of just one.
Another reason Glacial Till decided to build is that many other regional event venues are full, with events booked a year or more in advance.
You have free articles remaining.
Murman said the building will not only allow the business to have more and bigger events of its own, it also will create an additional revenue stream.
"We decided it would be a good complement to our business," he said.
One current complement to the winery and vineyard is a tasting room in downtown Ashland.
Glacial Till bought a building next to the building that houses its tasting room, and Murman said plans are to possibly extend both buildings both horizontally and vertically to double the tasting room space.
The tasting room has been open for five years, and the first three years,  sales doubled each year, he said. Sales have continued growing about 50 percent a year over the last two years, Murman said, and are expected to continue to grow.
"The Ashland location has been a pleasant surprise," he said.
Murman said the expansion in Ashland will accommodate increased sales growth as well as giving the business a second large location to host events.
He said the two expansion projects should add about 10 mostly part-time jobs over the next year. The two locations combined currently have six full-timers and about 10 part-timers.
Glacial Till is not stopping with those two projects, however.
Murman and his sons also are minority investors in a new restaurant called The Market House that's scheduled to open soon in Omaha's Old Market. The restaurant will feature locally sourced products, including several of Glacial Till's wines.