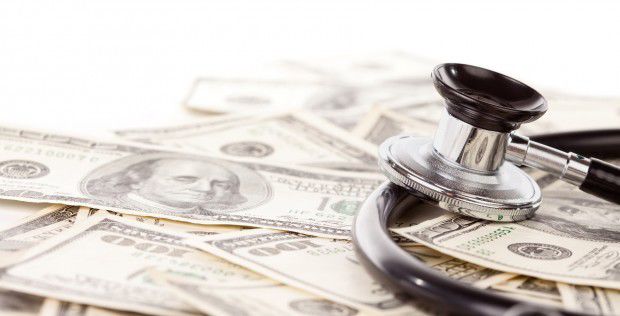 Four insurers have indicated their intention to sell health insurance to those in Nebraska who don't have it in their workplaces.
Nebraska Gov. Dave Heineman chose to have the federal government run the state insurance exchange under the Affordable Care Act, now being referred to by regulators as the "federally facilitated marketplace."
The companies are Blue Cross and Blue Shield of Nebraska, which already has the biggest share of the state's health insurance market; Coventry Health Care of Bethesda, Md., which already competes in Nebraska; CoOportunity, the cooperative health care provider in Iowa and Nebraska that was created with financing from the federal government; and Health Alliance Midwest Inc., a managed care company from Urbana, Ill.
The companies have filed their intentions and proposed rates, forms and plans, which are being reviewed by the Nebraska Department of Insurance in conjunction with the federal government for compliance, said Bruce Ramge, insurance director.
"The department will need to work with the federal government and the companies that have filed to assure that forms and rates that have been filed are in the proper format and have any corrections required by all parties completed before they are posted on the NDOI website," Ramge said in an email. This process should be complete by the end of August, and the forms and rates then will be available to the public on the website, he said.
In September, the companies will obtain final approval from the U.S. Department of Health and Human Services, by way of a contract, he said, presuming they all persist in their interest.
Prominent in its absence is UnitedHealth Group, which has the second-largest share of group health insurance in Nebraska. UnitedHealth did not respond to an email requesting an explanation. 
Starting in October, people who don't have health insurance through their workplaces may start shopping to buy health insurance in the new marketplace or other commercial channels.  Many, depending on their income, can get tax credits and cost-sharing options to help pay for it, if they buy it in the marketplace.
Next year, people who don't have health insurance can be penalized through the income tax system.
Six community health centers, including the People's Health Center in Lincoln, are supposed to help the uninsured enroll in health insurance.  Health centers are supposed to help consumers understand their coverage options, determine their eligibility and enroll in new health insurance options.
In addition, Community Action of Nebraska has been awarded a grant from the U.S. Department of Health and Human Services to pay for a statewide network of Marketplace Navigators to assist families and individuals enrolling in health insurance under the Affordable Care Act. The grant provides for 10 full-time positions across the state and the training of 62 certified Navigators.
Community Action of Nebraska is the network of the nine Community Action agencies serving all 93 counties in Nebraska.