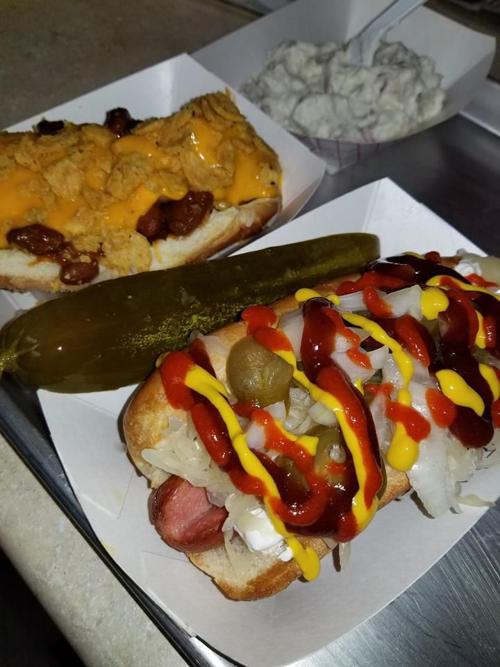 Marcus Pierson spent time looking for a good hot dog before deciding to open his own place.
You have free articles remaining.
Fly DogZ, which opened March 20 in a strip mall at 3111 O St., features hot dogs priced by size and labeled with an airline theme (Coach, Business Class and First Class).
Pierson, who moved to Lincoln from Colorado, is majority owner and operator, with help from his wife, Maura Hammond, and family and business partners. The business will cater special events.
Fly DogZ is open for lunch, 11 a.m. to 2 p.m., and reopens for dinner at 5 p.m. It's a late-night option on weekends with hours extending until 2 a.m. Fly DogZ is closed Sunday. Delivery is available.