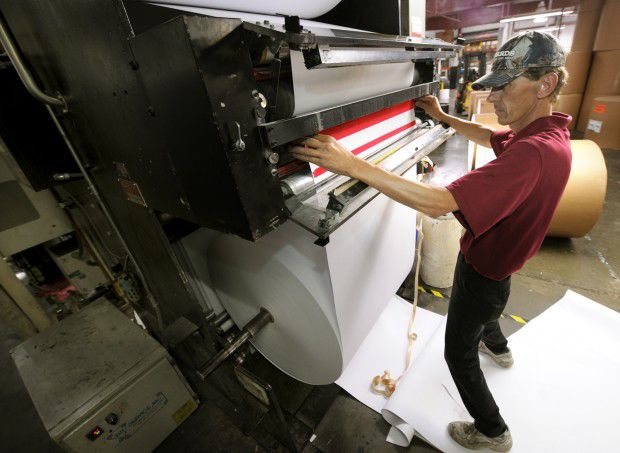 Firespring on Tuesday announced a deal with Midstates Inc. of Aberdeen, South Dakota, to acquire Jacob North Print & Media Solutions and A to Z Printing, both located in Lincoln, effective Oct. 1.
Terms of the deal were not disclosed.
Jay Wilkinson, Firespring founder and CEO, said the opportunity to bring the two companies into Firespring made sense. "Jacob North is a well-respected name in the printing business, especially in Nebraska," Wilkinson said in a news release. "The additional capabilities and experience gained through this acquisition will help Firespring continue to grow."
Jacob North has focused on commercial printing, mailing and cross-media marketing, while A to Z Printing has provided quick printing services.
You have free articles remaining.
Justin Feickert, vice president of sales and marketing for Midstates, Inc. said customers of the two companies won't notice any major changes. "Firespring is known for its excellent customer service, and we're confident this transition will be seamless," Feickert said in a news release. "In addition, Firespring can provide integrated creative, website and Cloud IT solutions for our existing clients."
Jacob North was founded in 1888 and operated for more than 120 years before falling on hard times during the Great Recession. It declared bankruptcy in 2013, and Midstates bought it in a bankruptcy auction for a little more than $1.6 million. Midstates bought A to Z Printing in 2014.
Kevin Thomas, president of print for Firespring, said about 20 Jacob North and A to Z Printing employees will join Firespring, while several others will transition to positions with Midstates.
Thomas said Midstates made a strategic investment in its main operations in Aberdeen to increase capacity, which presented the opportunity to divest the Jacob North and A to Z operations.
Firespring, which started out as a digital marketing company serving mostly non-profits, has been on a buying spree in the past couple of years, with about a half dozen acquisitions since the beginning of 2014.