OMAHA — Recent visitors to Omaha's Bentley dealership might have noticed its new companion and neighboring business: the Barnato.
Those same visitors likely observed, through the glass wall separating the two enterprises, the Barnato's 15-foot-by-25-foot stage and jumbo-size video wall for live bands and other shows.
There's also the sparkling chandeliers and lounge décor intended to project a swanky mid-century vibe. And a ceiling-high wall of high-end liquor and wine.
But what is not so visible is the secret green room that, when not reserved for guest performers, is an exclusive bar area for fob-carrying members. 
It's all part of the intrigue the ownership group hopes to build around the Barnato lounge and event space that opened about six months ago at 225 S. 170th St. in the Village Pointe shopping area of west Omaha.
Co-owners Jason and Shelbi Pittack of Woodhouse Auto Family said they had been planning to put an entertainment-type business in the leased space next to their Bentley car dealership that launched a few years earlier, but their vision of a high-end national chain restaurant didn't gel.
They wound up brainstorming with partners Charlie Yin of 88 Management Group and Ethan Bondelid of Maven Social, and the result is the venture that takes its name from Woolf Barnato, a Roaring '20s racer and one of the famed Bentley Boys.
(A story in Automobile Magazine described the Bentley Boys as a "wild and willing pack of wealthy customers and racers whose off-track antics were often as entertaining as their driving.")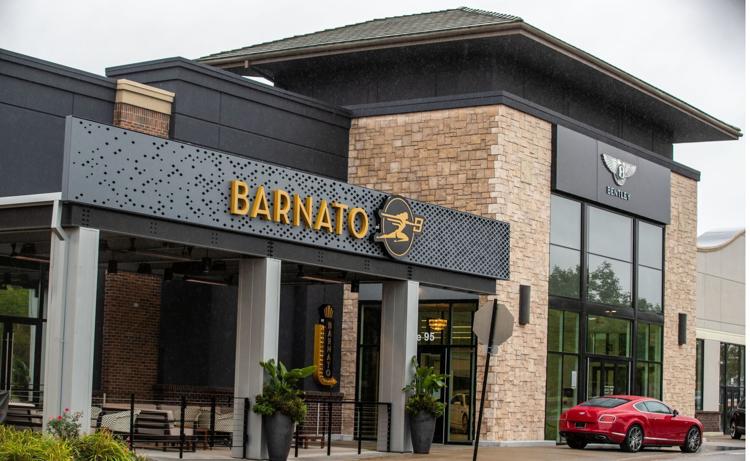 Jason Pittack said the group's Barnato investment is about $2.5 million, including the lights and sound system, outdoor patio area, general lounge area, green room and a flex space for parties and events.
Spanning about 7,000 square feet, the Barnato and neighboring 17,000-square-foot Bentley Omaha occupy the former Brix restaurant. The Pittacks, who also run JSP Productions, recently gained control of another 7,000 square feet on the other side of the Bentley dealership. The plan there is to extend the Bentley-Woodhouse selection of exotic cars.
Yin, Bondelid and the Pittacks said programming at Barnato includes concerts showcasing national and emerging talent, DJ nights, Salsa Sundays, upcoming "Bachelorette" watch parties and a how-to-mix-an-Old Fashioned event. They said a recent outdoor car show drew a couple thousand people over several hours. Parking is available in front and elsewhere in the Village Pointe shopping area.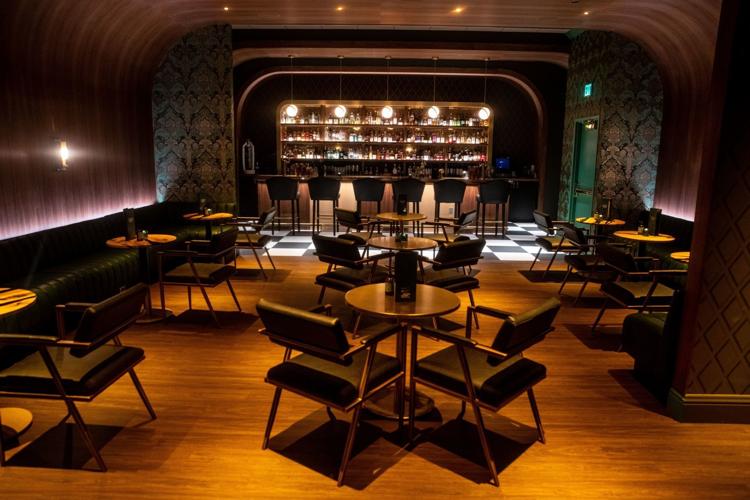 An Oct. 30 Halloween party at Barnato will star Joey Fatone and Chris Kirkpatrick of 'N Sync fame.
Kirkpatrick and Fatone, in addition to performing, will help judge the costume competition.
While the Barnato space came with a kitchen, at this time only light snacks are offered in the general bar area, said Bondelid. Small meal plates might be in future plans.
Looking back, Jason Pittack said he's pleased with the decision to launch the event space and bar over the restaurant.
"This is a lot more personal and fun," he said.
The business news you need
With a weekly newsletter looking back at local history.