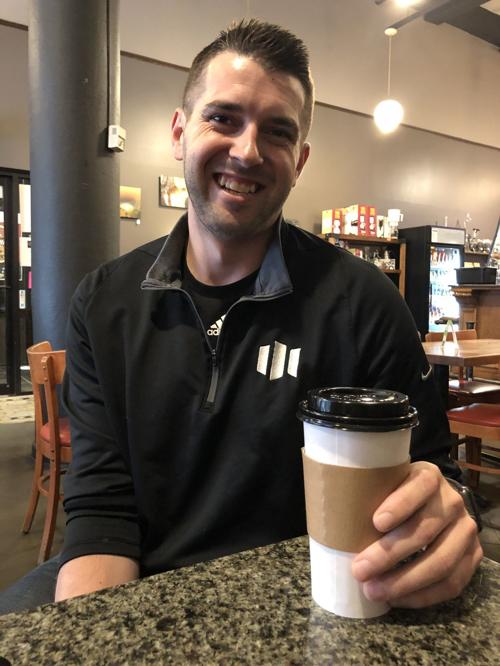 Blake Lawrence, a former Husker linebacker from 2007-2009, is co-founder and CEO of opendorse, the athlete marketing platform. Founded by two former Nebraska football players in 2012, today more than 7,500 athletes use opendorse to share content on social media. From NHL, PGA TOUR, LPGA, NFLPA and MLBPA to hundreds of partners in college athletics, the biggest brands in sports use the platform to send photos, videos or GIFs to athletes who can publish to Twitter, Facebook or Instagram with one tap. Prior to opendorse, Lawrence built and sold Hurrdat, a 25-employee social media agency.
What's the most rewarding part about what you do?
The most rewarding part of my job is walking into the office and seeing dozens of people who believe in the vision we've set for the company and work their tails off to make it a reality. Great people working hard can make life enjoyable and make crazy goals attainable. Once I step out of the office, I love sharing our story with others looking to take the leap into entrepreneurship. I enjoy inspiring others to pursue their biggest dreams (and avoid common pitfalls along the way).
What is the biggest challenge about what you do?
As an entrepreneur, it's easy to get enamored with the opportunity to solve new problems. Shiny objects are everywhere — it can be challenging to ignore the distractions and focus on your core vision. Another common challenge with entrepreneurship is the rollercoaster of emotions you can go through on a daily/weekly basis. It's important to pursue something you're truly passionate about, as that sense of purpose will be needed to help get you through all of the ups and downs.
What is your favorite part of Lincoln and why?
I recently moved to New York City (but still spend two weeks each month in Nebraska), which has given me a new perspective on Lincoln. The pace of life allows people to build real, lasting relationships, and the pride for the state gives a sense of community that you can't find in the Big Apple … or anywhere else in the U.S.
Is there something that people don't know about you?
I'm somewhat of a nerd — in middle school I built and maintained a well-known website for video gamers. In high school I skipped prom to go to a national high school business competition in Florida. I graduated college in just 2.5 years so I could use my football scholarship to pay for my MBA. While I love standing on stage or in front of a camera, I am equally happy working through complex financial formulas in an excel document 1,000 rows deep.
How do you take your coffee?
I start every day with a large (or extra large) dark roast coffee. No cream or sugar. On the weekends I might treat myself to a mocha or flat white.
The business news you need
With a weekly newsletter looking back at local history.