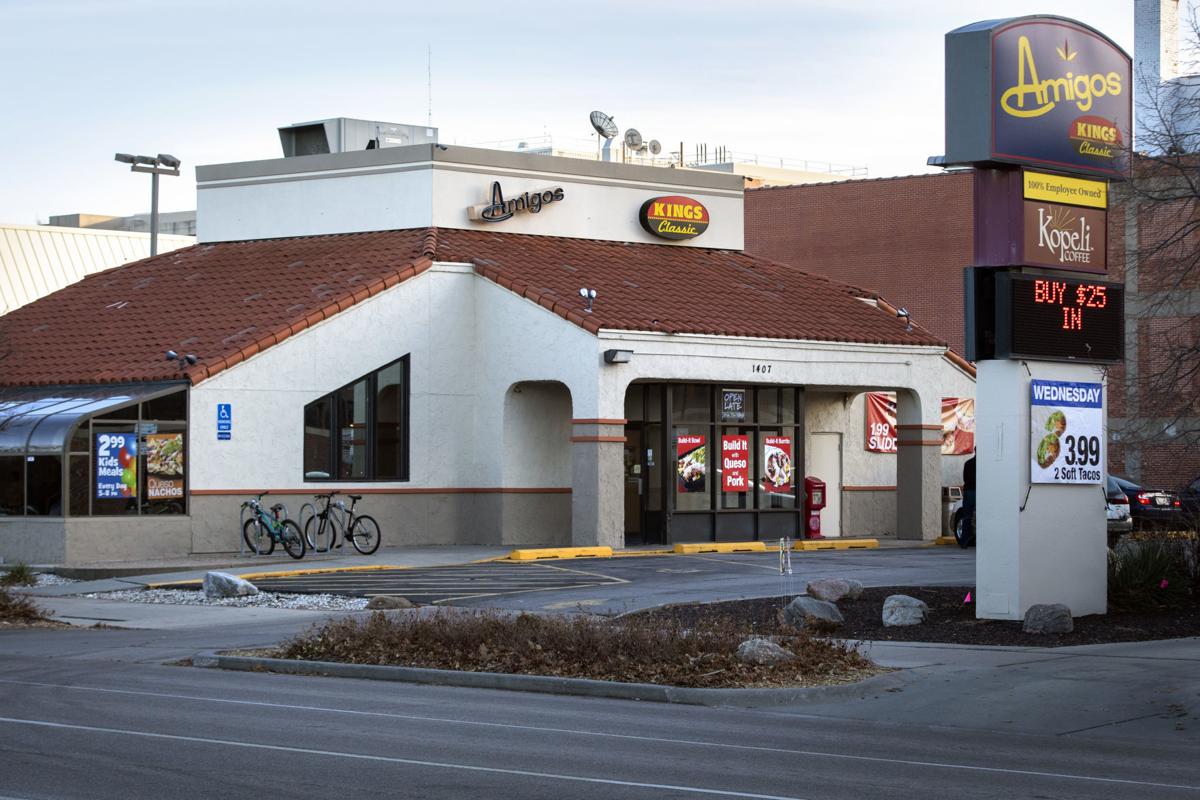 The downtown Amigos location, long a hangout for college students and late-night revelers, will be closing later this month.
Amigos owner Growth Management Corp. said the last day for the Mexican fast-food restaurant at 14th and Q streets will be Dec. 13.
"It's always a difficult decision to close a store, especially one that's been a part of our company for so many years," President Roger Moore said Wednesday in a news release. The downtown Amigos has been open for nearly 37 years.
Moore said he believes Amigos can continue to serve the downtown area through alternative means such as catering or delivery. He also said the company will consider opening a smaller location downtown or possibly selling from a food truck.
The current building, which the company owns, will be put up for sale.
See which restaurants have closed in Lincoln so far this year.
You have free articles remaining.
He said employees of the downtown location will be offered jobs at the company's other Lincoln restaurants.
"Being in the restaurant industry, staffing continues to be a concern, so we look forward to utilizing all of the 14th and Q staff in other locations," Moore said in the news release. "No one will lose a job because of this closing."
This is the second of its older restaurant locations Amigos has closed. In 2013, it closed its original location at 55th and O streets, which opened in 1980.
But the company, which will celebrate its 40th anniversary next year, has actually grown slightly in the past few years.
Amigos has opened locations near 40th Street and Yankee Hill Road and at 27th Street and Fletcher Avenue. It also has opened four new Omaha-area locations.
After the downtown Amigos shuts down, the company will have 14 Lincoln locations and about 30 statewide.
Do you remember these Lincoln favorites?