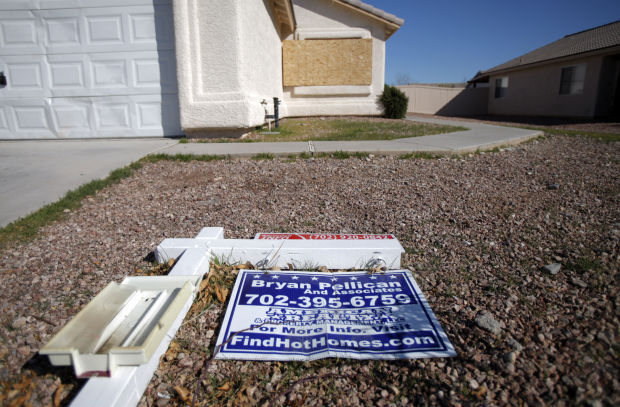 When you think of hot house-flipping markets, cities in California and Florida probably come to mind.
But according to a report released Tuesday, you'd be better off looking to more stable Midwest and Plains cities, including Lincoln.
Lincoln came in at No. 5 on personal-finance website WalletHub's list of 2016's Best Cities to Flip Houses. The only cities that ranked higher were Sioux Falls, South Dakota, Fort Wayne, Indiana, El Paso, Texas, and Oklahoma City.
"These Midwestern cities offer low renovation and remodeling costs, which are very important when flipping a house, and also provide a great quality of life for their residents, so your flip hopefully wouldn't stay on the market for too long," Jill Gonzalez, a WalletHub analyst, said in an email.
Gonzalez said Lincoln ranked high in WalletHub's analysis because of its high housing turnover rate -- the number of annual sales divided by total housing stock -- as well as lower-than average remodeling costs among the 150 cities in the report.
Lincoln also ranked high on quality of life factors: It had the lowest unemployment rate of the cities in the report and ranked as the fourth-best city for families.
"The academic experts that weighed in on our methodology agreed that in order to analyze each house-flipping market, quality of life has to be a factor," Gonzalez said. "Cities that provide a higher quality of life tend to have healthier housing markets and less time between flip and sale."
Brice Middleton, executive vice president of the Realtors Association of Lincoln, said Lincoln's rank in the WalletHub report comes as no surprise.
"While the price of homes in Lincoln has risen significantly over the last couple of years due to the low-inventory and high-demand market we are currently experiencing, real estate here is still very affordable when compared to other cities across the nation," Middleton said in an email. "When you combine that affordability with reasonably priced and readily available material and labor for remodeling and a market where most transactions currently have multiple offers, you find a very attractive environment for someone looking to make a reasonable and quick return on their investment."
He said the biggest challenge for investors looking to flip homes in Lincoln is finding a suitable house at a suitable price, considering the low inventory and overall competition.
Jennifer Witzel, a real estate agent with Home Real Estate, said the increase in competition from investors is why she's currently not doing any flips.
"It seems like everyone in Lincoln thought it would be a good idea to flip houses," Witzel said.