And most of those views -- from the condos with the floor-to-ceiling windows on the tip-top floors of the 20-story Lied Place Residences -- are all taken.
Their new owners should start to arrive in September, said developer Tam Allan who, with the support of his business partners and the skill of Hausmann Construction, is on the home stretch of changing the city's skyline.
The 250-foot-tall building -- towered over only by the state Capitol -- will feature 14 floors of downtown living with office space below and a ground-floor restaurant to set the stage.
All wrapped up in plenty of awe-inspiring glass.
"People just stare at the view," Allan said. "This is a wall of glass. It's mesmerizing."
The project should reach its full height by the end of March. The pouring of concrete for the final two floors was slowed down by the frigid February weather, said Jon Thomas, project coordinator for Allan's company, Village Development.
Supply chain problems caused by the pandemic have also bumped the project back. Window frames from Georgia were delayed, along with interior fire stairs from Maryland and steel rebar from northern Iowa.
"Construction-wise, we are behind by probably three to four months," Allan said. "We've run into vendors in other states affected by the shutdown."
On a mid-February tour, inside work continued, natural gas heaters blowing warm air on workers in the stairwells and on lower level floors in varying degrees of completion -- framed walls and roughed-in electrical and plumbing on higher floors, to drywall and paint on floors below.
All condos feature open living spaces with quartz kitchen islands and large master bedrooms, double-sinked master baths with tiled walk-in showers and retractable shades on the floor-to-ceiling windows. Sinclair Hille is handling interior finishes, with customization and upgrades available.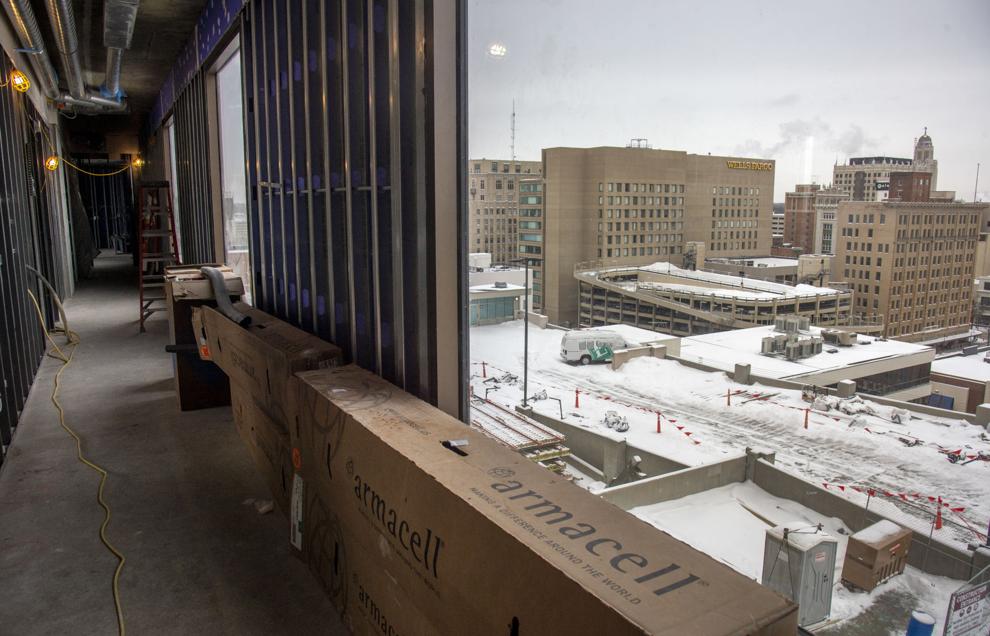 Approximately 65% of the 35 condos are taken, including spaces for Allan and fellow owners Joey Hausmann, Jon Bruning and Doug Rath.
"The building isn't even up yet and those are firm contracts for spaces," Allan said. "We have held off on leasing some of the office floors. We have a few people penciled in."
Original plans called for a mixture of one-bedroom 1,000-square-foot residences and two-bedroom 1,500-square-foot units, three to a floor -- two-bedroom condos in the middle, flanked by one-bedroom units.
Some owners have opted to expand their living spaces, reducing the overall number of units to 35, Allan said.
The pandemic changed restaurant construction plans as well, and in a good way, with the addition of a state-of-the-art air filtration system, Allan said.
"We wanted to be very mindful of how that would work. We wanted to make it as safe as possible, not only now, but in the future."
A tenant for the first-floor eatery with additional outdoor cafe-style seating on Q Street has not yet been finalized.
"We have worked with a number of restaurants to this point," Allan said. One thing is certain: It won't be a chain.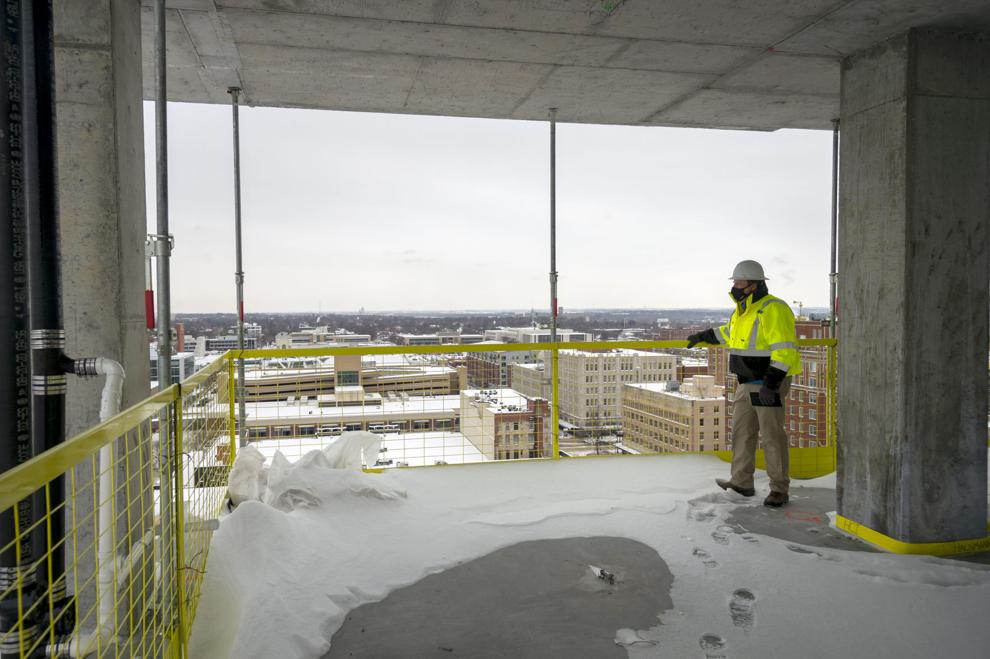 "It will be an independent," Allan said. "It is small, but it has to be special."
Allan became interested in developing the high rise long ago, after evenings at the Lied Center with his wife, Kathleen -- walking out and staring to the south at the empty space where the city planned a multistory building to snug up against the existing parking ramp.
"I always say, I thank the city of Lincoln for building my parking garage 20 years ago," Allan said.
Allan and Rath purchased the property in 2014, a year after Applebee's closed. Five years later, they began building up their $36 million building -- on a narrow, 5,320-square-foot lot-- surrounded on three sides by the city-owned Que Street parking garage.
Construction has narrowed Q Street for most of a year to accommodate construction material and the 305-foot-tall crane to move it into place.
The building's framework is post-tension concrete -- poured on site with steel cables embedded. Erleen Hatfield, a Lincoln native with an engineering firm based in New York, served as structural engineer on the Pinnacle Bank Arena and was the peer review structural engineer for Lied Place.
"She is also purchasing a unit," Allan said.
Most days, 75 workers are on site, said Jeremy Fast, project superintendent for Hausmann. "We're working on every phase of the job."
Units start at $421 per square foot on the eighth floor -- a price comparable to Hobson Place in the Railyard, Allan said -- and increase as you move up.
"The most expensive units in Lied Place are mostly gone," Allan said.
A website to promote the building and its progress includes a blog, floor plans, virtual tours of the three condo options -- The Lincoln, The University and The Capitol -- and plenty of looks at the skyline.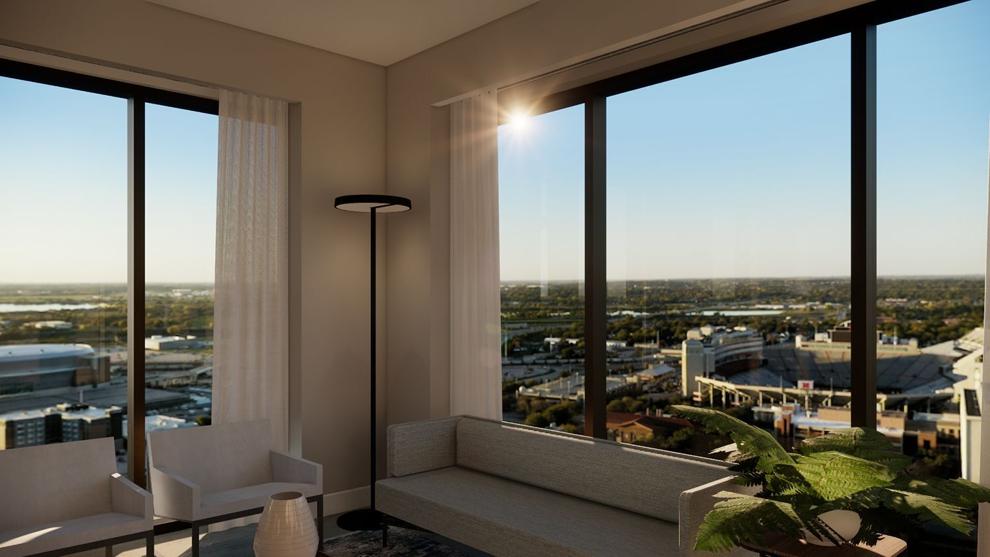 "You can really see the horizon," said project manager Thomas. "It's an especially great view in the morning and at night."
Thomas has seen the view plenty of times from outside the massive concrete walls of the Lied Place.
But it's just as good from inside looking out, Allan said.
And he addressed rumors that Lied Place residents could peer down into Memorial Stadium from their north-facing windows.
The upper floors do look down into the bowl, but only about 25% of the north end of the field is visible. The big screen is in full view. And in the west units, there are bathrooms close to the north face of the structure, Allan said.
"With the floor-to-ceiling windows, the best seat not in the house for Nebraska football games could be in those upper-floor bathrooms."
PHOTOS: NEW CONSTRUCTION IN LINCOLN
Check out new construction in Lincoln
Holiday Inn Express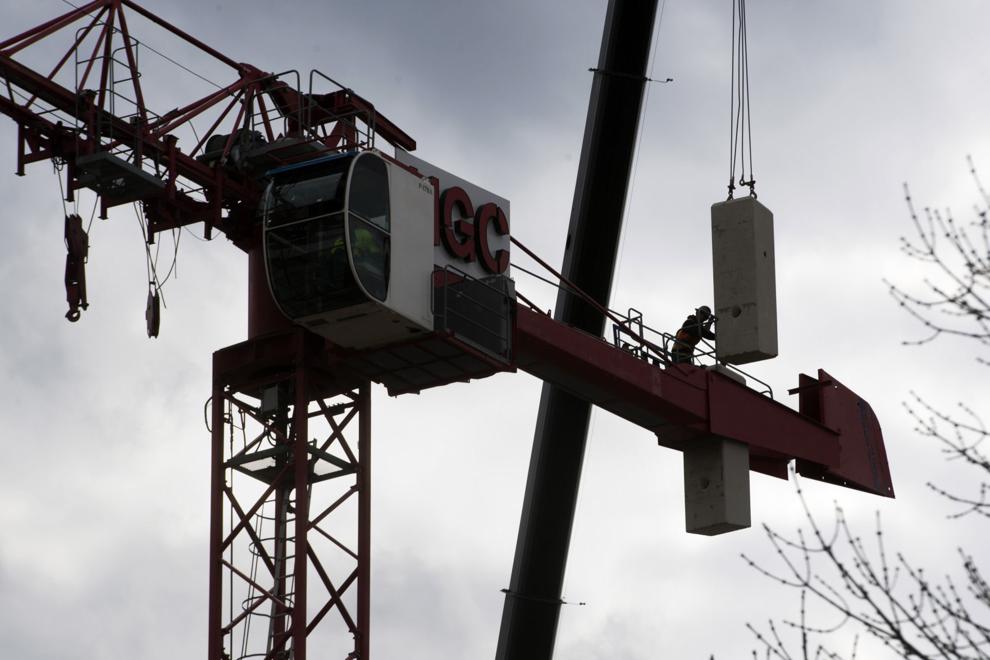 VA Clinic
Antelope Tower
Mourning Hope Grief Center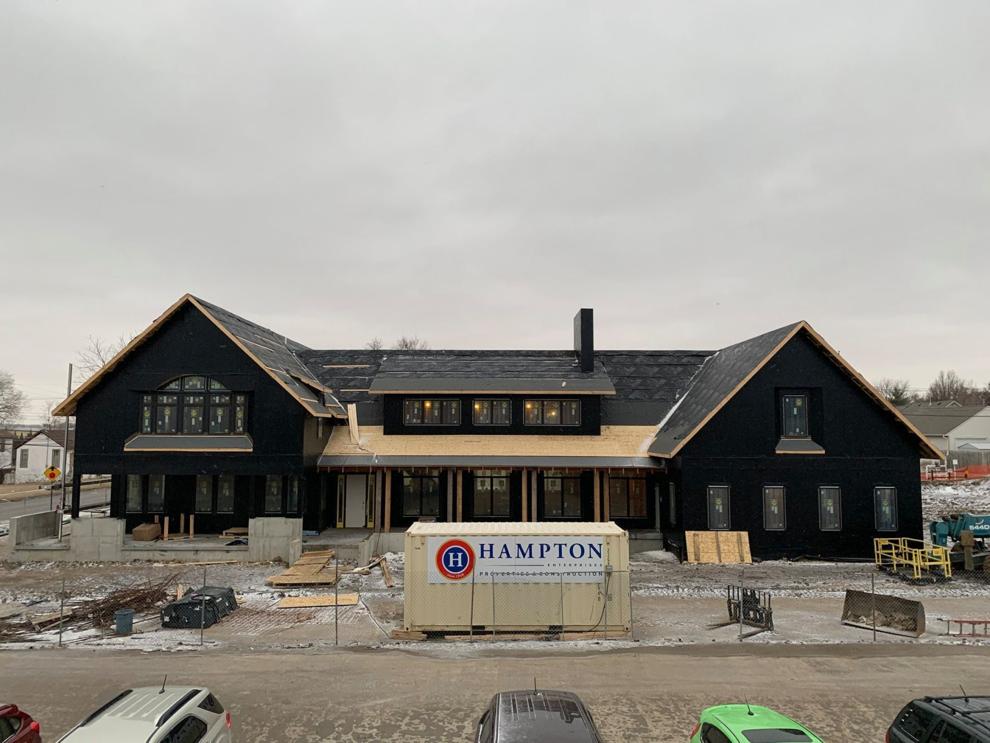 State office building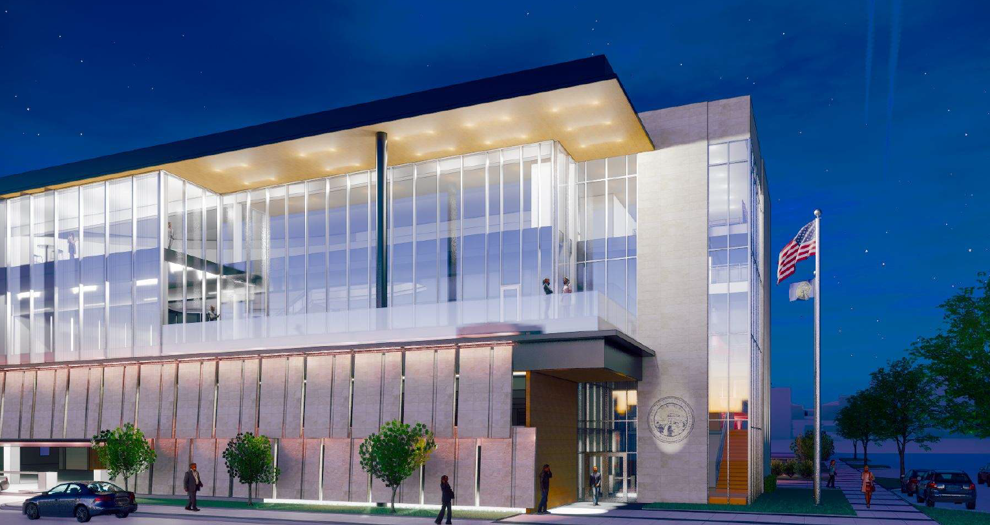 Lincoln sports complex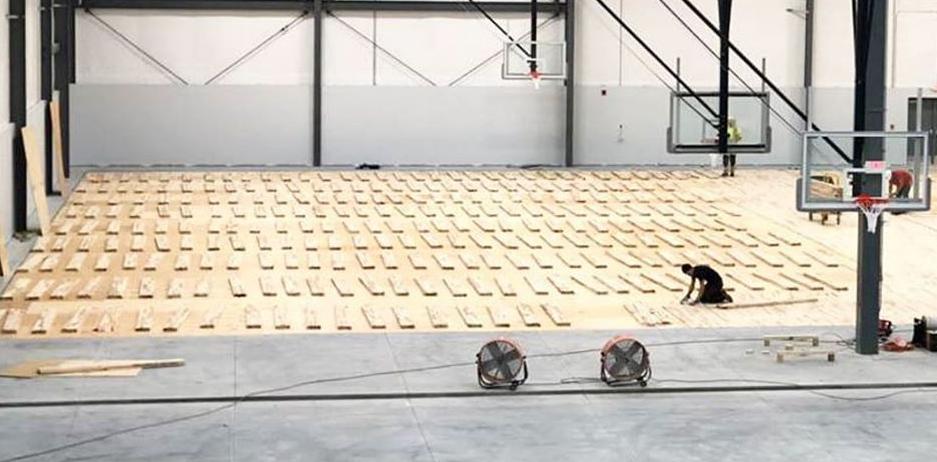 Campion project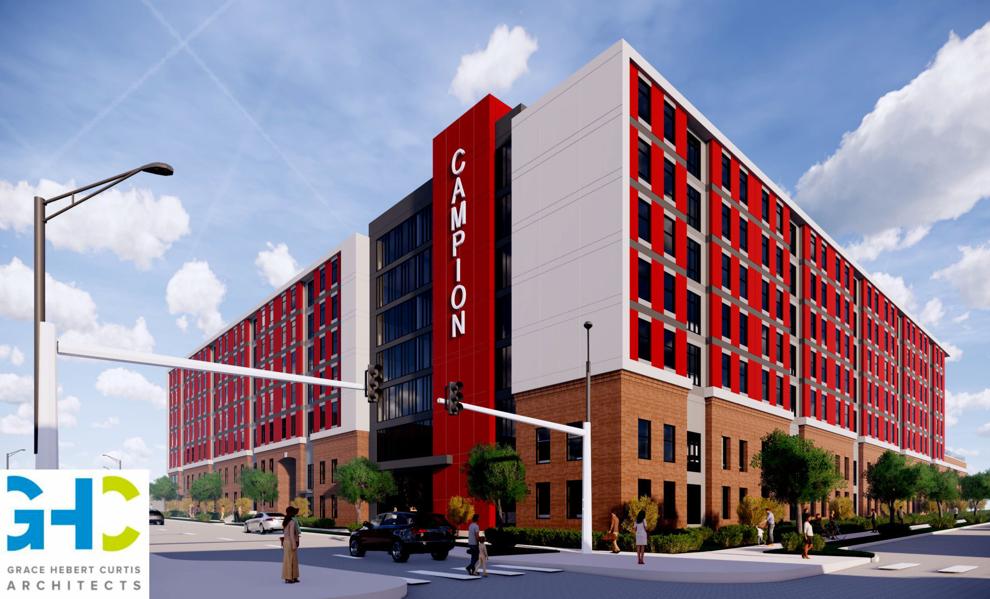 300 N. 48th Street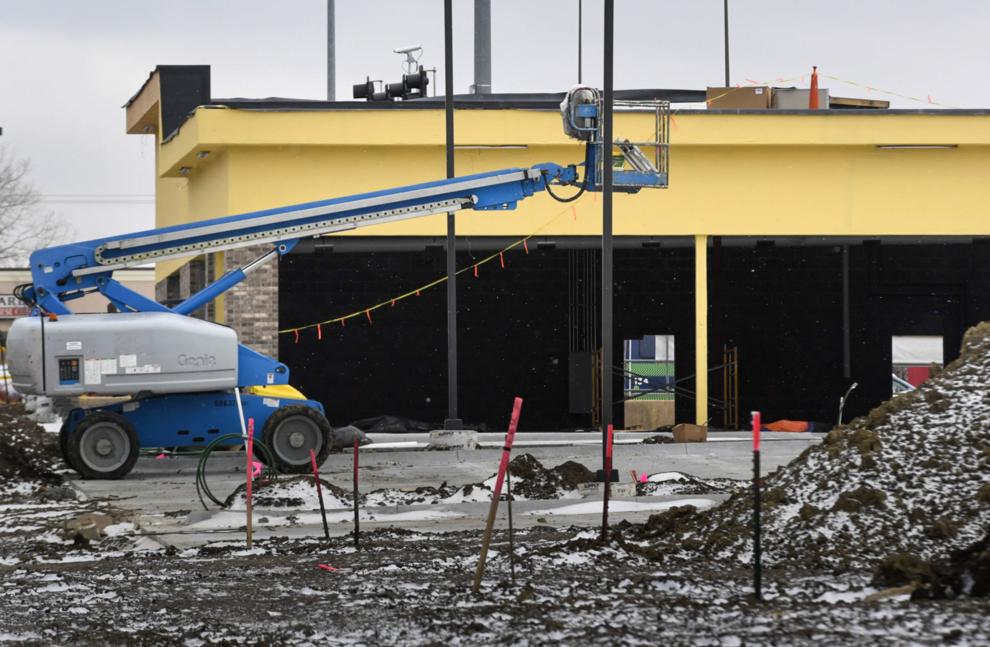 Gold's Galleria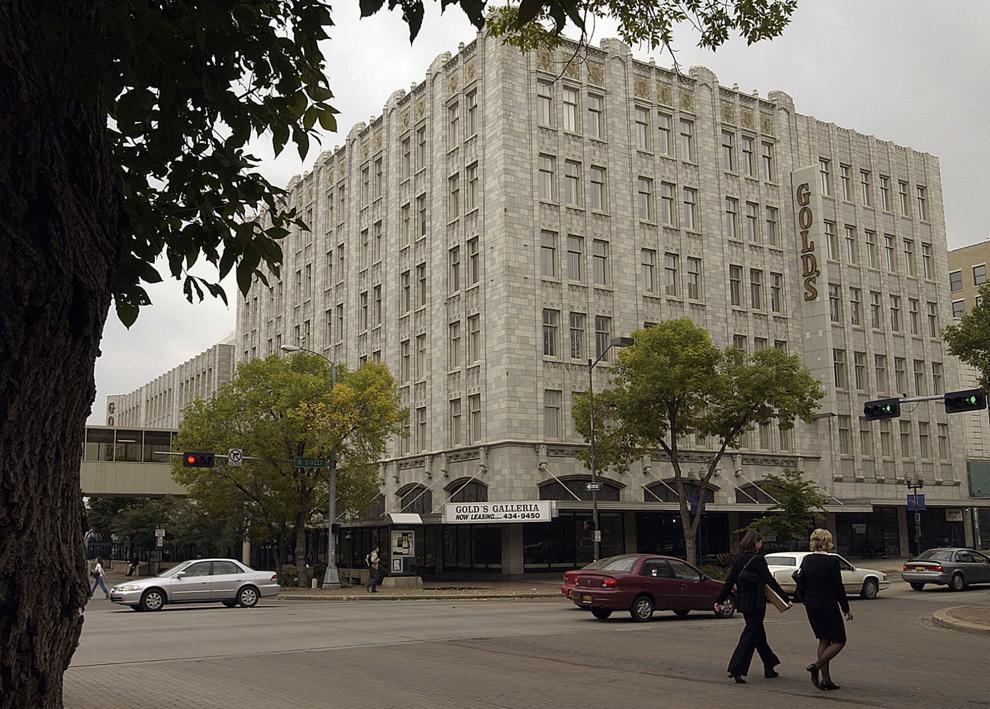 Madonna New Patient Wing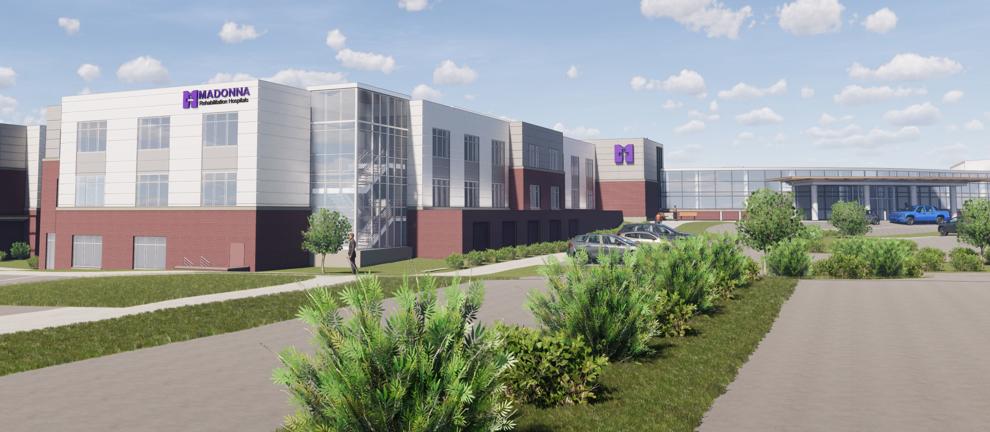 Wesleyan theatre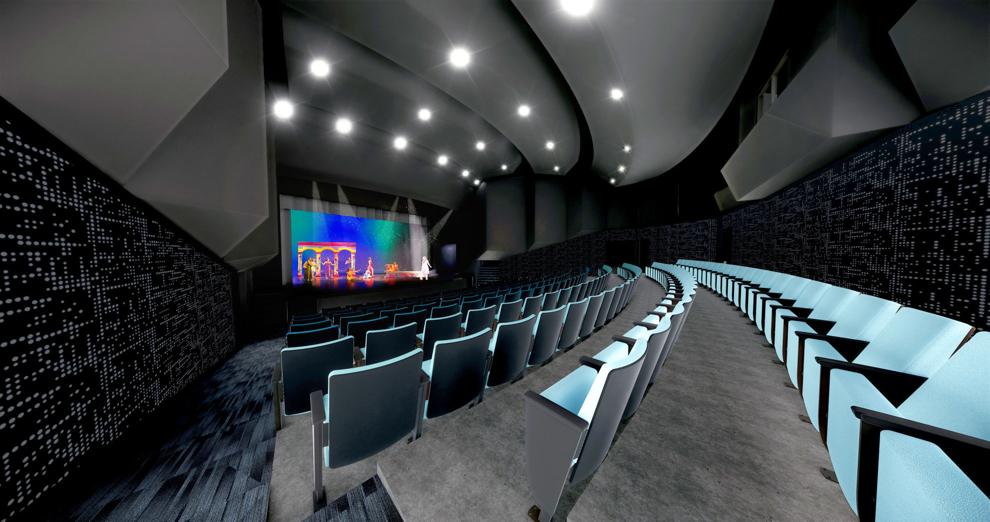 Tommy's Express Car Wash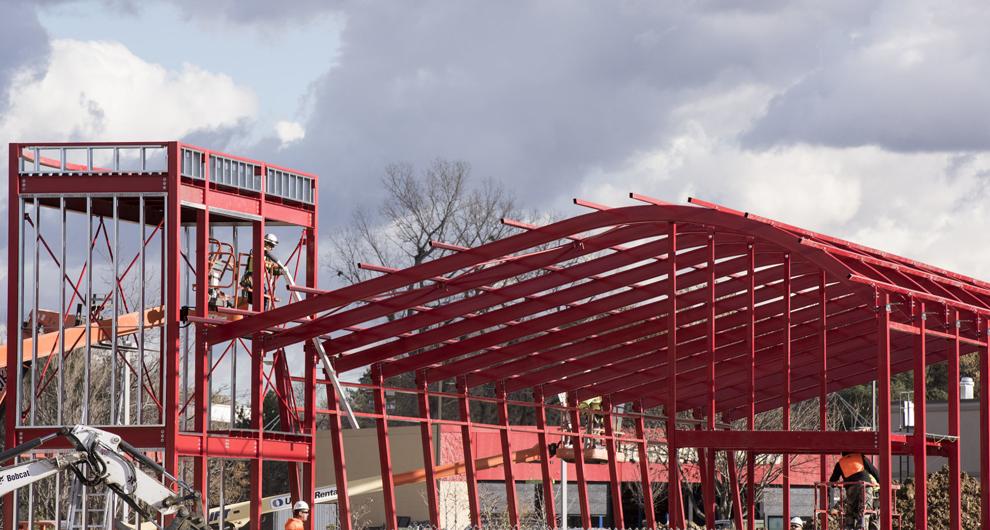 Lied Place Residences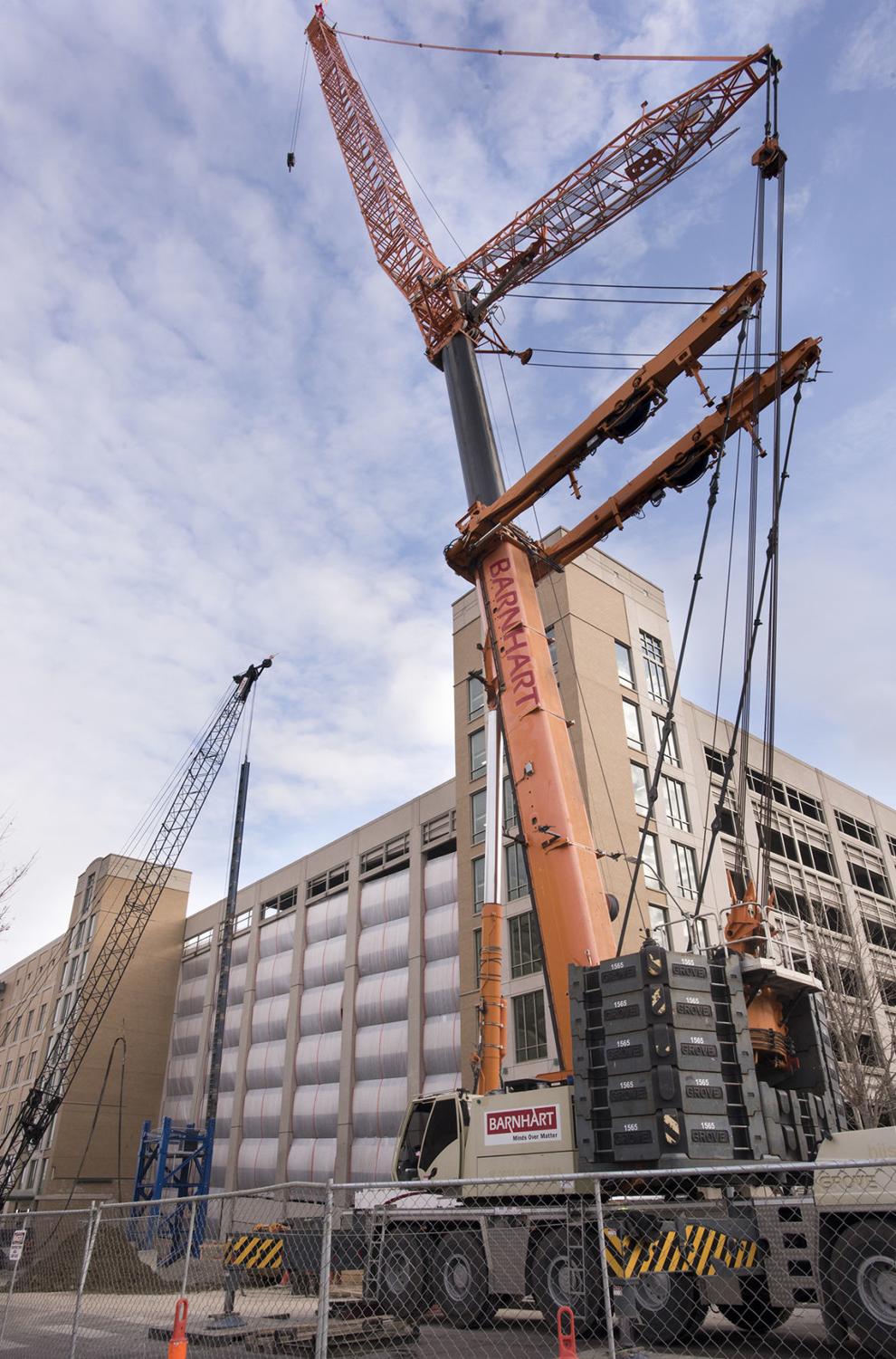 Bryan Physician Network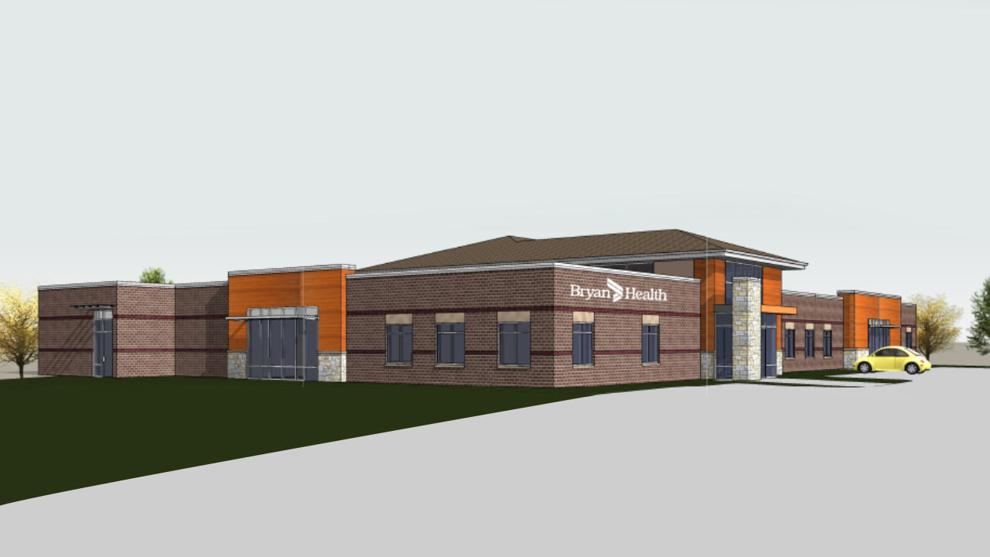 New football complex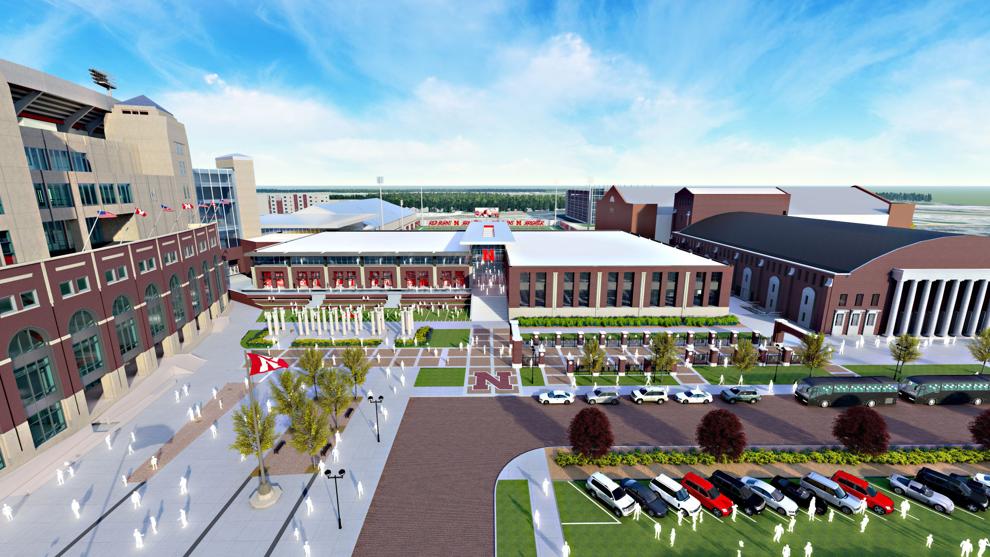 Sun Valley Lanes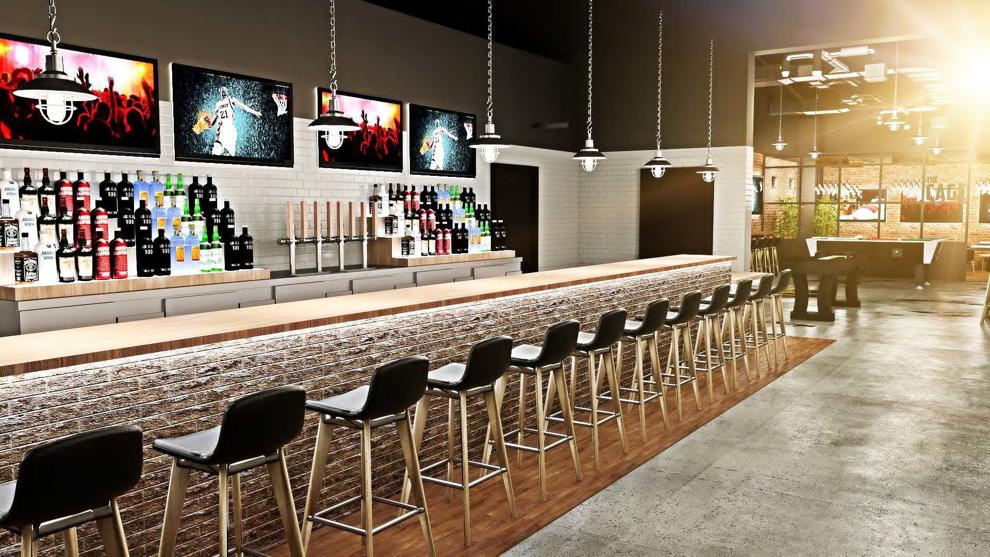 Telegraph Flats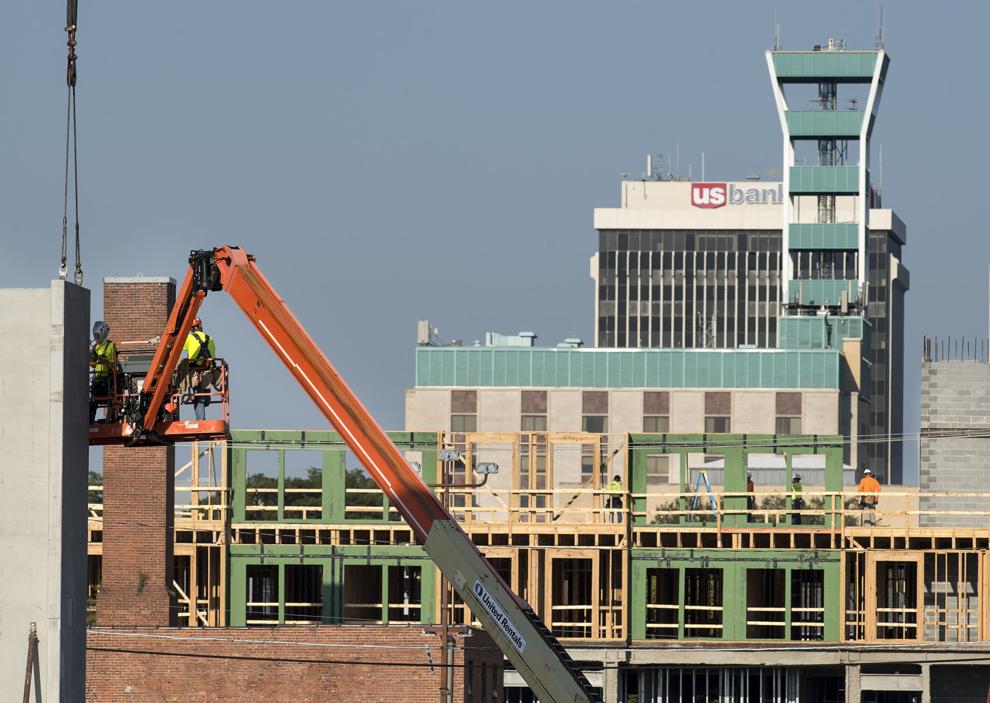 SCC renovations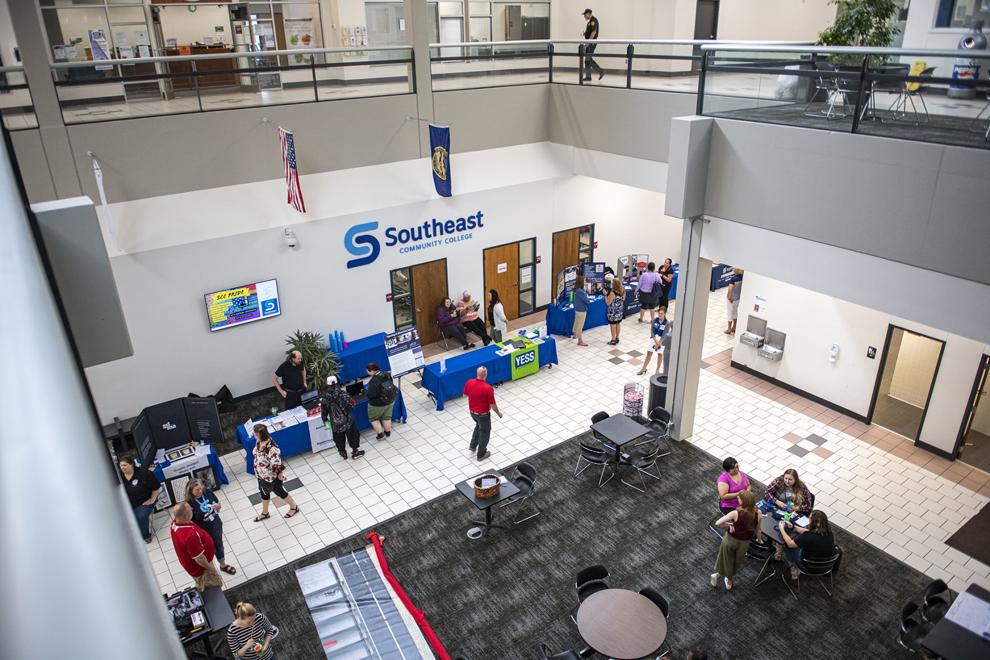 Nebraska Innovation Campus hotel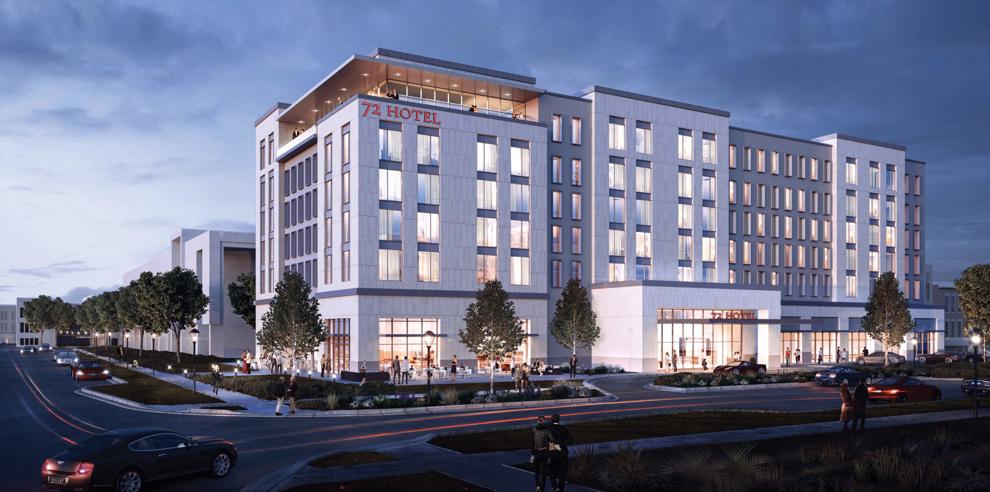 Kindler Hotel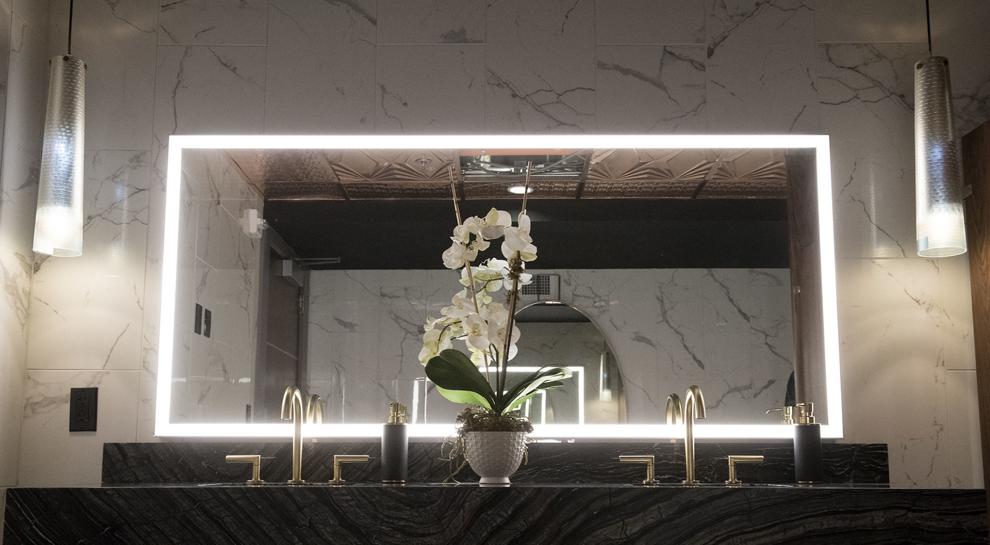 Lancaster Event Center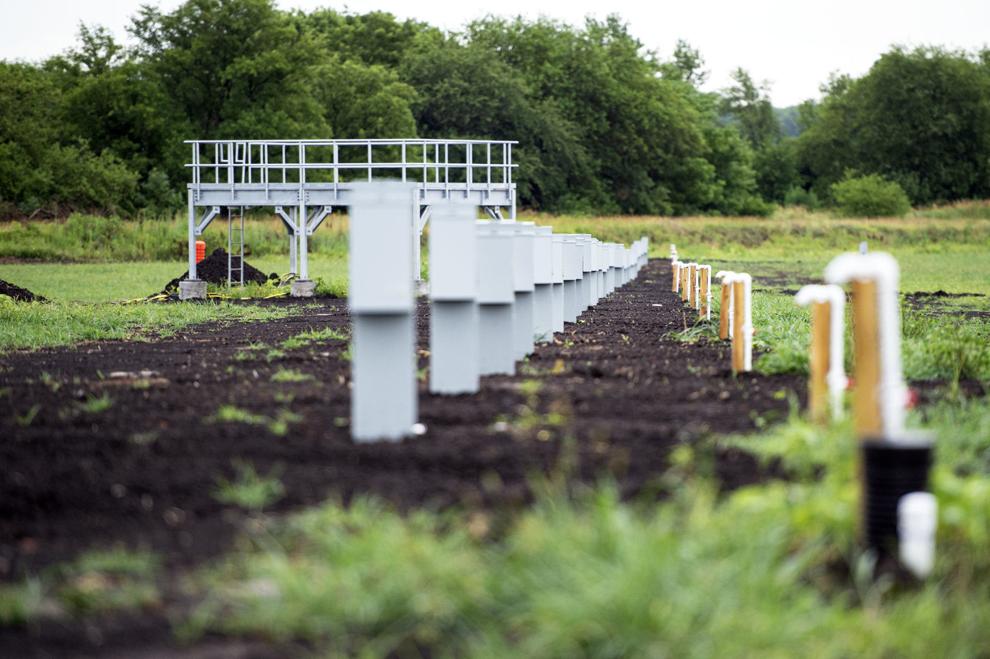 Olsson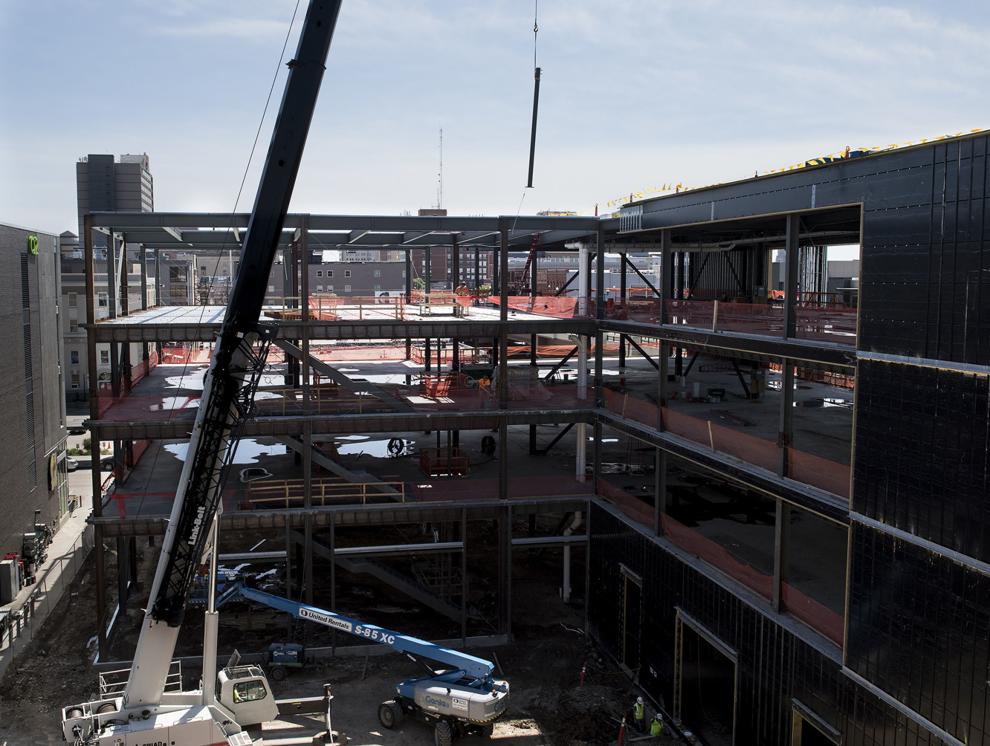 Eastmont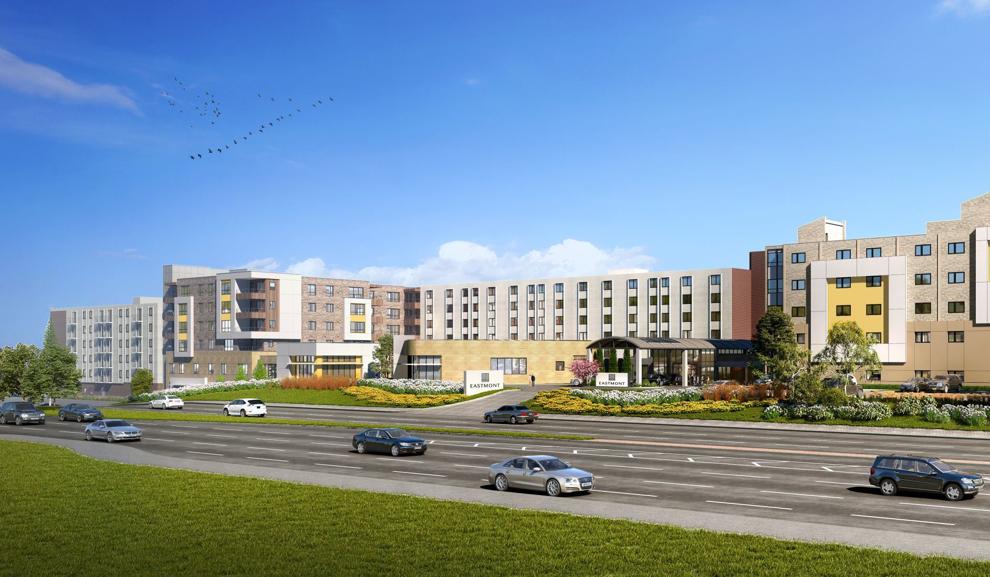 Lincoln Children's Zoo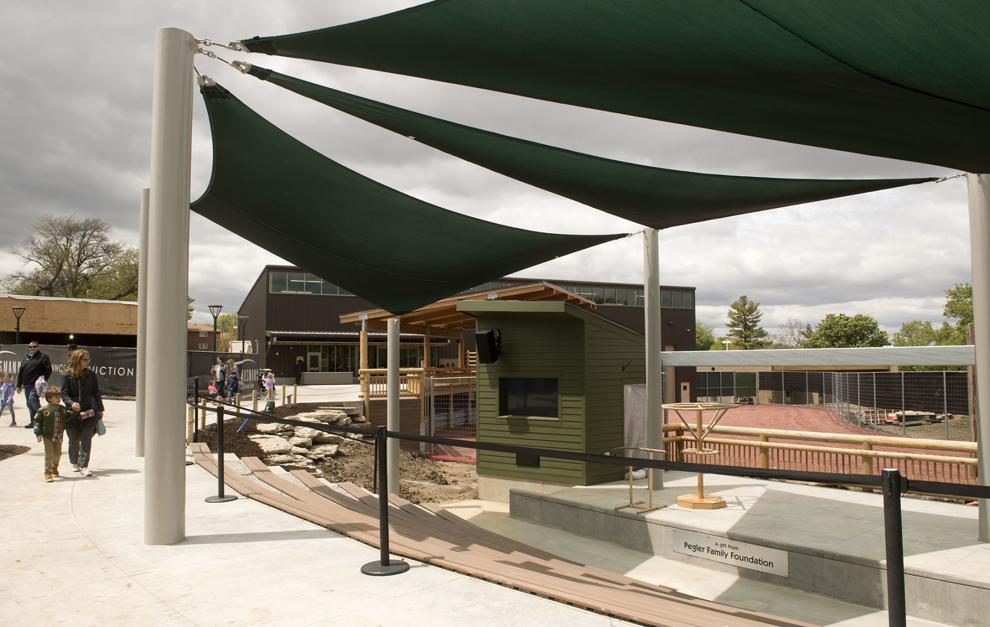 The Stack Lofts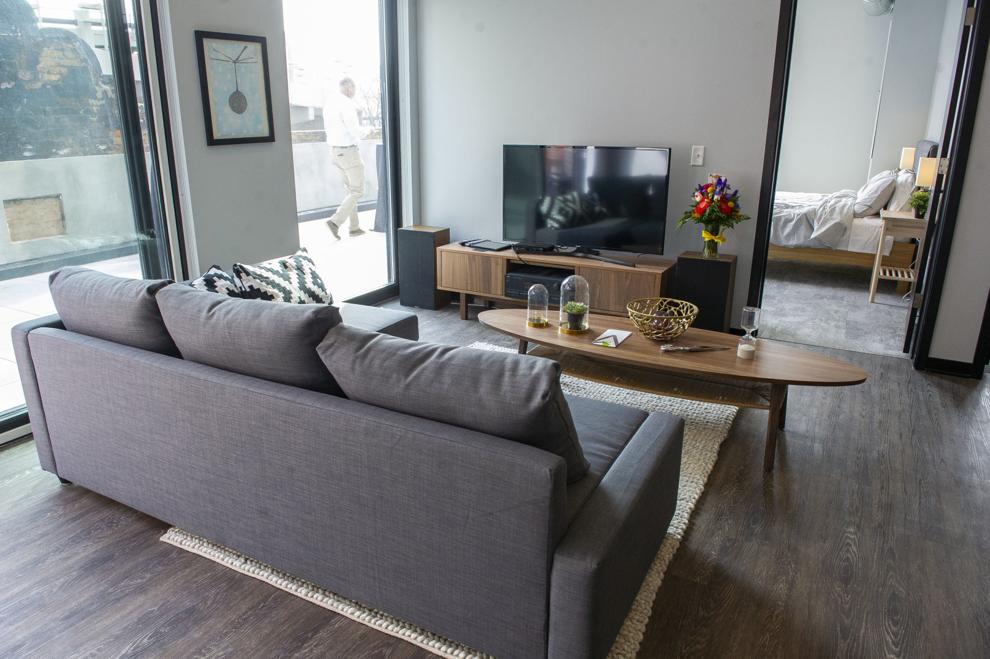 Ninth & O development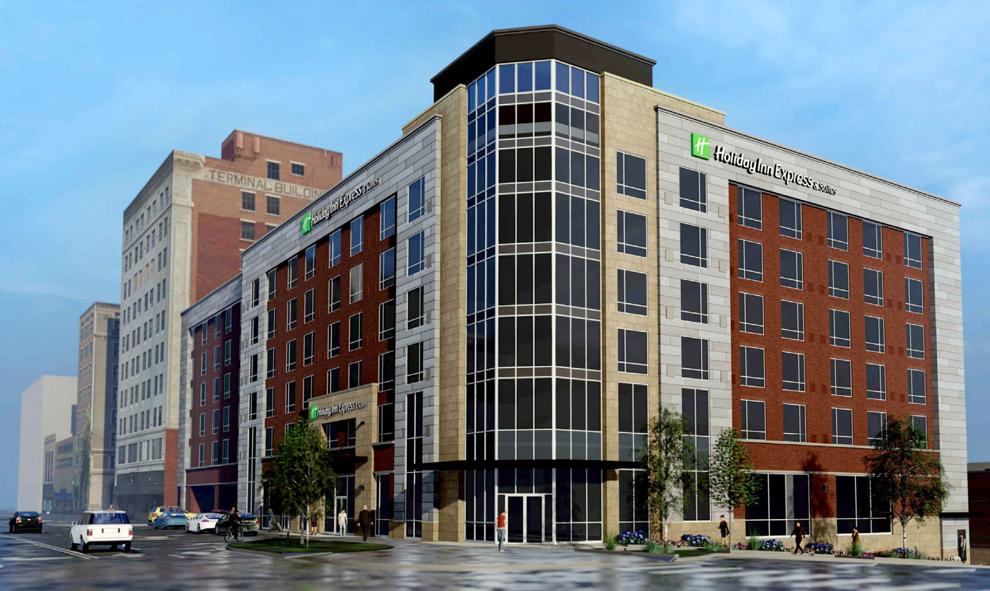 Prison Open House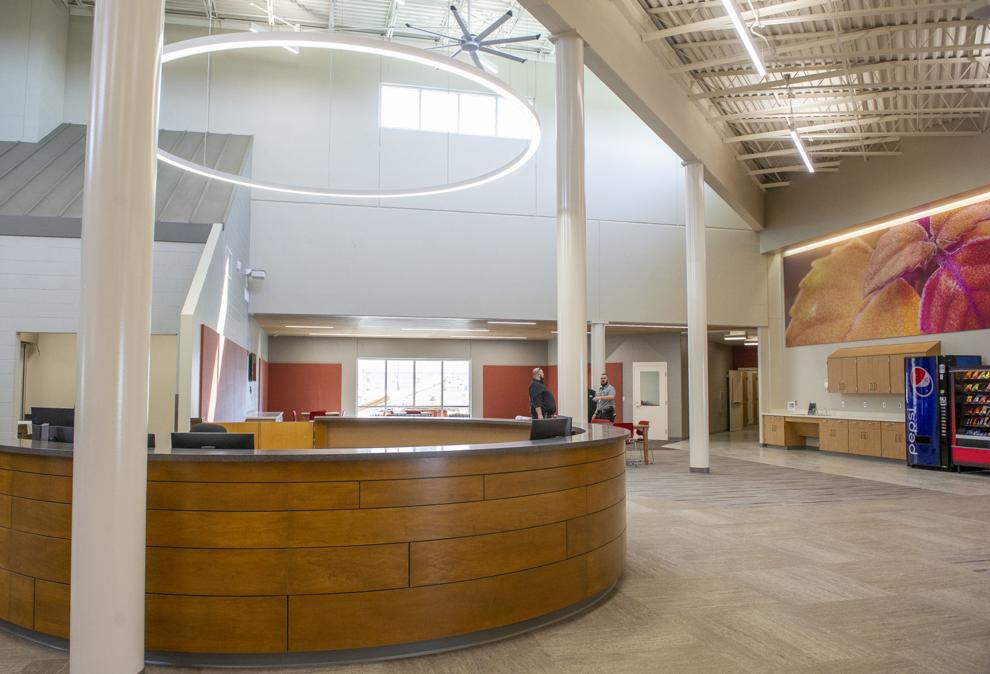 Wilderness Nature Camp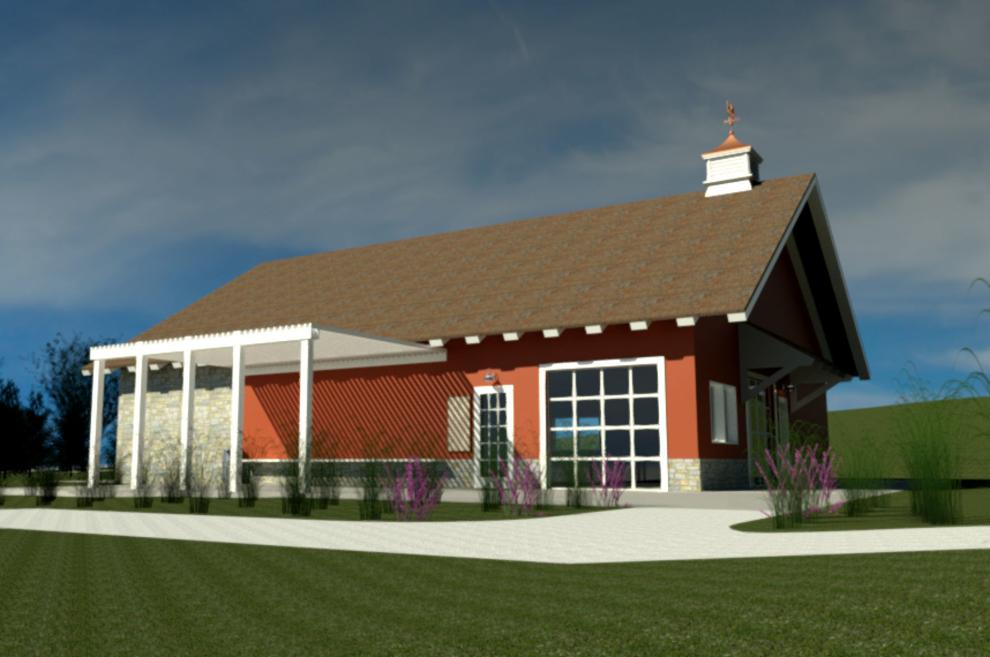 Great Plains Beef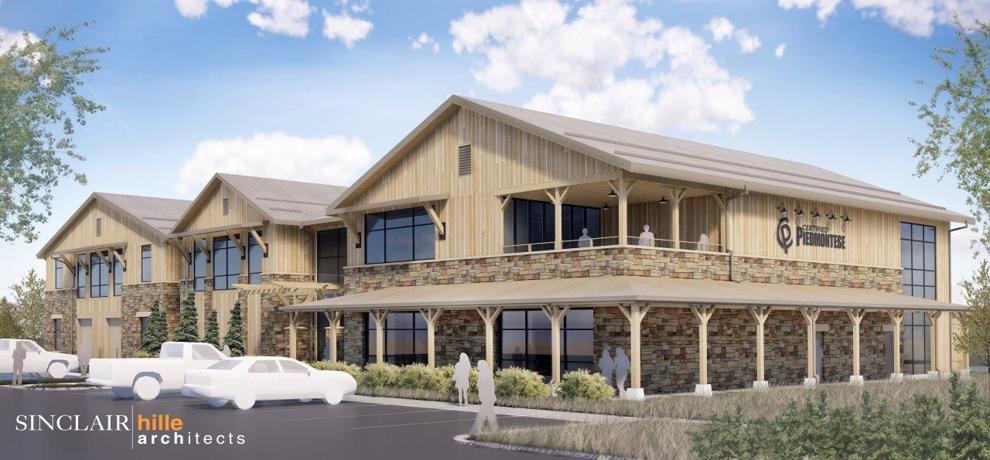 14th and N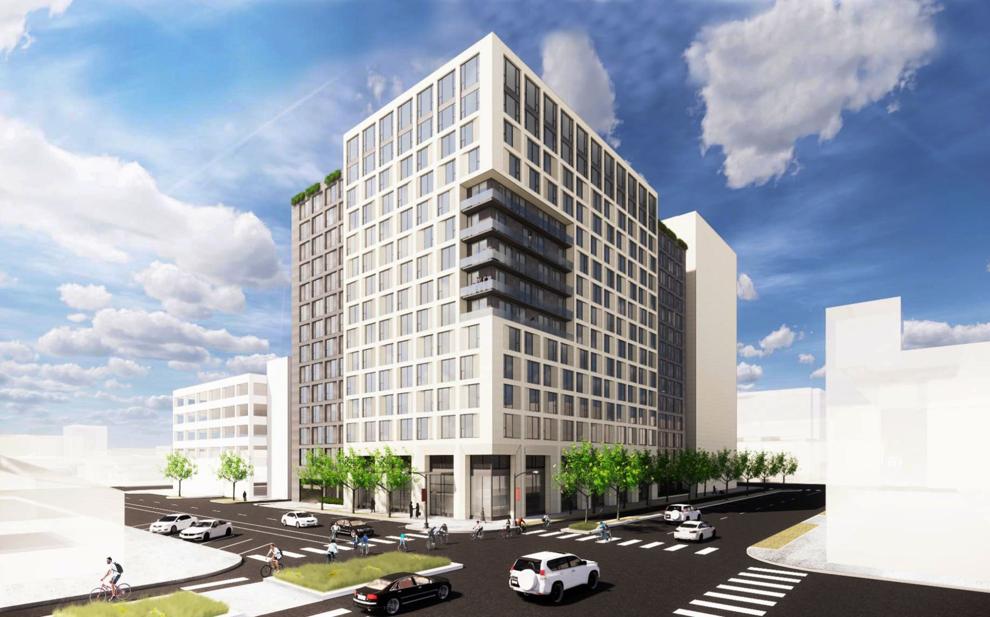 Southpointe garage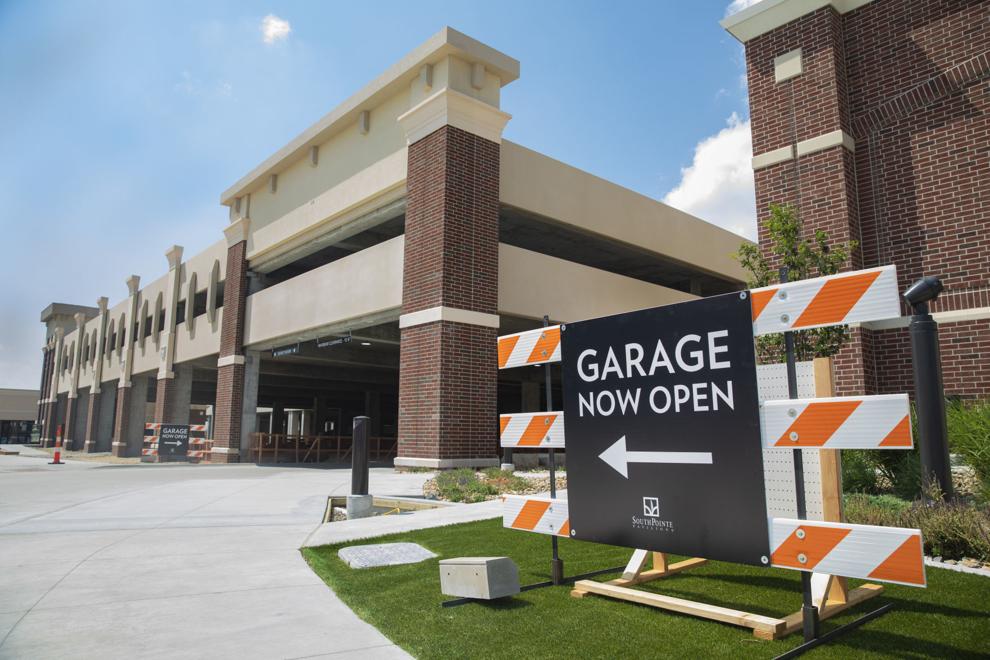 Pershing proposals/White Lotus Group/HDR