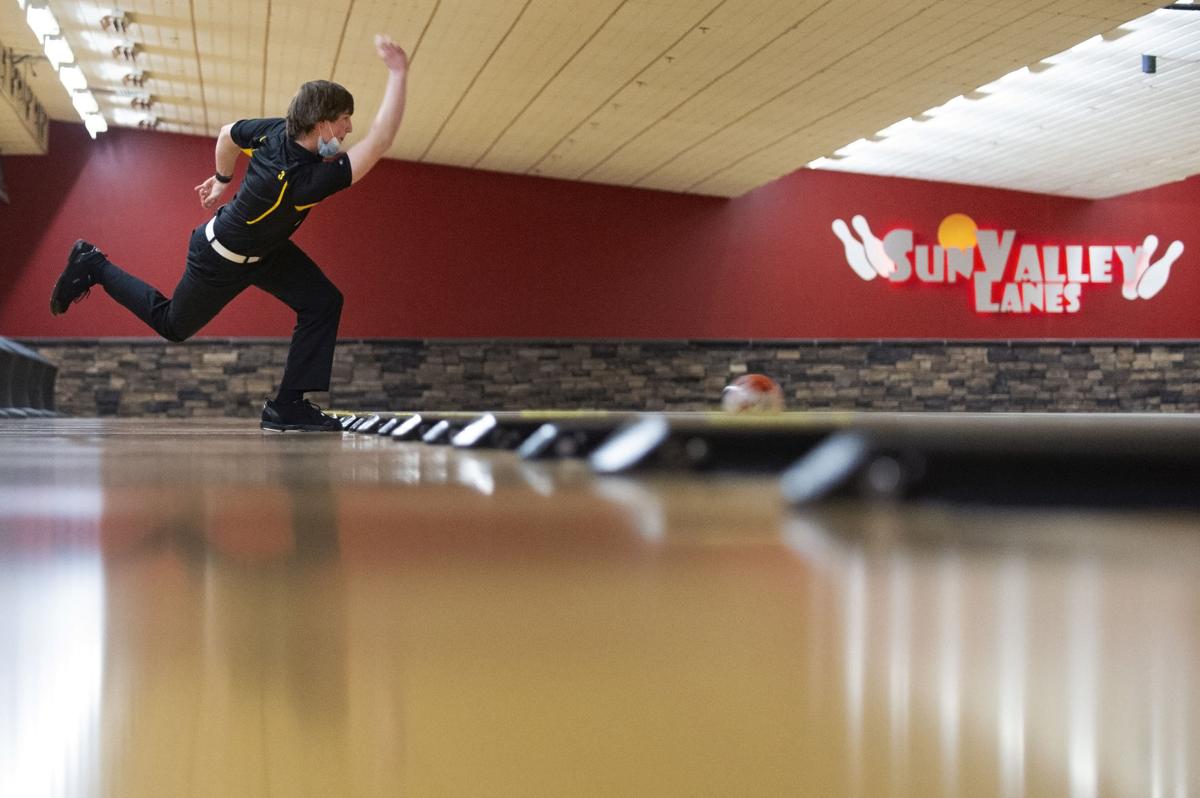 The Journal Star invited readers to share honors that businesses or employees received in 2020 as best of state, region or nation. Also included is a recap of the major awards presented by business organizations locally.
Sun Valley Lanes & Games won the "Best Remodeled FEC" in the Bowlers Journal International design contest. The annual awards highlight and showcase the best facilities in the world. The project included a new exterior design, two-level laser tag arena, an expanded bar and outdoor patio space with fire pits.
After being named the youngest Grand National Champion at the U.S. Open Cider Competition in 2019, Glacial Till Vineyard & Winery earned two more Gold Medals last year. In addition, Glacial Till, which has its vineyard and winery near Palmyra and a tasting room in Ashland, received the highest award given by CiderCraft, a Platinum, for its stone fruit cider in December. In the last two years Glacial Till has received six national awards for six different ciders that it makes locally.
Union Bank & Trust won the Lincoln Chamber of Commerce's top business award, the Cornerstone Award, in part because of how it performed during the pandemic. Union Bank worked tirelessly to help its clients get Paycheck Protection Program loans, and at one point in the early days of the federal program, the family-owned bank ranked No. 2 in the U.S.
One of the Chamber's top individual awards, the Roger T. Larsen Community Builder Award, went to Lincoln City Council member Sändra Washington.
Other companies winning Celebrate Business Awards were: Turbine Flats and The Bay (small business), inExhaust (manufacturer), Monolith Materials (green business), BasicBlock (entrepreneurial spirit) and the Lincoln Sports Foundation (tourism development).
Rich Kern of Lincoln was inducted into the American Volleyball Coaches Association Hall of Fame for his contributions to the sport. Kern is the owner and operator of RichKern.com, a resource for college volleyball coaches, fans, media and sports information departments since 1999. The website includes results of all women's college matches and a variety of rankings.
Mary Ann Stallings, founder, president and CEO of Bridge to Better Living, was among 50 Women of Wonder honored by Franchise Dictionary. Stallings and her team "are not only business savvy, but model examples of the empathy so needed in today's culture," the magazine said.
Seven designers from Interiors Joan and Associates, a local interior design firm, were named winners in the Project Awards competition by the American Society of Interior Designers. The honorees are: Lisa Cooper, Gold and Silver; Jenny Colson, Silver; Karie Boggs and Diane Gernstein, Gold; Ellen Turnage, two Silvers; Beth Settles, Silver; and Ali Circo, Gold.