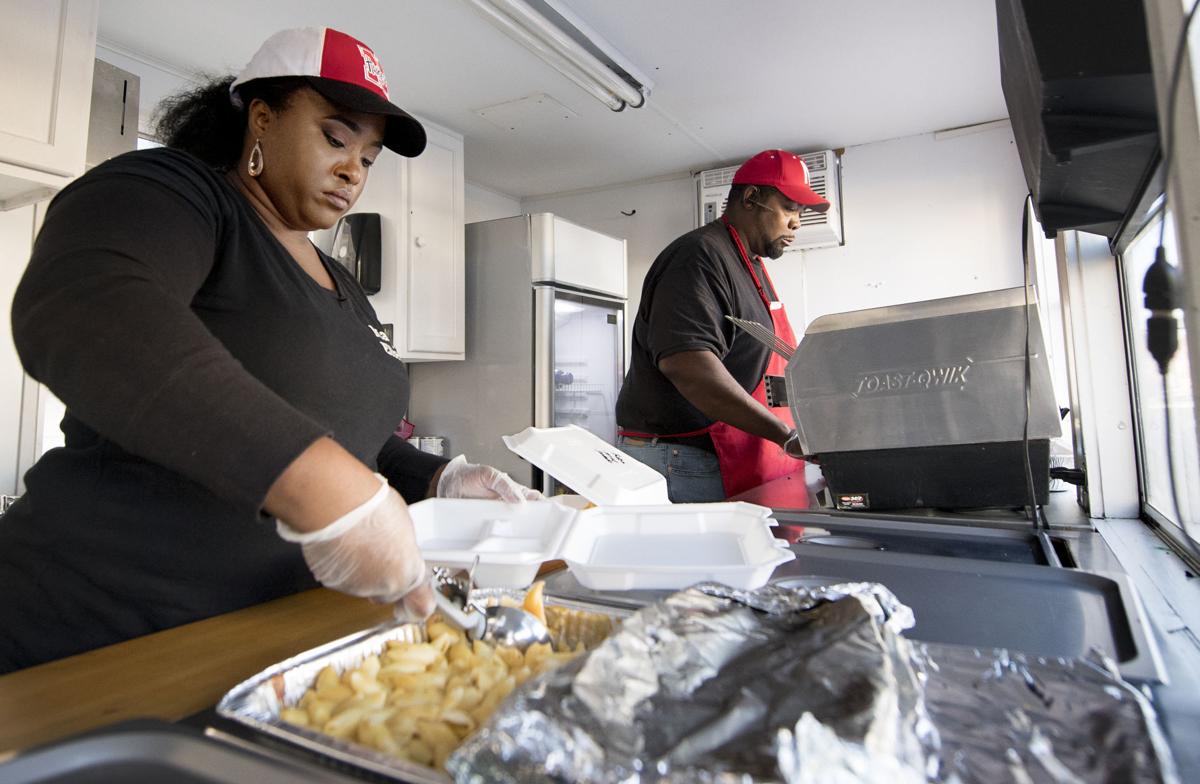 In a year that saw many diners, bars and restaurants shut down for a stretch because of the pandemic, there were a few new eateries that opened their doors in 2020.
Here's a list compiled with help from Robin Eschliman:
Boom Box Social, 1630 P St. -- The downtown bar prides itself on offering pizza and other late-night eats, as well as a fully stocked bar.
Rusty Taco, 2600 Pine Lake Road -- The move from downtown to south Lincoln exposed more people to what could be Lincoln's best tacos.
El Mejor Restaurant, 3111 N.W. 12th St. -- The restaurant has been serving authentic Mexican cuisine since 1995 in Florida. Now, its food is available in Lincoln.
TiNi Cafe, Coffee & Yogurt, 2365 O St. -- The cafe began selling Vietnamese sandwiches in February.
Mary Ellen's Soul Food, 2801 Pine Lake Road -- Charles and Lasunya Phillips -- husband and wife -- started with a food truck before opening their restaurant. 
Phinway Cafe, 6891 A St. -- The sandwiches and bubble tea are worth the drive to the Clock Tower Shopping Center.
Muchachos, 416 S. 11th St. -- Another restaurant making the transition from a food truck. The New Mexican BBQ fusion is uniquely delicious.
Habibi Kabob & Shawarma, 8222 Holdrege St. -- An extensive menu of Mediterranean food. Everything at Habibi is prepared from scratch.
A Taste of Louisiana, 2310 N. First St. -- Authentic Cajun food comes at a reasonable price and in huge portions, according to the reviews. Try the shrimp po'boy.
Cocky's Chicken & Beer, 5012 N. 27th St. -- You can have your chicken fried or roasted. And a variety of sauces will keep things interesting.
Casa Bovina, 4841 N. 84th St. -- New steakhouse features prized Piedmontese beef raised and perfected in Nebraska.
Lumpia Express, 5955 N. 27th St. -- A family-owned business with a full selection of chicken, shrimp, pork and vegetarian meals.
Mi Mexico Lindo, 8222 Holdrege St. -- Julio Ramirez has a way with carne asada, but you might find something else to your liking.
El Potrero, 3930 Village Drive -- Just like its restaurant in the Historic Haymarket, the new location offers an expansive menu of Mexican food.
Agave Mexican Grill, 1631 P St. -- The food is prepared in front of the customer and is made with fresh ingredients. The burritos are huge.
Tipsy Tina's Cantina, 800 Q St. -- The fiesta salads are made with fresh ingredients, including shrimp, and pair nicely with an extensive selection of beer and spirits.
Napoli's Italian Restaurant, 800 Q St. -- This restaurant features a full selection of pastas and pizzas and something sweet, like a limoncello mascarpone cake.
Sturfast Caribbean & African Grill, 1320 O St. --The owner of Stur 22 Lounge in Rathbone Village opened this grill, where the top-selling menu item is a jerked chicken bowl.
High Peak Asian, 7042 Van Dorn St. -- Formerly located in Omaha, this family-owned restaurant relocated to east Lincoln.
D.P. Dough, 1451 O St. -- Lincoln's new king of calzones, the chain has opened in a number of college towns in the region and business has been strong.
Kasumi Sushi, 151 N. Eighth St. -- The all-you-can-eat sushi restaurant features a wide assortment of sushi, tempura and a seafood boil that has drawn rave reviews.
Mi Tierra Express, 6100 O St. -- Located in the food court of the Gateway Mall, the restaurant features an assortment of nachos, burritos, tacos and tortas.
Buffalo Wings & Rings, 3845 Village Lane -- The move from the Railyard to south Lincoln didn't change the selection of chicken wings -- and other fare.
Ollie and Hobbs Craft Kitchen, 2940 Pine Lake Road -- Casual restaurant that serves amazing food -- from burgers and sandwiches to soups and salads -- took over the former Panera Bread space at SouthPointe Pavilions.