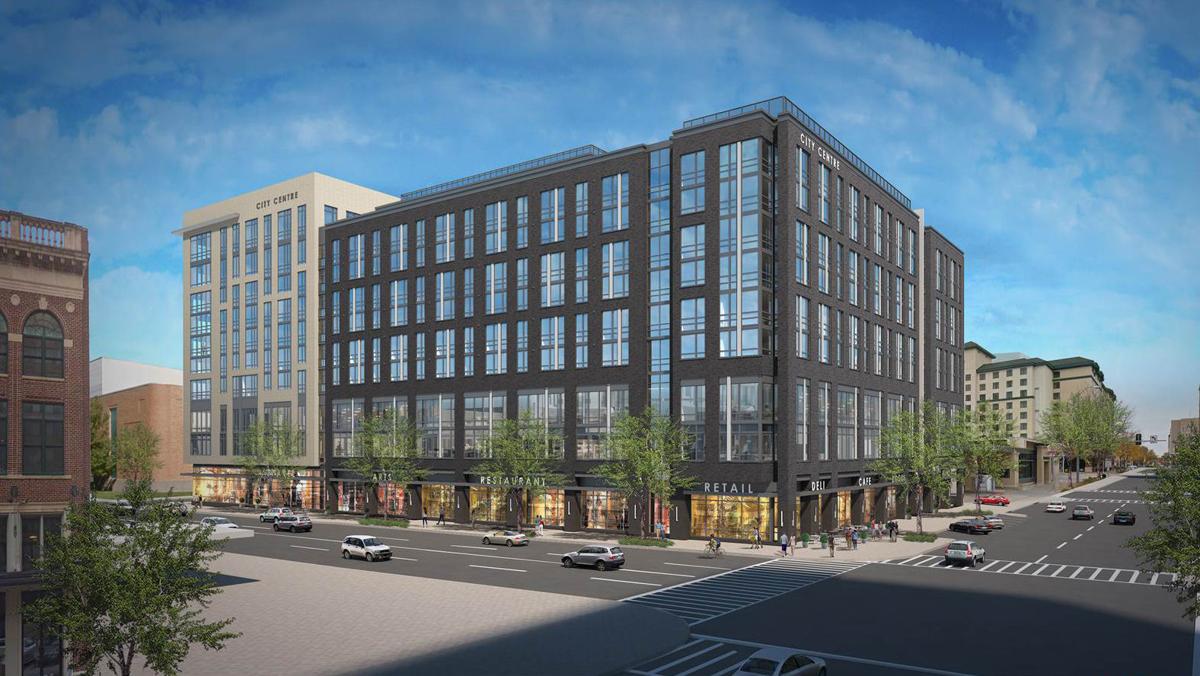 A New York developer plans to close on the sale of the Lincoln Journal Star's office building by April 30, according to a redevelopment agreement with the city.
The agreement for Ninth and P streets, which was introduced at the City Council on Monday, involves the largest private investment in a single building in the city's history, officials have said.
Newman Development Group of Vestal, New York, announced plans last year to purchase the Journal Star building, demolish it and redevelop the site into a nine-story mixed-use building.
Newman is not buying the newspaper operations, and the Journal Star plans to move its newsroom and business offices to a new location. The Journal Star's production building at Ninth and Q streets is not part of the sale.
According to the redevelopment agreement, the new building will have 35,000 square feet of retail space on the first floor, 88,000 square feet of office space on the second and third floors and 238 apartments on floors four through nine.
The building also will have a partial 10th floor with amenities for apartment residents, including a pool and fitness center.
You have free articles remaining.
The new building will have underground parking for approximately 100 vehicles, and the agreement gives developers the right to lease up to 340 stalls in the Market Place garage at 10th and Q streets.
Newman is expected to spend $85 million on construction of the building, with the city kicking in $15 million in tax-increment financing, according to the agreement. The $15 million in proposed TIF is based on an estimated valuation of the new building of approximately $68 million.
The redevelopment agreement lists the purchase price of the property at 926 P St. as $6.25 million.
Tax-increment financing allows developers to pay for parts of a redevelopment project using the additional property taxes generated by it. The money is collateralized into bonds and then paid off over a 15-year period.
According to the agreement, more than half of the TIF would go to site acquisition and preparation costs, with most of the rest of it going to facade enhancements, energy-efficiency improvements, interest costs on the bonds and streetscape improvements.
Officials from Newman Development could not be reached for comment.
The agreement does not have a set requirement for when demolition or construction must begin; however, it does say that Newman "shall use its best efforts to substantially complete all levels comprising the new building on or before December 31, 2020."
The Council is scheduled to hold a public hearing on the redevelopment agreement Jan. 22 and vote on it Jan. 29.