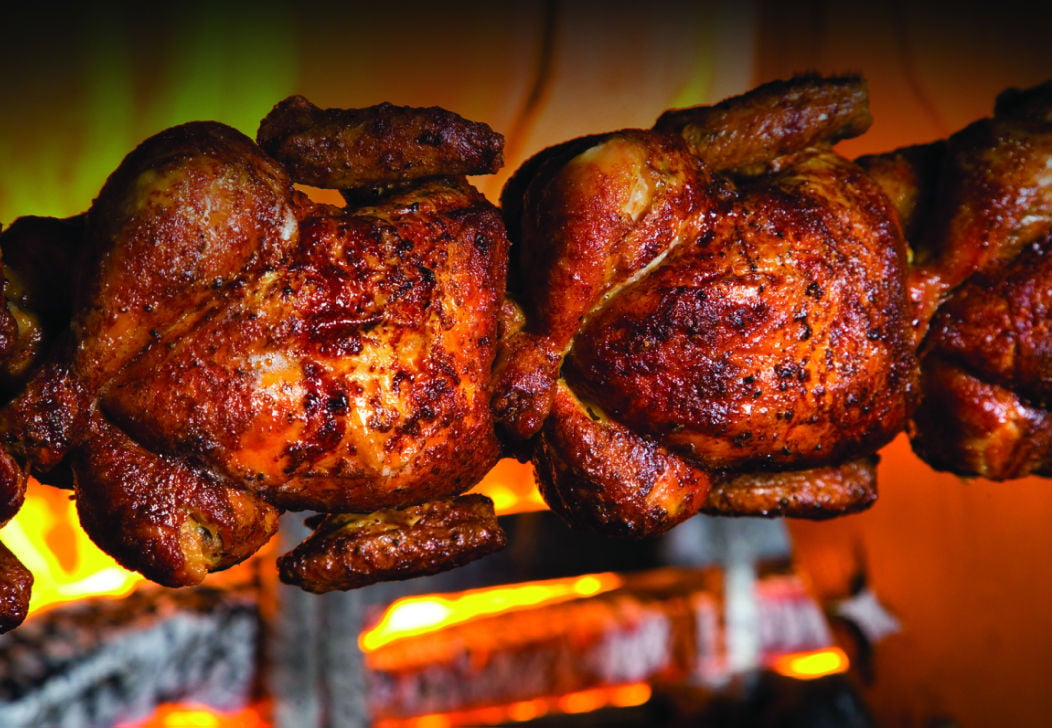 Randy Mutchie says his friends kidded him about his new restaurant, Cowboy Chicken, which opened Monday at 2801 Pine Lake Road, Suite J.
"Really, Randy, another chicken place?" is how he describes the questions.
But Mutchie said Lincoln has not experienced chicken like Cowboy Chicken. The Dallas-based restaurant chain specializes in wood-fired rotisserie chicken made fresh every day. The Lincoln location is the first Cowboy Chicken outside of Texas.
Mutchie said he and his partners, Joe Armstrong and Brian Eichelberger, stumbled onto Cowboy Chicken after looking at dozens of potential franchised restaurant concepts.
He said they liked the fact that it has been named one of the fastest-growing chains two years in a row and also that it was different from other chicken restaurants that have opened recently in Lincoln, including Slim Chickens and Chick-fil-A.
With 15 sides ranging from twice-baked potatoes and macaroni and cheese to vegetables and salads, "you can eat hearty or you can eat healthy," Mutchie said.
Cowboy Chicken, which will be open from 11 a.m. to 9 p.m. seven days a week, is in a strip mall across the street south from SouthPointe Pavilions. Mutchie said the space seats 84 people, and he and his partners will be adding an outdoor patio in the spring that seats 16.
Mutchie said he and his partners, all from Lincoln, have franchise rights for Cowboy Chicken for Nebraska and Kansas, including the Kansas City metro area. Assuming the Lincoln location is successful, he said, they will next look at putting locations in Kansas City and Omaha.