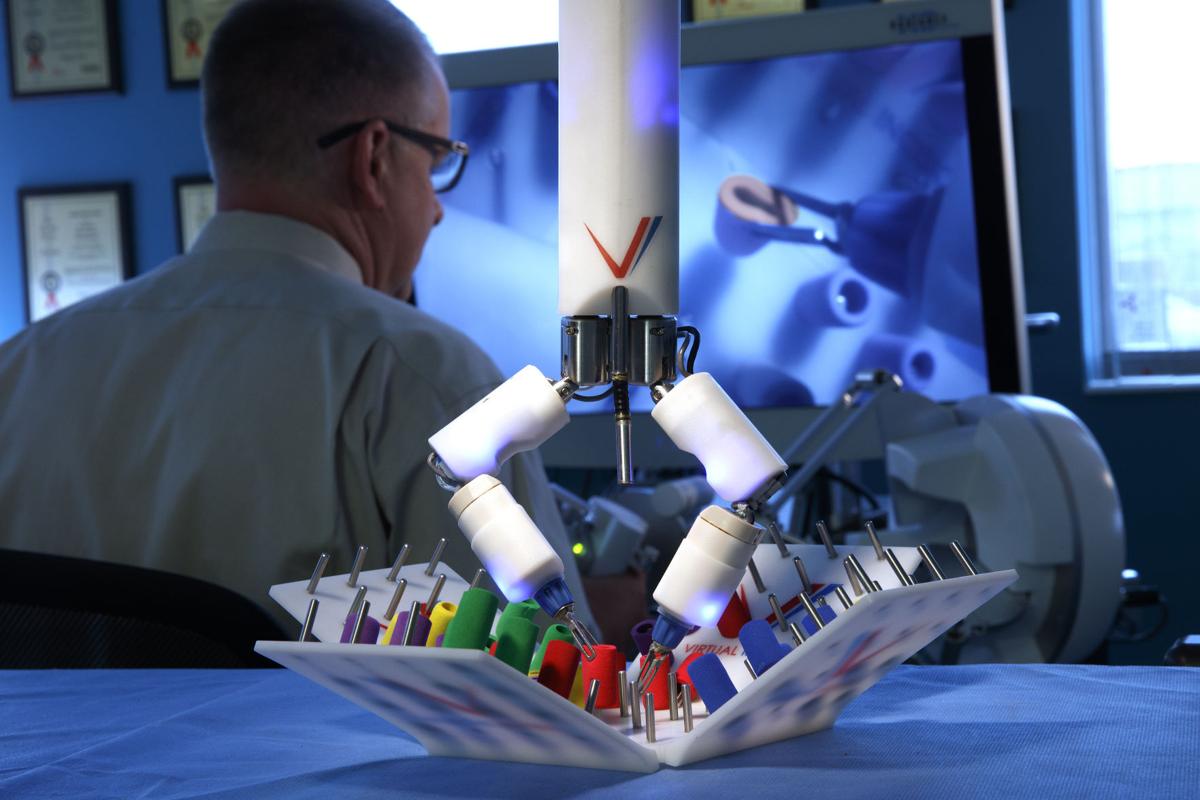 COVID-19 has put a damper on a lot of economic activity in Nebraska this year, from the stock market to retail sales to restaurants.
But one area it has not had an effect is in venture capital investments.
In fact, 2020 is shaping up to be a record year for investments in tech companies.
Lincoln-based companies by themselves have raised almost $170 million in the first six months of the year. Prior to this year, the most ever raised in a year in Nebraska was $120 million in 2015.
Most of that was garnered by Hudl. The sports video analysis company in May announced an investment from Bain Capital, and while it did not disclose the amount raised, a securities filing pegged it at $120 million.
That likely means the company either now is or is very close to being Nebraska's first "unicorn" company -- meaning it has a valuation of at least $1 billion -- but it's not the only company to see significant investment.
Two Lincoln companies in the health-care industry -- Adjuvance and Virtual Incision -- both got $20 million investments within a week of each other in January, and CompanyCam announced a $6 million investment last month.
In fact, not counting Hudl's investment, Lincoln-based companies have raised nearly $50 million so far this year. When you throw in Omaha firms, that number jumps to more than $60 million.
Thanks to that Hudl investment, Nebraska ranked 19th in the country in the second quarter for the amount of venture capital investment, according to the PwC MoneyTree Report. That put the state ahead of a number of much-larger states, including Michigan, Minnesota and Ohio.
Ben Williamson, senior associate and general counsel with Invest Nebraska, said he knows of a few more smaller deals that are in the pipeline and likely to happen still this year.
"Without Hudl, I think we'll get to $80 million, maybe even $100 million (in deals) this year," he said.
That would be impressive, as the state has only topped $100 million in venture capital once. That was in 2015, the year Hudl got what was then the biggest venture-capital investment in a Nebraska company: $72.5 million.
Williamson said he believes much of the increase in venture capital pouring into local companies is coming from funds that are looking to focus on areas outside of the East and West coasts.
Counting Hudl's investment, Lincoln companies by themselves have raised more venture capital this year than more than half the other states, but at least one industry expert contends the money Hudl got shouldn't count as venture investment.
"I would not call a (private equity) investment by Bain Capital as a venture investment. Hudl is no longer a startup and should not be counted as a startup investment," said Tom Chapman, founder of Omaha-based consulting firm Chapman and company.
Chapman, who has founded several startups, said Hudl is a mature company that is worth more than $500 million, is one of the largest private employers in Lincoln and has bought most of its competitors.
"Hudl has grown up. It should be reported as such," he said.
Because of that, he said, Hudl is not a good barometer of the startup ecosystem in Nebraska.
Chapman said that in his opinion, there's nothing remarkable about the number of VC investments in Nebraska so far this year, as they are comparable to last year. He did note, however, that the size of some of the investments are noteworthy, specifically mentioning the $20 million raised by Adjuvance as "significant."
He does see a couple of noteworthy trends, however. One is the amount of private money being raised by companies that got much of their early funding from the Department of Economic Development's prototyping program. CompanyCam, Adjuvance and Virtual Incision are all part of that program.
Chapman said companies like those are pulling in about $7 in private funding for every $1 they get from the state, an amount that he says indicates the program is underfunded.
"States reap what they sow. If you plant a lot of seed grants, you receive a lot of plants that grow into million-dollar investments," he said. "As a state, we should be dramatically increasing the amount of seed grant funding we provide to companies."
Chapman said additional money should focus on under-represented areas such as inner cities and rural towns.
Another noteworthy trend he noted is some fairly high-profile sales of local startups.
Among them, Quantified Ag, a company founded by a UNL student that makes biometric ear tags for cattle. It was bought earlier this year by pharmaceutical giant Merck, which was an early investor in the company.
Another big sale was of MacPractice, a Lincoln-based company that makes Apple-compliant software for health-care practices. The company that got its start in Lincoln in 2004 was sold earlier this year to a Canadian company.
Those sales and other recent notable ones, "will replenish funds in Invest Nebraska, individual investors and key stakeholders."
While Invest Nebraska continues to do yeoman's work supporting early stage startups in Nebraska, it has a lot of help.
Another group that provides seed funding is Nebraska Angels, a network of early stage investors that's based in Lincoln.
"It's highly encouraging to see local companies not only overcome the challenges all startups face, but to do well enough to attract and raise large VC rounds," said Stephanie Luebbe, the organization's executive director.
Larger private investors also are important. Both Williamson and his colleague at Invest Nebraska, Dan Hoffman, mentioned Nelnet, as did Chapman.
The Lincoln-based company that's known for student loans has put a focus on investing in startups in the past few years as it has sought to diversify.
Nelnet has been involved in several investment rounds in Hudl and owns about 20% of the company. Other local startups in which it has invested include opendorse, Travefy, Drone Amplified and Epicrop.
Chapman called Nelnet "an exemplar early stage investor and adviser."
But he also gave kudos to Lincoln business groups, such as the nMotion startup accelerator and programs offered by the Lincoln Chamber of Commerce.
"The Launch LNK program is a great program that should be replicated across the state," Chapman said. "Between nMotion and LPED, the economic development organizations in Lincoln are crushing it."