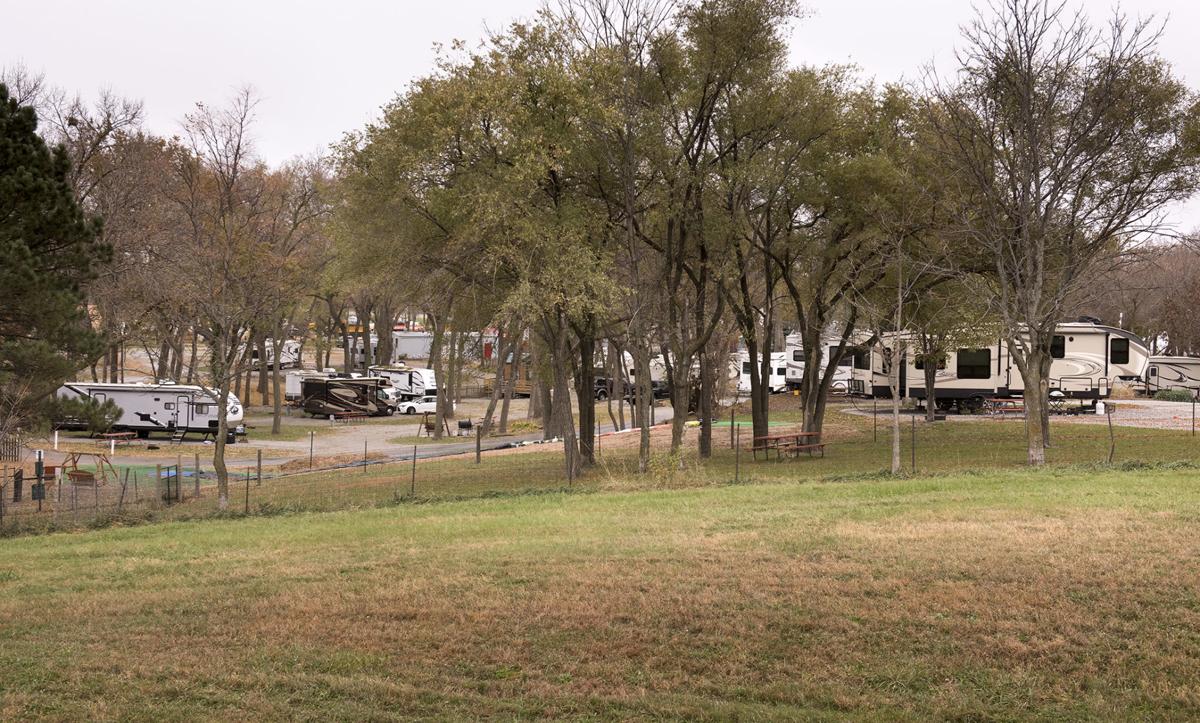 Days may be numbered for a longtime RV park and campground along Interstate 80 in Lincoln.
The city has decided to gauge developer interest in 16 acres of land it owns southwest of the Interstate 180 interchange connecting to downtown, which could lead to the Camp A Way RV Resort packing up and moving down the road.
The city has owned the land since construction on I-180 began in 1962, and it has leased the land to Camp A Way since 1966.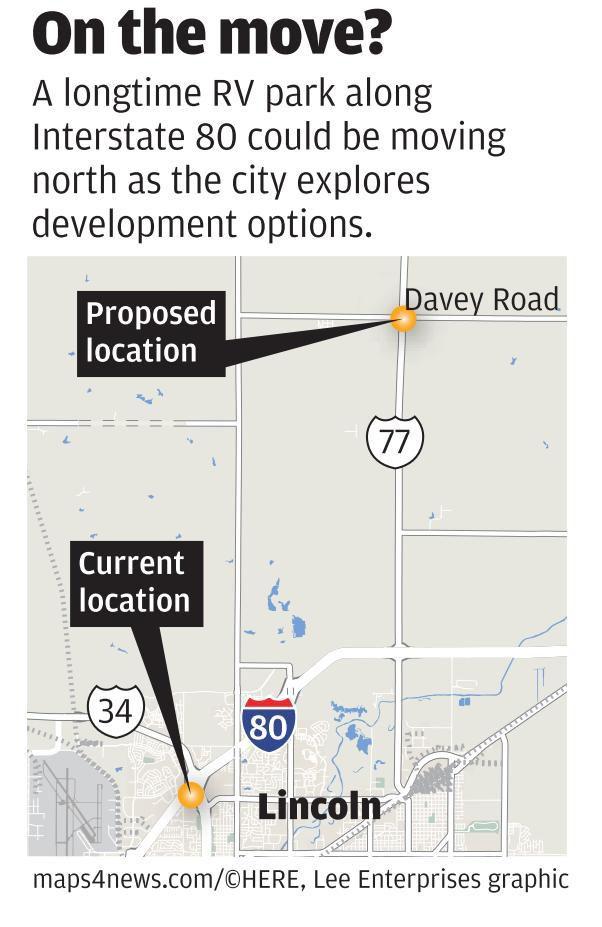 Lynn Johnson, director of Lincoln's Parks and Recreation Department, which manages the land, said a study done several years ago recommended that when the campground's lease came up for renewal that the city give notice and seek proposals for redeveloping the land.
So plans are to do a request for proposals to "see if another use might be appropriate," Johnson said.
He said officials are hoping for "some significant architecture," such as a corporate office building, something that would enhance what the city considers a significant entryway corridor.
The plans for the RFP are preliminary at this point, because the RV park's lease doesn't expire until 2025. However, Johnson said the owners inquired about doing improvements about three years ago, and at that time, the city let them know that it did not intend to renew the lease.
So they started making other plans and are now proposing to build a new campground north of Lincoln at U.S. 77 and Davey Road.
According to an application submitted last month to the Lincoln-Lancaster County Planning Department, Dave and Jolene Queen, who own Camp A Way, are planning a much larger campground on more than 45 acres on the southeast corner of the intersection.
According to a letter to the Planning Department, the campground would have 245 campsites with water and electrical hookups that would include traditional RV sites, tent sites and specialty camping sites.
The site also would include swimming pools, a playground, bath and shower facilities and a dog run, among other amenities.
"Obviously, we want to replicate and build on what we have at Camp A Way," Dave Queen said in an interview.
The Queens are seeking a special permit for the campground along with a text amendment to the county's zoning code that would allow people to stay at the facility and others like it for up to six months.
You have free articles remaining.
A public hearing before the Planning Commission is tentatively scheduled for Dec. 4.
Queen said the new campground will be built in phases, and he hopes to have at least the first part of it open by late 2022 or early 2023.
Johnson said that the city's desire to potentially redevelop the existing RV park has nothing to do with any dissatisfaction over how it is run.
"The Queens have been good operators, and they've been good stewards of the property," he said.
The RV park is among the highest-rated in the state and has won numerous awards.
Johnson submitted a letter to the Planning Department supporting the application for the new campground.
"The Queens have worked to make Camp A Way be more than just a place to sleep, offering site amenities and programs to enhance the experience of their guests," Johnson wrote. "I anticipate that they will bring their wealth of experience and vision for a quality RV park to the new location."
Johnson isn't the only person expressing support for a new campground and RV park.
Jeff Maul, executive director of the Lincoln Convention and Visitors Bureau, and Pat Leach, who owns Leach Camper Sales, also offered letters of support.
It's not 100% set in stone that the existing Camp A Way location will close.
Johnson said that if the city's RFP does not generate any leads, it may decide to allow Camp A Way to stay.
Queen said that if that happens, he'd be open to considering keeping the campground open there, but he's focused on the new opportunity for a larger facility.
He said the current location is landlocked and it loses out to people who go to other campground locations.
The new spot will provide more opportunities and also serve a new part of the city.
"We feel we can create something that would be a draw for the region," Queen said.