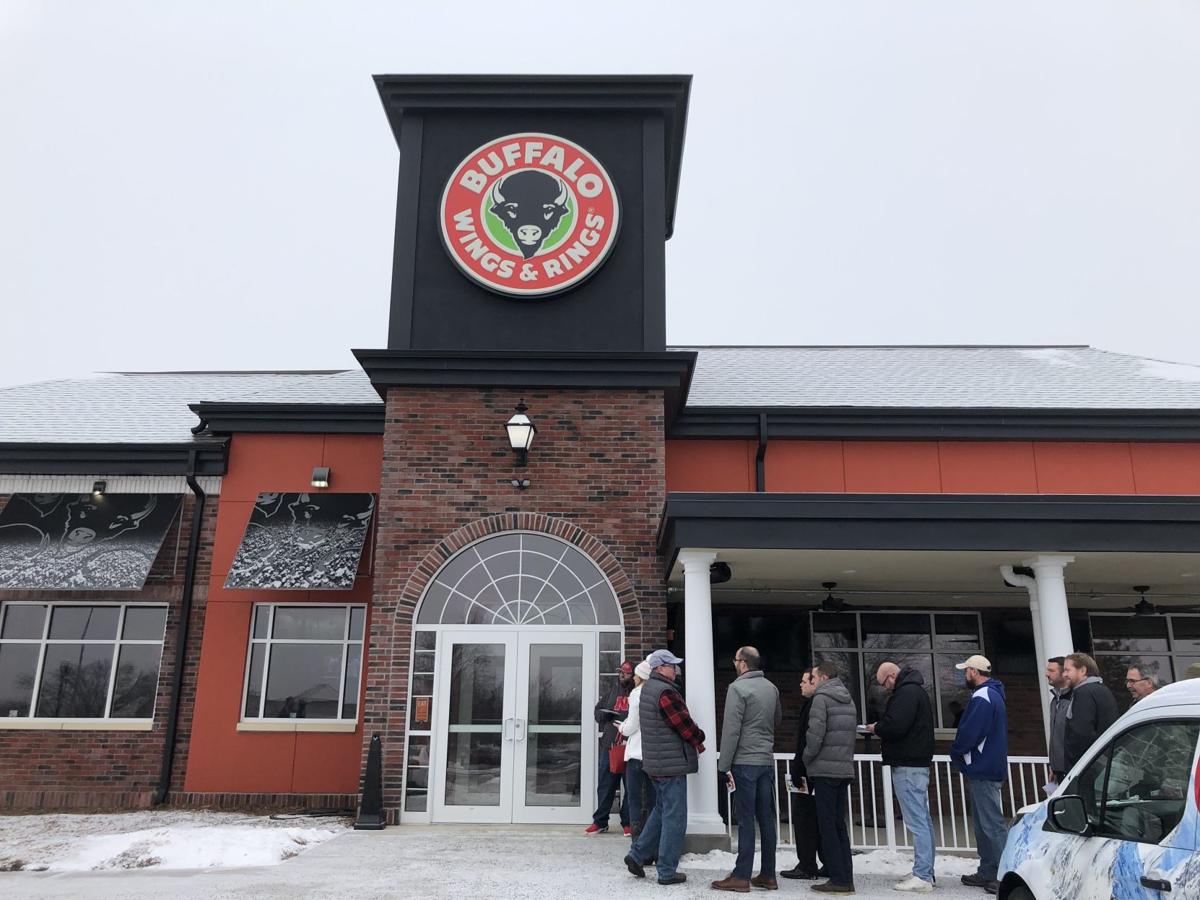 There were about two dozen people in line when the newest Buffalo Wings & Rings opened at 11 a.m. Monday.
They were there for a promotion offering free wings for a year to the first 84 customers, but Michael Barton is hoping the crowd will be a sign of things to come.
The new location, at 3845 Village Drive, is a replacement for the Buffalo Wings & Rings in The Railyard entertainment district that closed at the end of November.
The sports-themed restaurant chain, for which Barton and his family are the local franchisees, was one of the first tenants in the development across from Pinnacle Bank Arena, opening in August 2013.
Barton said being in The Railyard meant a lack of steady business, with the restaurant busy any time there was a football or basketball game or concert, but pretty dead most of the rest of the time.
"Downtown, 80% of business was in 60 days," he said. "That makes the other 300 days incredibly hard to operate."
You have free articles remaining.
Barton said he's expecting to do two to three times as much business in the south Lincoln location, which is in a new building built by Hampton Construction.
The new Buffalo Wings & Rings is about 1,000 square feet smaller than the Railyard location, but it has the same number of seats and more beer taps, which Barton said will allow the restaurant to rotate more local craft beers.
It also has about 65-70 employees, which is more than double the number who worked downtown.
Barton said his family, which opened a Buffalo Wings & Rings near 70th and O streets in November 2017, started looking for a south Lincoln location about three years ago and settled on the 40th and Old Cheney area because it has favorable demographics and is an area that's "underserved for our concept."
He said it's possible the family might consider another location in the future, possibly in north Lincoln or in one of the smaller cities in the state such as Hastings or Fremont.
But for now, he said, they're going to concentrate on growing business at the new location and creating the stability they didn't have in The Railyard.
Lincoln restaurants that have opened in the past year