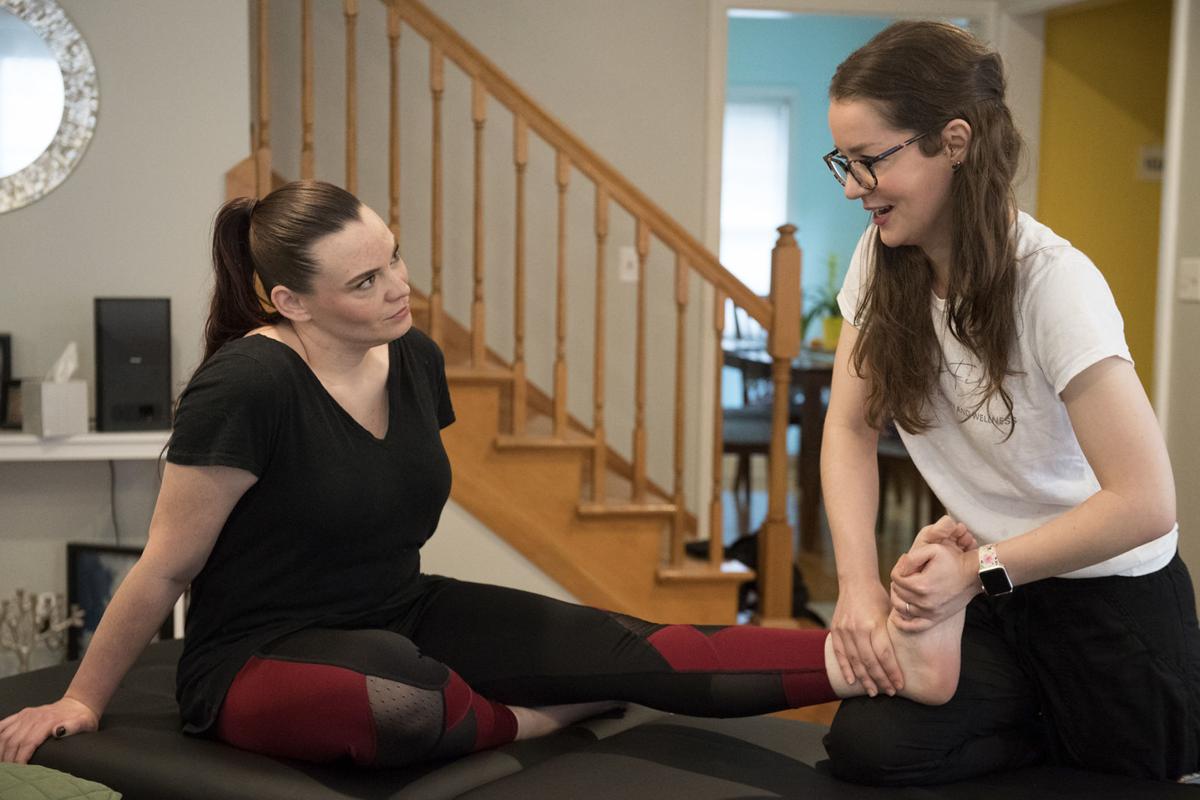 Mollie Hope worked with a number of patients at Madonna Rehabilitation Hospital who would still struggle at home after completing physical therapy.
"I thought, wouldn't it be great if I could just go to their house and help them," said Hope, who's been a physical therapist since 2015.
In August, she made that dream a reality, starting Hope First Physical Therapy and Wellness, an all-mobile physical therapy practice that is "bringing the good old-fashioned house call back to Lincoln."
While there are some physical therapy practices that offer mobile clinics or may do occasional house calls in addition to office visits, Hope said hers is the first practice in Lincoln that is 100% mobile, and she believes it might be the only one in the state.
She said she works with patients of all ages and is willing to go not only to homes but also to workplaces or other settings.
"I will meet them wherever they need me," Hope said.
She said she got the idea after attending a continuing education event where the featured presenter was a Canadian woman with a similar business.
"I thought, if she can do it, I can do it," Hope said.
She keeps general hours of 8 a.m.-6 p.m. but said she tries to be flexible on appointment times to accommodate her clients.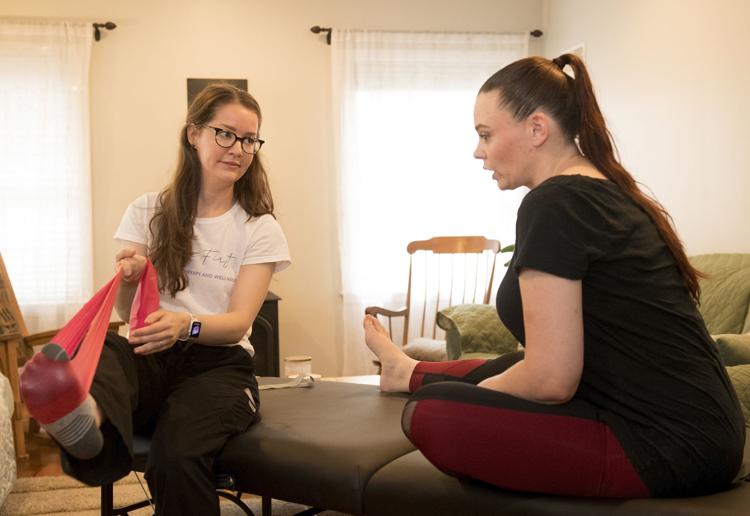 Hope said she sees great benefits to working with people in their homes.
For one thing, it's safer and more convenient for people who may have mobility issues or driving restrictions or who may struggle in bad weather.
Being with patients where they live and work also allows her to tailor treatments to provide maximum benefit for their everyday lives.
"Being in people's homes helps me to help them better," Hope said.
It's certainly helped Margaret Walker, who developed chronic back pain a few years ago.
Walker started seeing Hope several years ago at Madonna and became one of her first clients when she started her own practice.
"Having her come to my home has really enabled us to look at ways I'm doing things that are aggravating my problem," said Walker, who is a retired Lincoln Public Schools administrator.
"She sees a whole different side of what your needs are and what kind of changes you can make when she's in your home," she said.
Not having to travel to an office for therapy is an added benefit for Walker. Riding in a car aggravates her back, she said, and she also has sensitivities to smells from perfumes, lotions and other substances.
Unlike most physical therapy practices, Hope does not work directly with insurance companies.
She said her services are out of network for most people. She charges a flat rate and provides paperwork so clients can submit the charges to insurance if they wish.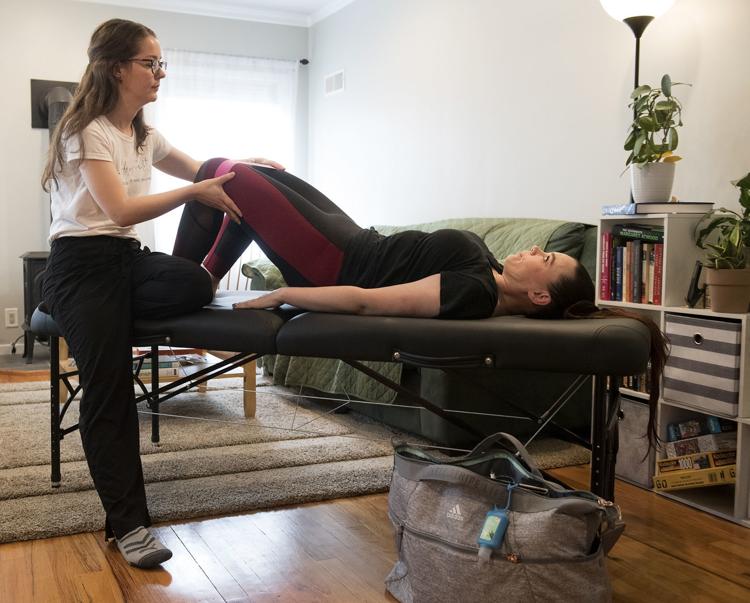 Doing it that way helps her to keep her rates lower than most other providers, she said.
It's unclear how many mobile physical therapy practices there are nationwide, but Hope said she knows of hundreds of people "who are either practicing in this model or thinking about it."
"I think it's an awesome model," she said. "I think it's so beneficial to the client."
"Her last name, Hope, really fits her practice," she said. "She offers so much hope."
The business news you need
With a weekly newsletter looking back at local history.