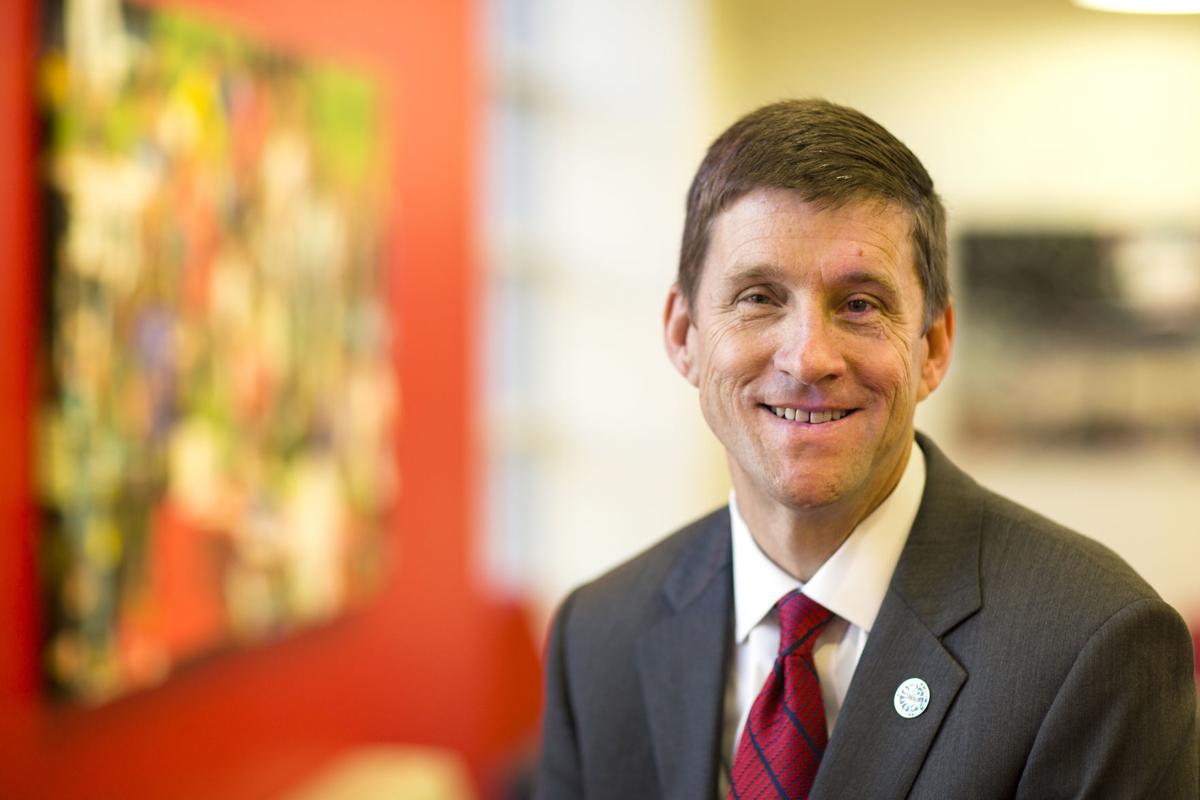 When University of Nebraska President Hank Bounds was the commissioner of higher education in Mississippi, he helped spearhead an effort to move the state's economy forward.
That effort, called Blueprint Mississippi, helped create thousands of high-paying jobs in the state, Bounds said.
Bounds, along with Gov. Pete Ricketts and Nebraska Chamber of Commerce President Bryan Slone, on Friday helped kick off Nebraska's own effort to jump-start the state's economic development.
Blueprint Nebraska is described as a "comprehensive plan to invigorate Nebraska's economy and workforce."
And Bounds said Friday that he has "absolute belief that we're going to see the same levels of success in Nebraska" that he did in Mississippi.
Ricketts said the effort is led by the business community, while he and Bounds are playing a supporting role.
Lance Fritz, president and CEO of Union Pacific Corp. in Omaha, and Owen Palm, president and CEO of 21st Century Holdings in Scottsbluff, are the co-chairmen of Blueprint Nebraska.
Palm said the fact that it's being led by business leaders from the state's eastern and western edges is "symbolic of our desire to make this a statewide conversation."
Fritz and Palm oversee a steering committee of business executives from a variety of industries that will oversee 15 areas considered vital to Nebraska's long-term economic success and quality of life. These include manufacturing; agriculture; health care; education; workforce; taxation and incentives; housing; community vitality; and technology and innovation.
Members of the steering committee include four Lincoln business leaders: David Graff, CEO of Hudl; Jeff Noordhoek, CEO of Nelnet; Kim Russel, president and CEO of Bryan Health System; and Anthony Goins, vice president of operations with Capital One.
The initiative will utilize "industry councils" made up of Nebraskans from across the state to help analyze current strengths and challenges. The coalition will also develop a process to identify Nebraska's competitor states.
Officials also want the input of residents, and they are planning a road tour of more than 30 communities along with an online survey. Details of those efforts have yet to be worked out.
Slone said the entire process is expected to take 12 to 16 months, after which an initial report will be produced that will summarize the research gathered and detail an action plan for how to implement the findings.
The ultimate goal of the project is to identify the state's strengths and weaknesses, build on those strengths and ensure the state remains economically competitive going forward.
"Blueprint Nebraska has the potential to be a landmark statewide collaboration to help drive a new era of growth throughout our state," Slone said.