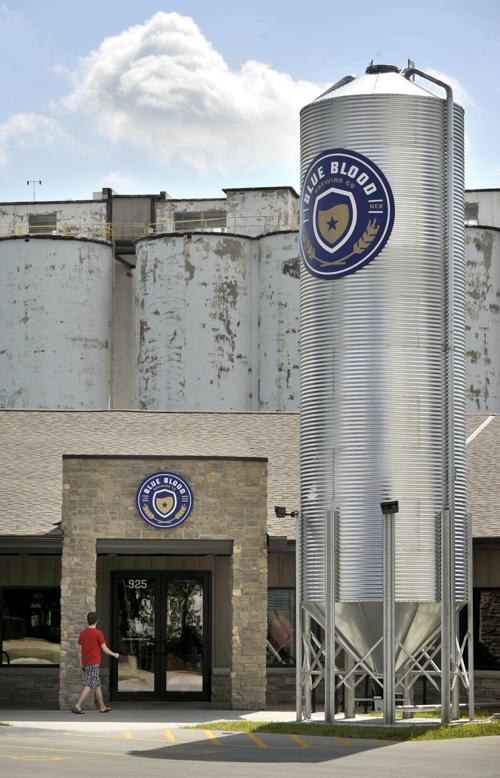 Blue Blood Brewing, which moved its brewing operation to the site of Robber's Cave and opened a restaurant there three years ago, has closed.
Owner Brian Podwinski could not be reached for comment Thursday afternoon, but a posting on the company's Facebook page confirmed the closing.
"This is Blue Blood Brewing Company's Last Call. While we've been working toward a sale of the brewery for the past few weeks, our landlord has unexpectedly shut our doors," the post said.
"We sincerely apologize to our employees who have not been given sufficient opportunity to look for new employment as we had planned while negotiating through the sale. We thank you, Lincoln, for eight years of friendship and support, and encourage you to visit your local taprooms and support your neighborhood businesses."
Robbers Cave LLC had started foreclosure proceedings against the brewery earlier this year after it defaulted on its lease payments, but a court hearing scheduled last month was postponed, and a court filing said the parties had agreed to a settlement.
Late Wednesday, however, a document filed in Lancaster County District Court said Blue Blood had "confessed judgment" in favor of Robbers Cave LLC.
You have free articles remaining.
Blue Blood bought the site in 2015 and announced plans to move its brewing operation there, open a restaurant and restore the cave, which had been sealed since 2000.
A few months before the restaurant opened in the spring of 2016, Blue Blood sold the property to Robbers Cave LLC.
An attorney for Robbers Cave LLC could not be reached for comment.
Podwinski, a former police officer, started the brewery in late 2011. It was known for beers that had police badge numbers in their names. The company also was very active in causes that supported police.
A downtown bar, 1867 Bar, announced on Facebook that it will host a "Farewell Blue Blood Party" on Friday, during which it will be offering both canned and draft beer. It also will be raffling off Blue Blood tap handles and glassware.
Inside Robber's Cave