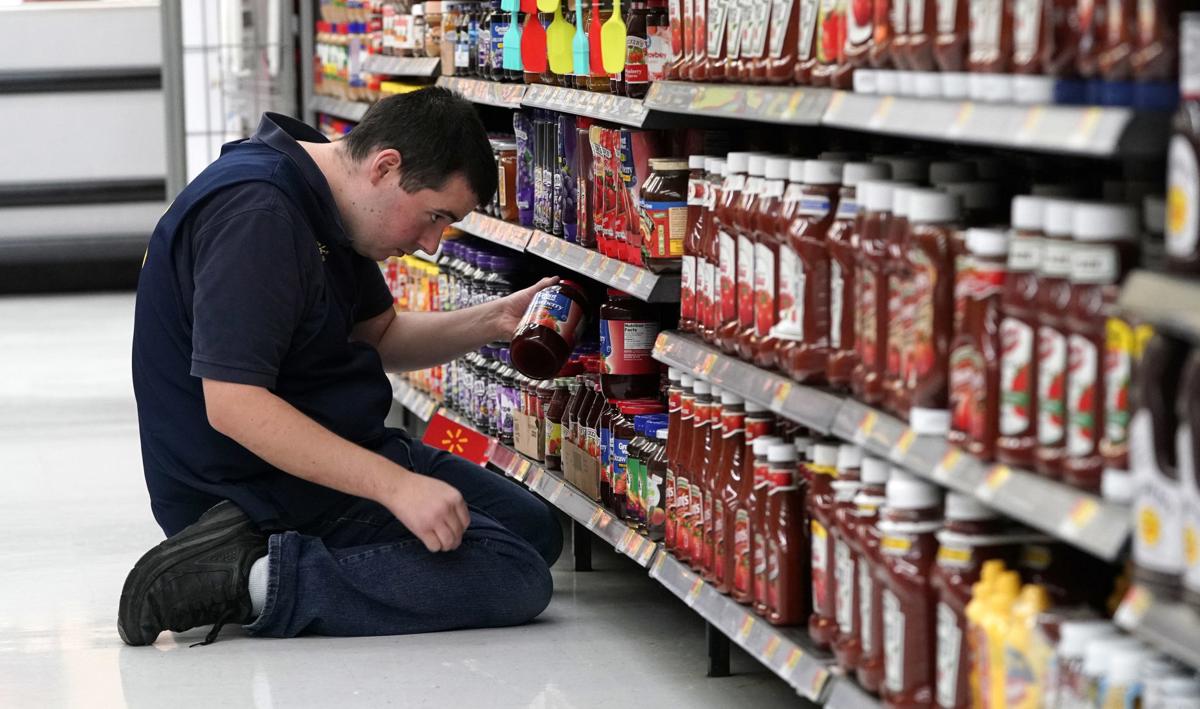 Whenever I write about or hear about a small-town grocery closing, it's usually blamed on Dollar General, which has shifted its focus over the past several years to aggressively expanding in small towns that are too small for Walmart.
However, in small cities that do have a Walmart, the retail giant continues to dominate.
In fact, a recent report found that in dozens of smaller cities -- and even a few large ones -- Walmart has at least 50% of the grocery share.
The report, released last month by the nonprofit Institute for Local Self-Reliance, says Walmart has at least 70% of the grocery market in 38 cities.
That includes North Platte, where 87% of the grocery sales go to Walmart, according to the report. Only five cities in the U.S. have a higher percentage.
Four other Nebraska cities are also dominated by Walmart to lesser degrees, according to the report. They are Beatrice, 69%; Grand Island, 64%; Lexington, 63%; and Scottsbluff, 56%.
The report, which is based on 2018 spending data reported by industry publication Chain Store Age, recommends that the Federal Trade Commission require Walmart to sell stores in markets where it has at least 50% of the market share.
That might be possible in larger cities where it has more than one location, but it would not be feasible in the vast majority of cities named in the report, because they only have one Walmart.
The company, for its part, told CNN last month that the report is "flawed" and it "ignores the fact that millions of Americans are able to enjoy access to quality fresh food at affordable prices because of Walmart."
Allo faster but ranks lower
Can you get better and worse at the same time? In Allo Communications' case, the answer is yes.
According to PC Mag, Allo bumped its average upload and download speed this year to 155.8 megabits per second, up from an average of 142.4 mbps. However, despite the speed increase, Allo's rank among the fastest internet service providers in the U.S. fell from fifth to eighth.
Allo did manage to hold on to its second-place ranking in the north-central region, a 13-state area stretching from Kansas to Wisconsin, again trailing Google Fiber.
You have free articles remaining.
No other internet service provider in Nebraska made the north-central top 10 list, although Spectrum, Cox Communications, Frontier Communications and CenturyLink all made the top 10 in at least one other region.
According to PC Mag, the overall average ISP speeds in Nebraska rose to 78.9 this year, up from 54.6 last year.
Ranking banks and workplaces
Forbes recently compiled a couple of lists in which Lincoln organizations ranked highly.
In the magazine's list of Best Banks in Each State, Columbus Bank took the top spot in Nebraska, but the rest of the top 5 belonged to Lincoln. West Gate Bank came in second, Cornhusker Bank third, Union Bank & Trust fourth and Pinnacle Bank fifth.
In Forbes' America's Best Employers by State, Lincoln Public Schools came in fourth in Nebraska, followed by the University of Nebraska-Lincoln in fifth. Other Lincoln-based companies to make the list were Bryan Health at 12th and Nelnet at 15th. Nebraska Medicine topped the list, followed by Paypal and First National Bank of Omaha.
Best of the Buzz
Excerpts from recent Biz Buzz posts:
* Highnooner's Deli, a longtime downtown eatery at 1414 O St., closed last month. It did not give a reason for the closure.
The sandwich shop opened in 1987. Diane Kann, whose family had owned the Drumstick, started working there in 1988 and bought it the following year. She owned it until 2015, when she retired and sold it.
The first sale fell through, so she got her son, Dennis, to take it over. Dennis Kann and his wife, Michelle, also run Lee's Chicken.
* According to a building permit filed last month, Dollar Tree is planning a Lincoln store in the Edgewood Shopping Center at 56th Street and Nebraska 2.
The Edgewood store will be the sixth Lincoln location as well as the third new Dollar Tree in the city in just the past couple of years.
Since the beginning of 2018, Dollar Tree has added stores at 70th and Van Dorn streets and at 40th Street and Yankee Hill Road.